Vegetables Farm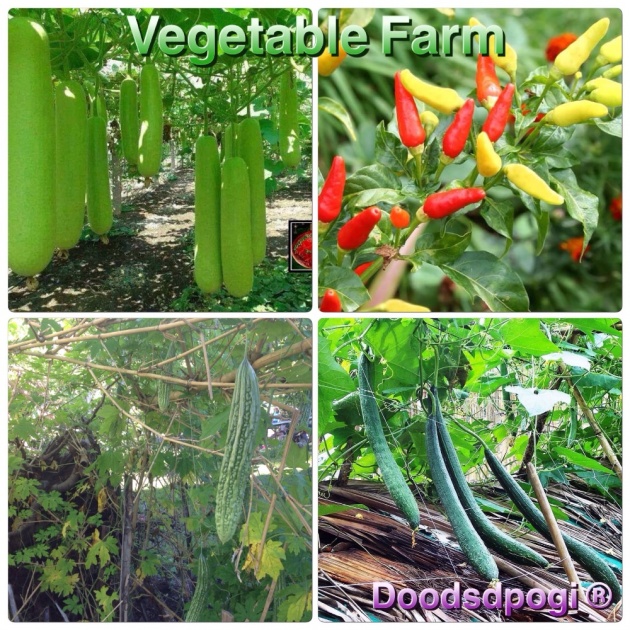 We were invited in a fiesta yesterday by the uncle of my former boss. The place is located in a nearby province next to Metro. After eating a drinking few bottles of beer, we transferred to the house of his cousin, the son of his uncle who ventured into agriculture farming business. He was in to poultry before but eventually shifted into vegetables although I saw a few hundreds broiler chickens still in the cage.
The vegetable farm is more or less a hectare in my estimate. I am not so good in estimation. There were rows of chilies, papaya, sweet potatoes, and saluyot. Actually he has just initial harvested a row of chili that generated fifty (50) kilos of Taiwanese Chili. It was a good harvest because of a good climate before the start of the summer season. I saw some glitches in the propagation and management as I have little knowledge in Agriculture when I specialized it during my Senior High School days. But fortunately he was just lucky on the venture because of the fertile soil, good climate and weather conditions.
I just thought about utilizing the piece of hand the my sister has bought that remained bare aside from few bananas that survived during the super typhoon last year. I will discuss it with my sister if she will be agreeable to venture into it. I am quite excited about it.

Photo through the creation of Doodsdpogi ®