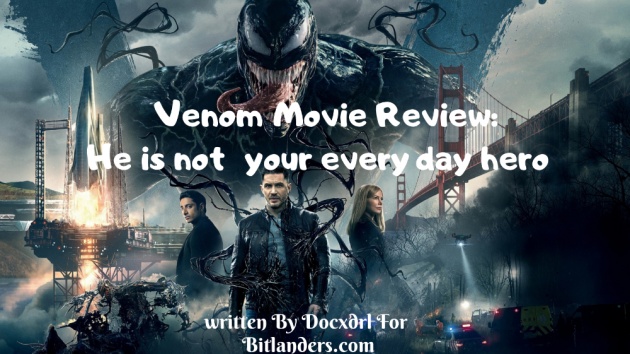 Image credits: Docxdrl via Bitlanders
Venom Movie Review: He's not the kind of hero you see every day
The fans of Marvel Cinematic Universe (MCU) were not left for a long time. After ten years, the villain VENOM is back to the cinematic screen. Venom is an American superhero film based on Marvel Comics , the movie was directed by Ruben Fleischer and written by Jeff Pinker & Scott Rosenberg.
video credits: Sony Pictures Entertainment via Youtube
In 2007, the spider-man trilogy closed up with spider-man arch-enemy Venom. The script back then was written by Sam Raimi and screenplay by Ivan Raimi and in 2018, we had the blast of watching Venom. Although it was not as expected, it turns out to be a pleasant experience.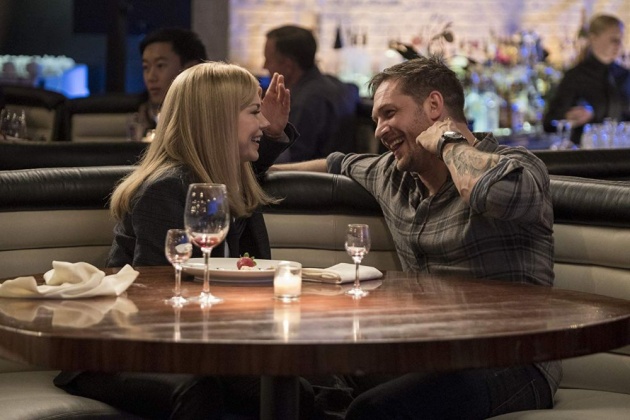 image credits: IMDB
The movie Venom was more than good but wasn't perfect. The movie was full of rich and special effects, and it earned twice higher than its budget. Although it did not win any award, venom is still a masterpiece movie for the year 2018. Even though Eugene Bernabe has a contrary view of venom.
Forceful cringe-worthy CGI dialogue and humour, Venom needs more than just its witty, charming chemistry from Hardy and his symbiotic counterpart to save what seems to be just another sub-par entry in Sony's attempt to salvage what universe it has or is trying to create
Marvel comics in recent years have been sailing in a golden river, no wonder Venom did pull the crowd in cinemas around the world to make twice its budget. Let's see how VENOM became a success or failure in 2018
The Movie Short Story
A probe belonging to the bio-engineering corporation Life foundation while exploring space for habitable worlds discovers a comet with symbiotic life forms. The probe brought back four samples of alien life forms, but one of the samples escapes its container and forced the space probe to crash in Malaysia.
Life Foundation recovered the three remaining samples and brought them back to San Francisco. They discovered the symbiotes cannot survive in an environment without an oxygenated host.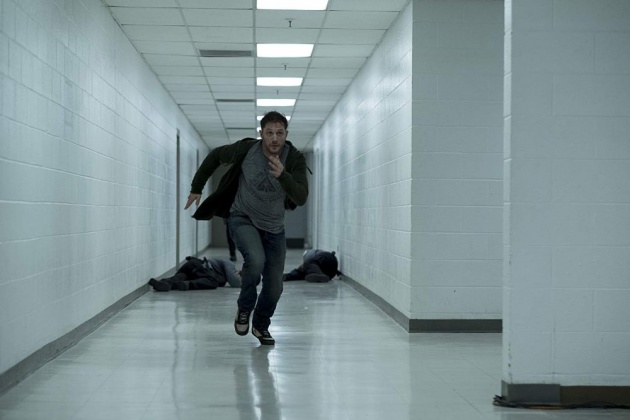 Image credits: IMDB
Eddy Brock an investigative journalist living with his fiancé Anne Weying an attorney with the law firm representing Life Foundation stumble upon some classified documents about the organization. He then used the confidential document content publicly to confront life foundation CEO Carlton Drake. Consequently, Eddy and Annie Weying got fired the same day. Thus, Annie Weying ended the relationship with Eddy.
Six months later, Carlton Drake symbiosis experiments were getting close to success when Dora Skirth a scientist with Life Foundation grew conscious. She disagrees with Carlton Drake methods as he constantly feeds humans to the symbiotes.
Dr Dora contacted Eddy and both of them broke into Life Foundation, unfortunately for Eddy in the research lab, he saw an acquaintance, a homeless woman named Maria. She is one of the test subjects at Life Foundation. Eddy tries to rescue her and the symbiote entered him.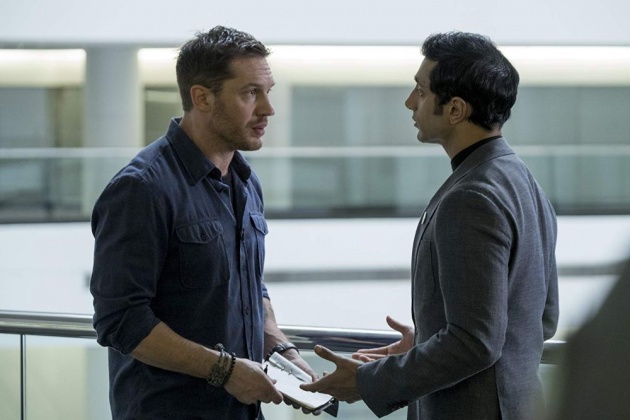 image credits: IMDB
Confirming that Eddy has the symbiote in him, Carlton Drake sends mercenaries to retrieve the symbiote. Like antibodies fighting off disease, the symbiote manifested to host protect it host-Eddy-Brock. Meanwhile, the fourth Symbiote that caused the space probe to crash in Malaysia Riot make its way to San Francisco by hopping from one body to another.
The symbiote bond with Drake and demanded to use Life Foundation Probe to bring back the rest of the symbiotes to earth. Drake agrees with Riot and decides to go into space to collect the remaining symbiotes. Eddy Brock and venom hatched a plan of saving the earth by stopping Riot, however, the pair succeeds in accomplishing their mission of making the earth safe.
The content of the movie
Many had their own speculation of how fascinating the venom story would be. This fascination was based on 2007 spiderman venom, but then, Ruben Fleischer did a marvellous job in bringing to the cinemas a completely different venom. Even though the movie had bad critics, people still like the movie. It is only a matter of time before we can return to the cinemas again for another venom sequel.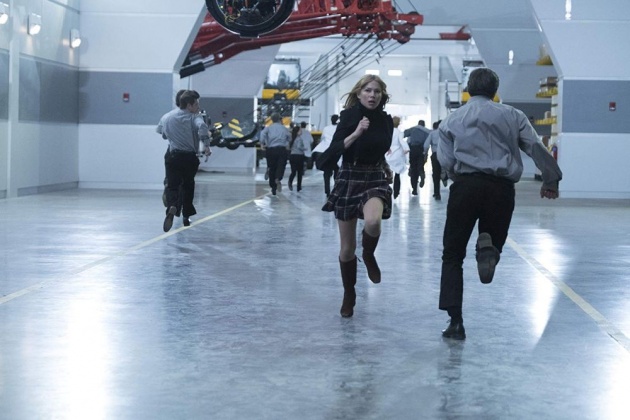 image credits: IMDB
No one suspected that Sony can make something as magical as Venom. The writers of Venom painted Venom as, He's not the kind of hero you see every day but then, it is not far from the Truth. Venom is not a HERO nor he is a Villain.
Compared to Spiderman 3, venom is not in any way related to Spider-Man. Yes, in my opinion, venom 2018 depicts the symbiote as both antagonist and protagonist with a pinch of heroism & villainy.
Sony studios did a better job in making venom for the first time on the big screen with a rather compelling argument of having feelings. I can't remember reading or noticing that venom have feelings.
It was an awesome ability as venom healed Tom Hardy after the bike accident in an instance. The venom parasite is evil as his host, thus it resonates with the host and influences the host ability to justify right and wrong.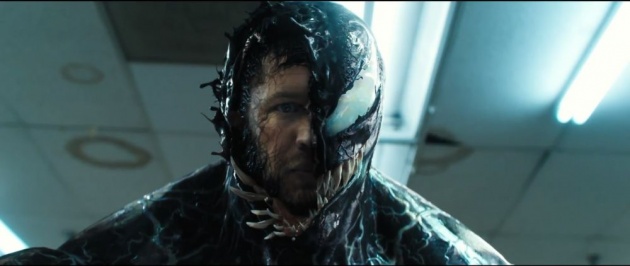 image credits: IMDB
This, however, was the big cinema idea we all had about venom in the movie Spider-Man 3 when it turns Eddie into a hulking black-and-white monster desperately wanting to kill the Spider. Its' a nasty experience for both Eddy and Anne eating venom favourite snacks-the brain of humans.
Venom who is a villain in most of his appearance in the comic was somehow in this movie painted as though a hero. This begs the questions what is Sony doing with my favourite villain. As far as my personal opinion goes with the character venom, I prefer him as the villain he his!
while you are reading, please do enjoy the Querlo
The collective works of the actor
Tom Hardy played a wonderful protagonist role in venom. Not only his physical built, but the actor's charisma in embodying the character venom was just perfect. Without a doubt, acting a few antagonist characters in a movie has its merits.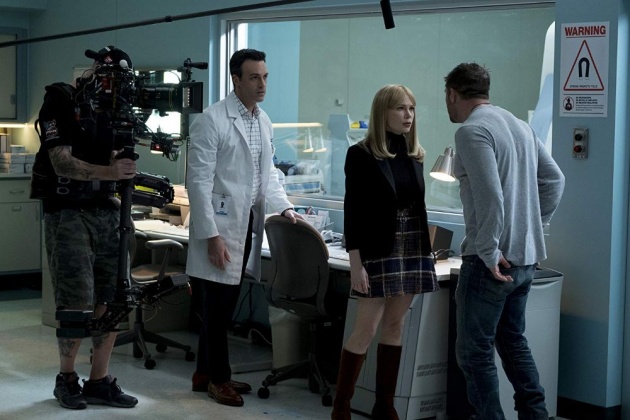 Image credits: IMDB
Surprisingly, the same cannot be said for Riz Ahmed who acted the villain. He was just so not fit for the role. Michelle Williams (Anne Weying) character was just not fit for her. But without a question and unfailing faith in the venom actors, they all did their best to give us the movie we all expected! With better acting and good cinematography, venom could have been on par with movies like; Avengers Infinity War and Black Panther. The actors acting was not generally bad, it just bad studios and movie directing.
Hero of the Movie
Since venom is a superhero movie, we probably expect more action than what we had witnessed. This begs the questions; would Sony continue like this or change their tactics with the carnage storyline?
The story was focused on Tom Hardy, nevertheless some characters are developed superficially (Carlton Drake, Annie Weying) and these raise doubts about how Sony intends to entertain Marvel Comics fans in the near future.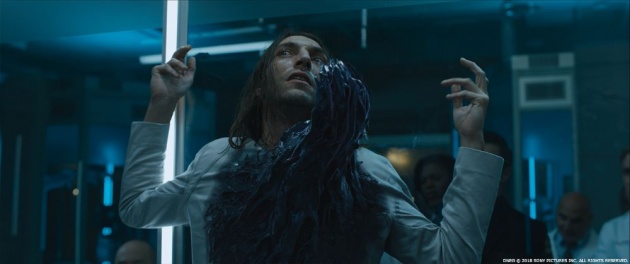 image credits: IMDB
The Venom storyline was focused on Tom Hardey who significantly made the movie entertaining for fans. Without a doubt, Venom is successful because of Tom Hardy theatricals. Although Tom Hardy has always acted as a villain and movies like Dark Knight Rises, Bronson to mention a few. It does not strike me to see an awesome performance by the actor in embodying the character, Venom.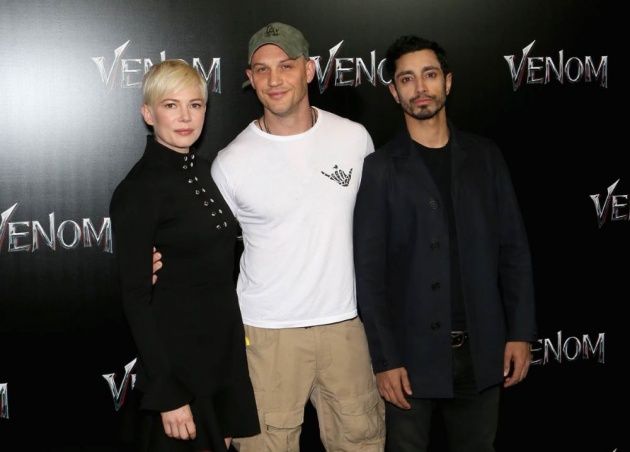 image credits: IMDB
Although other characters in venom maybe undeveloped or annoying like (Annie Weying Character) when she became Venom host, it is clear that Venom needed a challenging and dangerous villain than just an encounter with Riot under Five minutes.
Tom Hardy Character as Venom shows a promising feature for the actor in villainy.
The technical side of the movie Venom
Sony studios have always done a lousy job on special effects. Paul Franklin, although he has won Academic Award for Best Visual effects and BAFTA Awards for best special visual effects for Inception. He may have dropped it on Venom. Paolo Giandos158 drawings for venom final battle may not have impressive fans (with me inclusive ) as he may have thought it to be! Thus, I'm forced to say that Venom is far better than Spider-Man Home Coming. The movie is no different from Sony previous disappointments.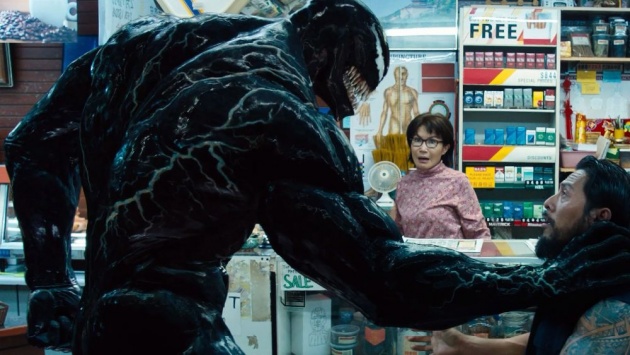 image credits: Wallpapershome
It's not far from the truth that Sony needs to upgrade to improved CGI effects in their films. The special effect on Tom Hardy and the camera works surrounding the character was not good. But I did enjoy Tom Hardy Motorbike speed chase in the streets of San Francisco, and venom destruction effect of police cars. It does look like the 1D animation I use to watch back in the 1900s. Once more I was reminded of my childhood memories of Venom.
The soundtrack of venom is impressive. Not only because it was composed by Ludwig Goransson who also composed the music for Black Panther, but its' because of his resonance with Superhero audience.
The sound and music enhancement for Venom has given the movie the test of not our everyday superhero we'd hope venom to be.
Is the movie any good?
The movie venom is flatly written from Marvel Inspired Comic-book Universe to an utterly fairly good-natured disaster for a movie. It's like the movie was focused on like a business venture decision for Sony studios, not an inspiration superhero villain we all expected to satisfy our ego.
How unfortunate that the symbiote was asking Tom Hardy to apologies when it called it a parasite. We all know that the symbiote is only as good-or-bad-as-it-host.
video credits: Jeremy Jahns via Youtube
It seemed the movie venom was supposedly a kind of money-generator for Sony studios. Without a doubt, they do not consider the effects and how it would affect the superhero franchise. Tom Hardy seemed the only actor that embodied his character. It's kind-of-bizarre turning a full-fledged favourite villain into a hero. The ideology itself is amusing, but Sony managed to pull it off and making Venoms fans sad.
On a final note
Fortunately for me back in the late 90s', I was charmed NTA cartoons and programmes. Unfortunately, children of now know nothing about the joy of watching cartoons every Saturday morning. It's like a dream come true to see my favourite Spider-Man on the big screen.
I'm not satisfied with the job Sony has done with my favourite childhood villain, at such the movie Venom receives 6/10 ratings from me.