The previous episode Integrity
Knowing little English our character's father hired a man to help run American Nile. Joseph Sassoon took on job of office manager and was a skilled interpreter. He had previously worked for Shell oil in Maracaibo but wished to live elsewhere. Besides English, he spoke French, Spanish and Arabic. Considering that the family owned banks world wide he was indispensable.
It was at this time that the son became Americanized. He lived in New York City and then attended boarding school in Pennsylvania. One night in New York City he walked around 125th street dressed like a big shot after having attended a ball at a school there. With his ego out in the wind he walks into a bar and drinks five Manhattans in a row until he became sick. After arriving home his father was less than pleased and gave him a talking too in the morning. He explored such places as the Roxy Theater, the Capital or the Paramount, and enjoys such music as Harry James, Tommy Dorsey and the great Frank Sinatra. Image being able to say you grew up with the likes of those classic singers, Frank Sinatra whom even won an academy award years later. He loved New York City then and states that he still does but that it was a different time.
After he graduated from boarding school he took a train back to New York City and prepared to learn the family business. However things didn't start out for him as hoped and like many people he became anxious and down on luck. He also played with the idea of joining the army but that was a miss due to various factors including a medical history, which resulted in a 4-F draft status. He fared even worse during a semester at the Wharton School of business due to a living situation that made it hard to study. Due to the war student dormitories were non- existent and fraternity living was not structured. With five classes a day and the difficult living arrangements at the fraternity house there was no time to study and he decided to drop out. Upon returning home he and his father had a serious discussion about his future that helped shape and pave the way for his success. His father asked him " What do you want to do when you grow up? Do you want to be somebody, or a good-for-nothing?" He responded with "I want to be somebody." With this his father recommended that he "Well, call your old headmaster at the Hill and ask where you can go to school where there are no girls, no distractions, and where you'll study. And because you're going to do that, I'm going to raise your allowance."
Wesleyan college was the recommendation of the alumni headmaster. It was here that he decided not to major in business because he assumed he would learn it along the way working with and for his father. He decided to major in philosophy and political science and stated, "I wanted to learn how to think, how to be a human being." A year after graduation he found a college journal and his first entry was "The greatest personal achievement is versatility. To be able to meet any situation, to get along any-how, anywhere, is an aim to sough for."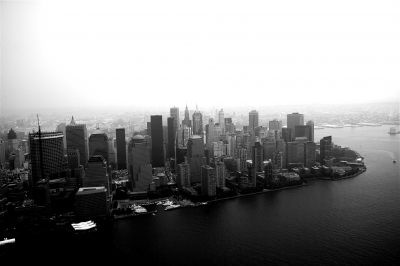 Stay tuned for the next episode Conquering Adversity as we learn about a positive reaction to receiving enormous taxes. The summer may be over and it may be time to get ready for the fall but never forget that time comes and goes, it's what you do with it that matters as we only live once. Time for me to enjoy the beautiful nightlife in this great city, take care.
Image courtesy of Antoine Henrich / FreeDigitalPhotos.net