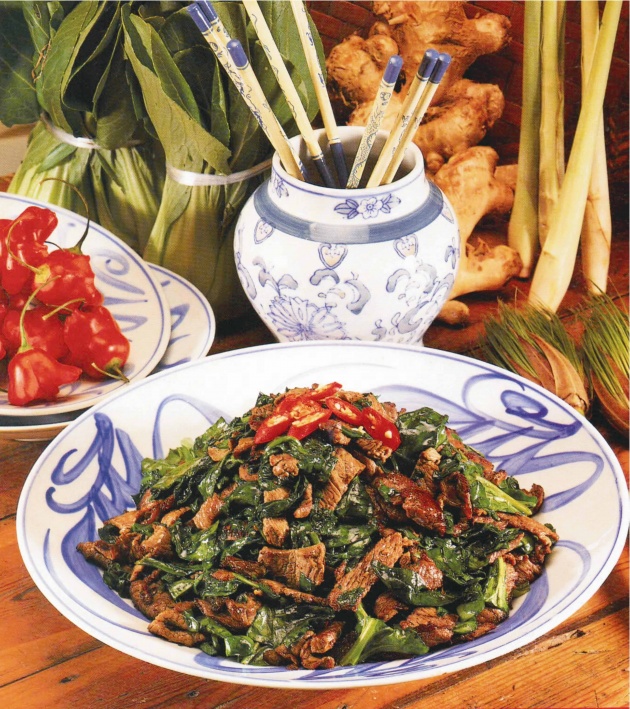 CHILLI BEEF AND SPINACH
Ingredient
1 tablespoon peanut oil
400g beef steak, thinly sliced
2 small fresh red chillies, chipped
1 clove garlic, crushed
1 bunch (500g) English spinach, chopped
2 teaspoons teriyaki sauce
1 teaspoon sugar
1 teaspoon cornflour
½ teaspoon beef stock powder
¼ cup (60ml)water
METHOD
Heat oil in wok.
Add combined beef, chillies and garlic in batches.
Stir-fry until beef in tender.
Add spinach, sauce and sugar.
Add blended cornflour, stock powder and water.
Stir until sauce boils and thickens.
Note: Beef, Oil, Chillies and Garlic cab be marinated in refrigerator up to 24 hours.