bitLanders.com has announced its partnership with award winning Indonesian Actress and Singer, Cinta Laura Kiehl (@CintaLauraKiehl) to engage her multi-million strong fan base within its social gaming and reward based eco-system.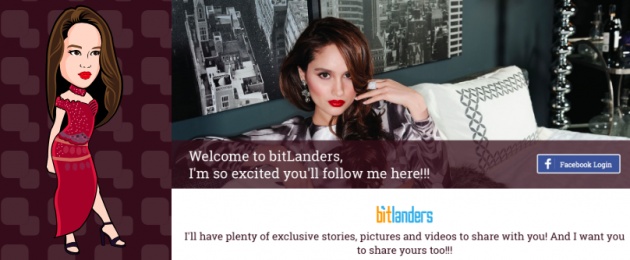 Cinta has gained worldwide prominence as an artist, political activist, philanthropist, scholar and brand Ambassador earning her 3.6 million Facebook and 1.3 million Twitter followers, who massively engage every piece of content she presents.
This collaboration will merge Cinta's fan base with the bitLanders community of 400,000 influencers who further reach 125 million followers.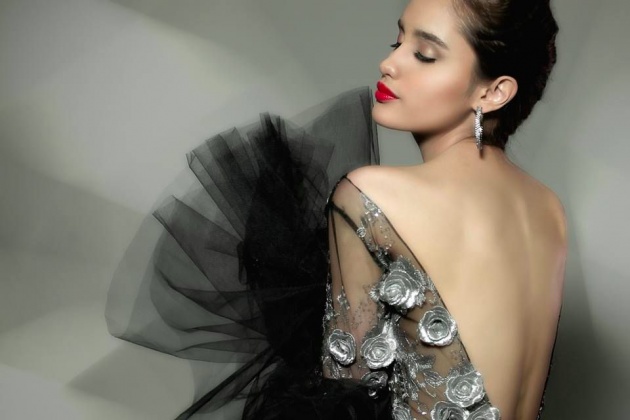 bitLanders' use of Avatars will provide Cinta's community a safe environment to be social. Every aspect of their time on site is measured with its patent pending BUZZ SCORE technology and rewarded with Bitcoin. These rewards are redeemable and/or exchangeable in the bitLanders shopping section for country specific gift/calling cards, PayPal credits, and avatar upgrades.
Cinta is excited to share her exclusive life moments through her images, videos and blogs and to motivate her fans to positively express themselves as Global Digital Citizens on bitLanders.
Cinta Laura Kiehl states: "There's a great uniqueness to bitLanders, and this community is sure to be a significant force in adding value to online life. The ease, safety and comfort in which influencers are able to express themselves is something that the world needs and that bitLanders has created. When an online community of world citizens including activists, artists, thinkers, philanthropists, and others are able to contribute to such an environment, meaningful stakeholder value is created. I'm very excited to be involved in this dynamic online community."

bitLanders President Francesco Rulli states: "Cinta Laura Kiehl is an immensely positive role model to millions of young people in Indonesia and around the world. Her rise to fame as a successful multi faceted entertainer, and commitment to education and philanthropy embodies the individual bitLanders seeks to collaborate with to engage the next generation of Global Digital Citizen."
About Cinta Laura Kiehl:
Cinta is a German-Indonesian actress, singer and model in Indonesia whose career began in 2007 when she starred in several successful TV series and movies. Cinta has won several entertainment awards including Best Actress from Nickelodeon Kid's Choice Awards, Best Dance/Electronica Music Performance from Anugerah Musik Awards, and Best Actress from SCTV. Her first album went thirteen times platinum from sales in Indonesia, Malaysia and Brunei. She currently is the Brand Ambassador for several local and international companies. In 2014 Cinta graduated with academic honors from Columbia University in New York City. In her time spent outside of acting and academia, Cinta manages a charitable foundation called Soekarseno Peduli, aimed at rebuilding dilapidated schools in West Java, Indonesia. The foundation has cooperated with several multinational companies and NGO's, enriching the lives of more than 4,000 children since 2003. Her most recent film, "After the Dark" aka "The Philosophers" aired in April of 2014, making her debut in a Hollywood production. She now resides in Los Angeles, California perusing her international career.