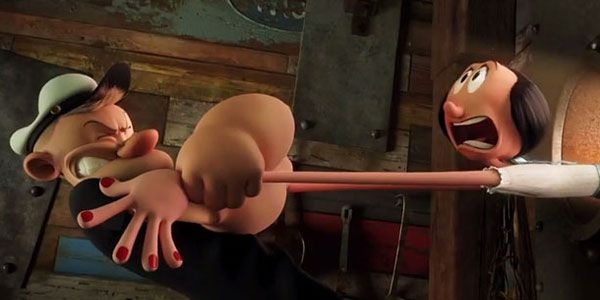 Popeye and Olive Oyl
Sony Pictures Animation has just released the latest video test Popeye animated appearance. The mariners own movie rumored to be released in 2016.
Popeye (Popeye the Sailor Man) is a cartoon character created by EC Fresh. Character that first appeared in the 1929 version was created in comics, cartoons, and movies. Now the spinach-eating sailor, will again present in the cinema with a completely new look. Directed by the tenants Hotel Transylvania Genndy Tartakovsky, the latest display Popeye created using 3D animation technology today. Until now, there is still no news about the release date for the film. But the film is expected to be released in 2016.
To reduce the curiosity to view the latest Popeye, Sony Pictures Animation also released Popeye animated video display test. The video lasts almost four minutes with preceded by the story behind the making of Popeye screen for two minutes. In the video, Popeye returned accompanied by his girlfriend Olive Oyl, Bluto enemy, and also Eugene the Jeep. Let us refer to the video below.