12 years ago, when Taliban was on power in Afghanistan, they have been been breaking the disks of movies and cassettes. They were punishing , whipping, and putting into jails the ones who were selling any kinds of movies. They were against video production, cinema, and films. Now, by the coming of the international community to Afghanistan, and new government of Afghanistan whose president is Hamed Karzai, no one can say that video production, cinema, and films are forbidden in Afghanistan.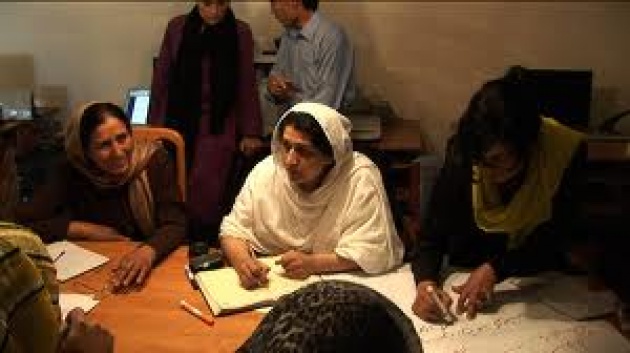 Today, there are tens of cinemas in Afghanistan. There are tens of video production companies as well as there are some companies that they provide filming facilities for Afghan men and women to produce films.
For example, Afghan Citadel Software Company and Film Annex are those companies that empower Afghan women to do those activities relevant to the media. For instance, Afghan Citadel Software Company and Film Annex have provided for Afghan female High Schools free internet classes. Besides, they teach them how to use the social media, such as Film Annex, you tube, facebook, g-mail, yahoo, and twitter.
In addition to teaching them how to use the social media, they have paved the ground for them to use from the professional cameras while filming. If they do not understand how to film, they mentor them to film and make films too.
Afghan Citadel Software Company is headquartered in Kabul, Afghanistan with many other branches across Afghanistan. Film Annex is headquartered in New york, United States of America. they are both activating in Afghanistan, Central Asian Countries, and Southern Asian Countries in order to empower Afghan women in different social fields.
Afghan women are now more empowered and improved than any other times in the past. Today, they are film makers, teachers, and successful bloggers. Thus, they are looking forward to having a peaceful, prosperous, and developed country in the near future.