How did we come to the conclusion that a Video Search Engine for professional content is needed?

Younger generations are used to visual media. They "connect" from nearly every electronic device available. These include phones, tablets, TV sets, traditional home computers, and even in-car media sets. The predominant online search by young people, as well as the present and future of the world is on Video. Google is doing all it can to position YouTube as the Video Search Engine despite its overwhelming user generated, low quality content. The battle for this crown is fierce, and other companies are working their magic, including Vimeo, but all seem to focus on user generated content. This continuous interest in video splits the world in two groups: User generated video content vs professional video content.
The battle of TV vs. INTERNET brought us to the conclusion that these two mediums are merging at last. INTERNET platforms are getting on TV sets and TV channels are morphing into INTERNET video platforms.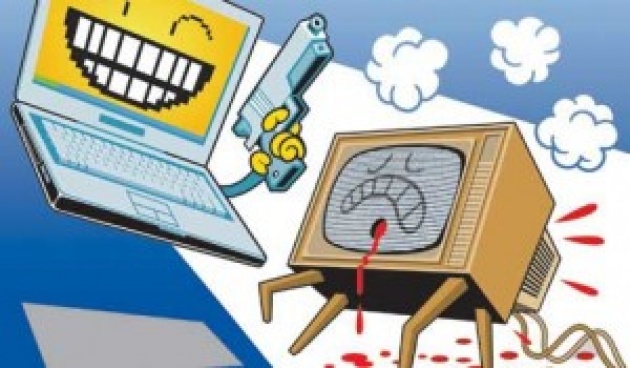 Ironically, TV, in the desperate attempt to maintain high viewer shares, moved most of its productions into the "Reality TV" industry. Jersey Shore, Real Housewives, The Bachelor, etc. destroyed the interest of millions of educated viewers in TV, and they moved onto the interactive world of INTERNET.
INTERNET, in the attempt to remove the sad perception of "user generated" low quality content, is moving in the direction of higher quality and curated content. Even YouTube has invested serious money to sponsor 100 professional channels.
Film Annex, established in 2006, broadcasts over 33,000 professionally made movies today. 100% of Film Annex's library is screened by professional editors, and the content is posted live only when deemed professional. The content has stable camera work, professional audio, professional editing, a compelling story, and credits. It lacks hate or pornographic messages. This achievement is due to the efforts of nearly 300,000 registered users. 40,000 of these users are film industry professionals, 4,000 are writers, and we have a monthly audience of about 42 million viewers.

As I said before, there are two worlds: one is "user generated", and the other is "professional video" content. Our choice to establish a "professional video content library" was made at the very beginning of Film Annex when the first film was uploaded: Flipping Uncle Kimono (IMDB), starring John Malkovich and myself during the presentation of our clothing line in Milan in 2005.
Establishing an online Video Search Engine for professional content is necessary in order to preserve the quality of entertainment and education in the wake of what TV used to be, which is now sadly populated by unnecessary and cheap reality shows.