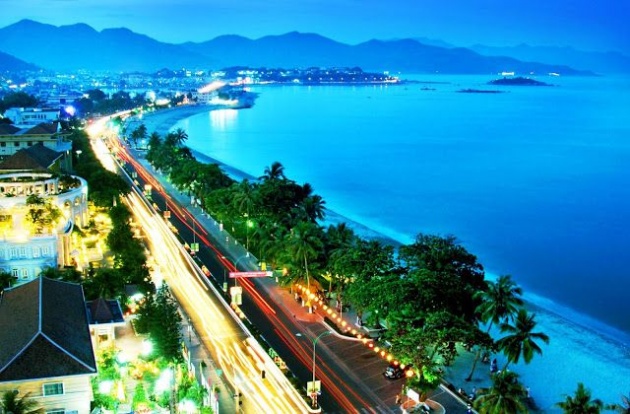 Nha Trang, capital of Khanh Hoa province, is Vietnam's most famous seaside resort-town and its most prominent scuba diving destination. Nha Trang is also known for the best weather in Vietnam. The city is bordered by beautiful mountains and an amazing, long beach along a bay impressively dotted with many scenic islands. It offers plenty to tourists – from island-hopping boat trips, scuba diving and many other water sports, trekking, mudbaths, historic sites to golf.
Today, Nha Trang attracts a large number of domestic as well as international tourists from all over the world, mostly in summer. If you plan to visit Nha Trang from June to August, it is advisable that you book your hotel well in advance.
Nha Trang is famous for its culinary specialties like fresh seafood and barbecued pork rolled in rice paper, which are available in many restaurants in Nha Trang. In addition, the swallow's nest soup – with bird's nests collected from the wild, is regarded as the best in Vietnam.