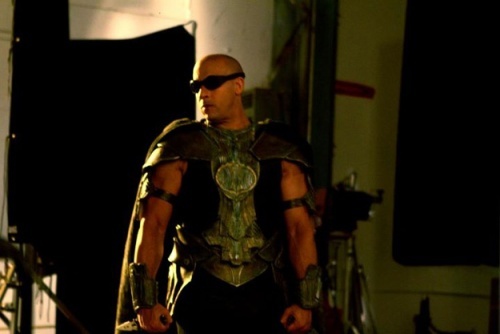 Filming is underway on Riddick and Vin Diesel took to his Facebook page to post a behind-the-scenes image of the eponymous character on set. Diesel is currently shooting the film under the direction of David Twohy, who had helmed the previous Riddick outings Pitch Black and The Chronicles of Riddick. Diesel is this time joined in the film by Katee Sackoff, Jordi Molla and Nolan Funk. A current synopsis of the film is:
Betrayed by his own kind and left for dead on a desolate planet, Riddick (Diesel) fights for survival against alien predators and becomes more powerful and dangerous than ever before. Soon bounty hunters from throughout the galaxy descend on Riddick only to find themselves pawns in his greater scheme for revenge.
Read more movie news and watch trailers at
Maumau Web TV's
blog posts or watch The Best Free movies on its 11 great channels.