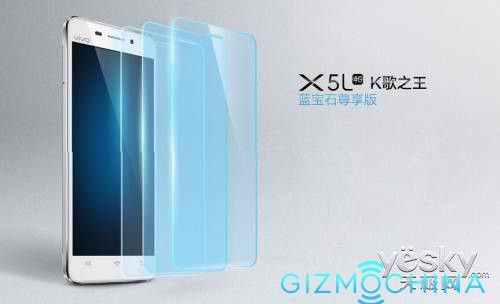 Recently, Apple's "partner" company, GT Advanced Technologies, which manufactures sapphire screen panels, filed for bankruptcy claiming that Apple did not use any of their sapphire screen panels. Actually, there really isn't any reason for GTAT to worry as there are other companies out there that are interested in producing sapphire screens—like Vivo.
Vivo had announced that they will release Vivo X5L sapphire version on the 15th. Although, the provider of the sapphire screens has already been confirmed, Vivo may have considered looking at previous sapphire editions for inspiration for future models. So, GTAT should later consider a partnership with Vivo, especially considering the latter's sales in China. If they had a partnership, then, GTAT would not have to file for bankruptcy.
Of course, this is just the writer rambling, but Vivo is doing what Apple didn't (release a sapphire screen) do, which is depressing as it is doing it just as GTAT is filing for bankruptcy.
Back to the topic, the reason why Vivo wants to add a sapphire screen to the Vivo X5L is because of its durability. A sapphire screen is the second hardest material (It has a 9 in the Moh scale of hardness, with 10 being the highest). Second to diamond, it is one of the most durable materials on earth right now.
Theoretically, the harder the material, the stronger it is and unlikely to break. The only think that can even leave a dent on sapphire screen is a diamond. Most of the things we use in real life cannot possibly damage it.
Also, the transparency of sapphire screens is impressive. It is almost impossible to tell if there is a screen or not with the sapphire screen. Of course, producing such a screen is not cheap, so don't be surprised if it is more expensive than the regular version.
About the Vivo X5L sapphire edition:
This version of the Vivo "Karaoke King" X5 is the first Chinese smartphone to use a sapphire screen. Its specs are pretty much the same as the original. It has Hi-FI, the CS4398 audio chip, as well as the Yamaha YSS205X-CZE2. It also has a 1.7GHz octa-core processor from MTK, 2GB RAM, 16GB ROM, the Android 4.4, a 5mp/13mp dual-camera, and 4G LTE internet.
Source: http://www.gizmochina.com/2014/10/16/vivo-x5l-sapphire-screen-panel-review/