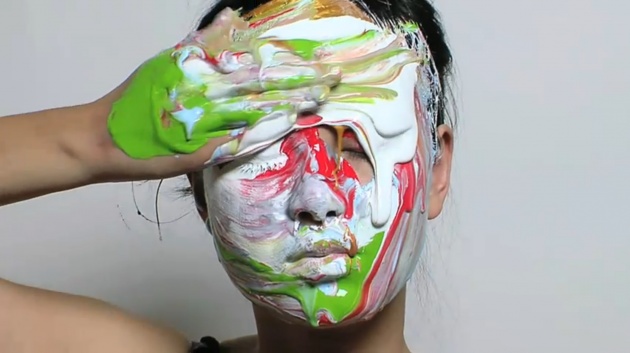 Hi there! Welcome to the second edition of WACKY TUESDAYS at Film Annex. Hope the time you spent between last Tuesday and today was time well spent. If your week sucked, no worries. I'm here to cheer you up with a wacky video. Before I get to this week's wackiness, let me first tell you about a brand new Web TV on Film Annex's online video platform called Film Annex Music TV. Our new Music TV is created and curated by Fred Kurzh and is dedicated to the promotion of talented musicians of all genres worldwide. The channel welcomes a wide range of international performers with a high level of creativity and quality content. Kurzh's goal is to promote both national and international artists from all walks of life, and he does this by connecting musicians with new audiences, users, and business prospects. So far, the channel has been showcasing fantastic and creative music videos by bands like Of Montreal, Cut Copy, and The Travelling Band. The Web TV currently has 35 videos and 15 channels and is destined to be one of the most popular video blogs out there! So if you're a musician with an awesome video or you know bands with great videos, contact Fred at info@famusictv.com.
It's not a coincidence that I started this blog with the news of our new Music TV's launch. This week's wacky video is CUT COPY's Lights and Music! Upon watching the video, you might say, "This is not the Lights and Music video I saw on Cut Copy's VEVO!" And, you're right. It's not. This is the alternative, art(sy) version of the music video, and yes, it's so much cooler.
What else do we know about this video? It's directed by artist, Ewan Macleod, an Aria Award nominated director working between Australia and the United States. His work has been shown at international film festivals and featured in Rolling Stone and Desktop magazine. A creator of over twenty music videos, he has worked with some of Australia's most acclaimed musicians such as Jet, Cut Copy, Midnight Juggernauts and Sarah Blasko. A formative member of the video collective Krozm, Ewan has also worked as a Motion Designer at the Australian Centre for the Moving Image. He is represented for commercial directing in Australia with PlayBig Film in Sydney.
So, what do you think? Pretty impressive, right? The video needs no commentary, so without further a due, I present LIGHTS AND MUSIC! (Get out of the way MTV! Here comes FA Music TV).