After years in the background, while Intel kept increasing their market share with their Core series processors, in 2017 AMD got the spotlight back by releasing their groundbreaking Ryzen series CPUs.
Now, at the beginning of 2019, as AMD prepares to move to their new 7 nm production node, anybody wanting to build the best top-end desktop rig really only has two choices:
The AMD Ryzen 2700x and the Intel Core i9-9900K
These 2 processors are the current flagships from AMD and Intel and are currently fighting it out for market share. Choosing either you just can't possibly go wrong, but here are the key differences so that you may make a more informed purchase: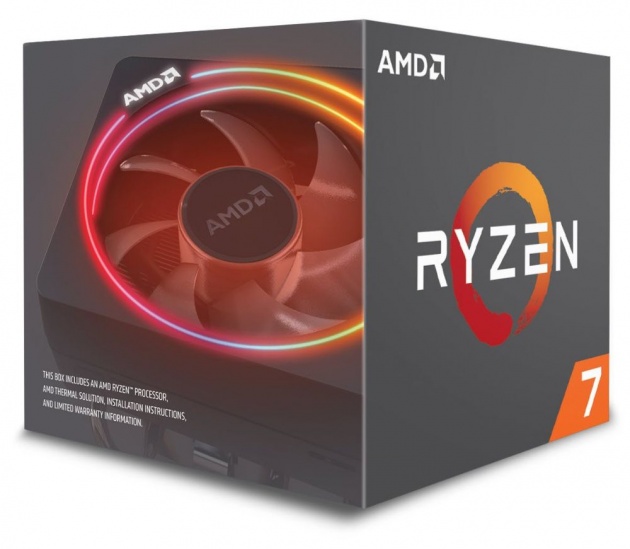 Like its Intel counterpart, this Socket AM4 CPU gives you 8 cores and 16 threads, at a slightly lower frequency of 4.3 GHz. The main selling point of the 2700x, as it has always been the case for AMD, is best value. Priced in at just $299.99 on Amazon.com, this CPU packs the best performance per dollar of the two. Included in the price, you're also getting Tom Clancy's Division 2 and AMD's Wraith Prism LED Cooler which are worth an additional $120!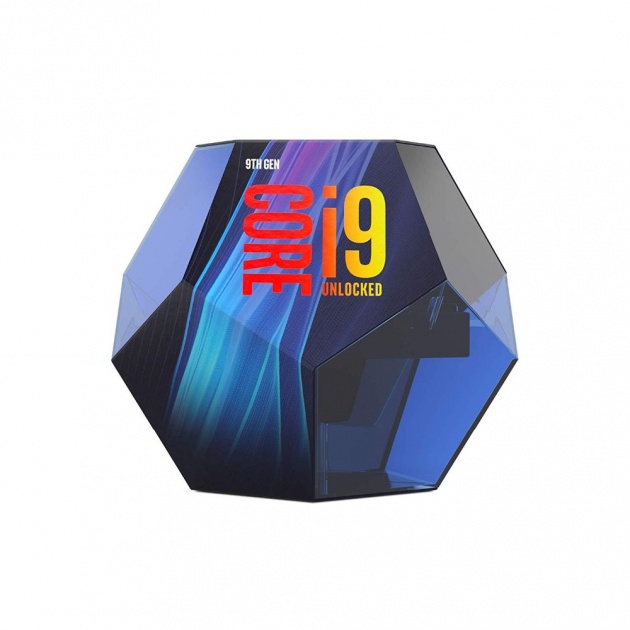 From Intel instead, we get the very best performance for a mainstream desktop CPU. the 9900K has the best single thread performance, as can be seen on cpubenchmark.net, where it scored over 32% better in synthetic benchmarks. This will give you best results in some games and other single thread CPU intensive loads. Intel's 168W full load power consumption is sure to keep you warm during this cold winter ;)
The biggest critics the 9900K (read ninety-nine-hundred-kay) is drawing from the world of computer enthusiasts all over is about its 14 nm architecture. Intel has been having impossible delays introducing their next 10 nm technology and has been pushing refresh over refresh for their 14 nm, by pushing it over and beyond the limits of sanity. Adding more cores, increasing frequency and TDP can only achieve so much without a die shrink. Moreover, Intel's flagship CPU will set you back a whopping $525.99 on Amazon.com and the purchase doesn't include any extra goodies, not even a stock cooler which can deal with the base 95W tdp, which will just run this CPU at 3.6Ghz.
Availability issues
High demand for Intel CPUs and production difficulties are also facing causing real Intel CPU shortages for months, and it's actually pretty hard to get your hands on a 9900K. Some retailers will only sell you one as a bundle if you buy a whole new computer, some have been raising prices back to back every week. Others simply have no stock at all.
Z390 Motherboards for Intel i9-9900K
This video from Gamer's Nexus provides the very best comparison between Z390 motherboards currently available for the i9-9900K.
To summarize, Gigabyte motherboards are the best this time around. If you want the very best and wish to overclock, get yourself the GIGABYTE Z390 AORUS Master ($289.99) , otherwise you get a great deal even with the GIGABYTE Z390 UD ($118) or anything in between. Different price points will give you different features count, more or less connectors, USB ports etc. The middle ground here is the GIGABYTE Z390 AORUS Elite ($179.99) which provides the best VRM, good connectivity, proper VRM cooling, and RGB lighting. The ASUS ROG Maximus XI Hero, latest in the Maximus series and under Asus favourite brand "Republic of Gamers" was found lacking for this iteration, due to its weak VRM, which cripples overclocking capabilities and is hard to excuse at the current $279.99 price point.
X470 Motherboards for AMD Ryzen 2700x
In this other video from our friends at Gamer's Nexus we have a nice roundup of the motherboards for the AMD platform. X470 is the name of the chipset for the Ryzen 2700x and these motherboards leave nothing to be desired compared to their Intel counterparts. For a brief summary, if you want the very best motherboard for overclocking, the only choice is, again, the GIGABYTE X470 AORUS Gaming 7 WIFI. This is because AMD's specification for the BCLK (Base clock) does not allow for great overclocking flexibility, but Gigabyte simply ignores it and goes its own way, avoiding the problem completely :)
Other good value propositions for a good X470 AMD Motherboard are:
ASRock X470 Taichi Ultimate (best high end at $249.99)
MSI Performance Gaming AMD X470 (best cheap motherboard at $129.56)
Conclusions
This is it for today's blog about the AMD Ryzen 2700x and the Intel Core i9-9900K. I hope this short guide was useful to summarize some of the key points and help you decide which way you should go if you're building your new desktop computer in 2019! Either one of these CPUs will make a great base for a Fantastic Gaming rig or for your next Workstation.