Here is another shot for our short film called "warchild". the short will be around 4 to 5 minutes that show a little kid struggling to not hear the noise of war around him...I want to color correct this short a bit desaturated style film look. as you can see the frame grab shows the image flat. In redcineX I just set the gamma to Redlogfilm @ 500ISO and added some contrast.
After years of war combined with poor security, the country is considered to be among the most dangerous places for children. In this film there is a serious massage for foreign viewers and it shows how violence effects the child in Afghanistan. I was decided to explain the story like symbolic.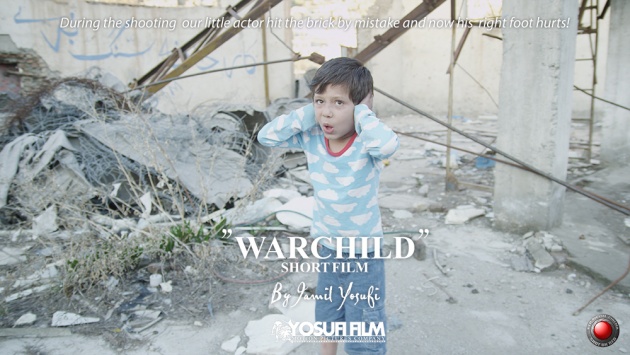 This is the shot when our little actor hit the brick with his little foot by mistake. he just hurts and felt pain.