One of the famous period drama in America is Mad Men. It produced by Lingsgate Tv and created by Matthew Weiner. Mad Men broadcasted on Cable Network AMC on July 2007. It has 7 seasons and 92 episodes. Mad Men has won many rewards such as Golden Globes, 16 Emmy Awards, Emmy Award for outstanding Drama series and so on. It was also selected as one of the best TV dramas of all time.

Below are the main characters of the Mad Men series:
Jon Hamm play as Don Draper, who is creative director of an advertising agency. He is married with Elizabeth and they are having 3 children. Don's past leads him to get divorced at the end of season 3. Don Draper changed his real identity and his real name is Richard Whitman. He took the Don Draper identity during the Korean War. Don Draper killed in front of Whitman. Whitman changed his identity because he didn't want to go back to his home and he just wants to escape from his impoverished family.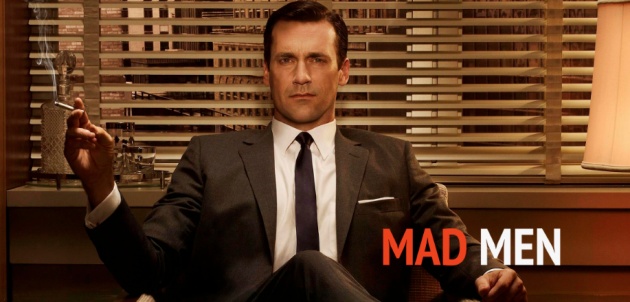 Elisabeth Moss plays as Peggy Olson, who is Draper secretary in her office. She gets pregnant with Pete Campbell's child who isn't aware of that. Pete wasn't aware of the pregnancy and the baby until season 2 and she gives the baby for adoption. She gets some job offers but she refuses. Don always appreciates her and it makes her be with his advertising agency. In season 5, Peggy feel unappreciated by Don and it makes her leave his company and finding another job.
Vincent Karthiser plays as Pete Campbell who is an ambitious and account executive. He has a great source of connections and he blackmail Don with his past information that he learned from Don. Later in series, they become friends with together and Don offer Pete for a collaboration with his advertising agency. Pete often cheating on his wife and they finally get divorce at season 6.
Blog about Mad Men!
Are you an expert about the show? You follow all the news related to Mad Men and its actors? Share with us news, gossip and events associated to the show, actors, and directors!
Write a blog about it here on bitLanders. You will earn rewards for your blogs, other content like videos and pics, and social activity. Your content will be read and watched by bitLanders 500,000 users!
Watch Mad Men trailer below:
Read about other popular TV shows:
Learn more and watch others popular shows such as "Lost" and "Heroes Reborn".
bitLanders' audience is global and located all around the world. That's why we want to offer our audience a large variety of TV and entertainment news! Join our bloggers and share your passion with us!