Dahsyat (meaning 'great' or 'awesome') is an Indonesian TV show broadcast daily on Rajawali Citra Televisi Indonesia (RCTI). The first episode aired in 2008. It was initially hosted by Olga Syahputra, Raffi Ahmad, and Luna Maya. In 2010, Luna Maya was replaced by 5 different consecutive hosts. Since March 2011, the new permanent host is Jessica Iskandar.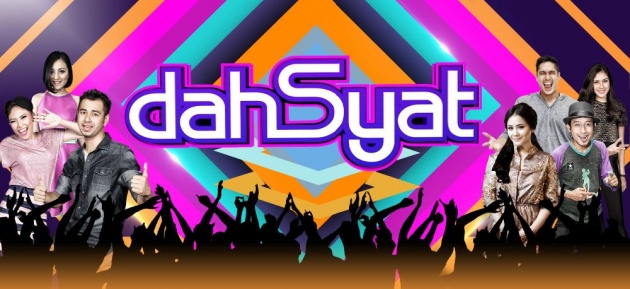 The show
Dahsyat is a daily variety and talk show focused on celebrities and music. Dahsyat draws millions of viewers and is very popular with the youth. The program is a mix between the Tyra Banks Show and MTV and features celebrity guests and performances by major Indonesian recording artists.
Awards
Dahsyat won the Panasonic Award in the "Favorite Music & Variety Show" category for 5 years consecutive in 2010, 2011, 2012, 2013, and 2014.
The network
RCTI (Rajawali Citra Televisi Indonesia) is Indonesia's first privately owned television network. RCTI broadcasts shows like Indonesian Idol as well as sinetron (soap operas), films, news and current affairs, reality shows and religious programs. It has one news and current affair program called Seputar Indonesia (Around Indonesia). Presenters include Michael Tjandra, Inne Sudjono, Dian Mirza, Ariyo Ardi, and Tasya Sarief.
Blog about Dahsyat
You watch and like Dahsyat or are an expert about the show? You follow all the news related to Dahsyat? Share with us news, gossip and events associated to the show, stars, host, network and producers!
Write a blog about it here on bitLanders. You will earn rewards for your blogs, other content like videos and pics, and social activity. Your content will be read and watched by bitLanders 500,000 users!
Watch Dahsyat below from October 13, 2015:
Read about other Indonesian shows
Learn more and watch other popular shows from Indonesia here.