Kaise Hoye Benaam is one of the greatest Pakistani drama series about social issues. It broadcasted by Geo TV network, directed by Asim Ali and written by Seema Munaf.
The drama is about the life of Maria Wasti who plays as Shehrina and her family. She married with a wealthy man and they have a girl Rania. She lost his husband in an accident and after that she faced the new challenges in her life. Her mother-in-law forced her to leave the house and called her as ill-fated.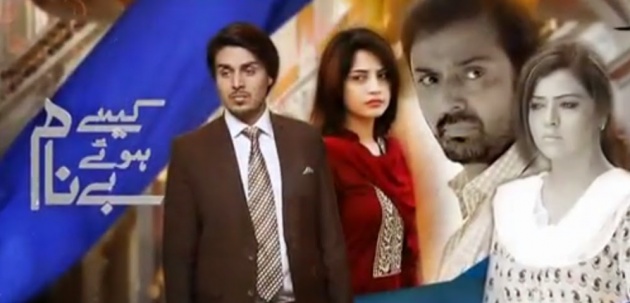 With lots of sadness, Shehrina with her daughter went to her mother house. Her brother and her sister-in-law made a plan to engage Shehrina to Noman Ejaz who plays as Faris. Faris is an aggressive and greedy person who is after Maria and Rania's wealth. After marriage of Faris and Maria, she gets pregnant and had a daughter of their own. Maria tries to support her daughter Rania not to feel lonely. Both mother and daughter face many difficulties and challenges. The story shows real problems and difficulties of widow women in a society.
Blog about Kaise Hoye Benaam!
Are you an expert about the show? You follow all the news related to Kaise Hoye Benaam! and its participants? Share with us news, gossip and events associated to the show, participants, and producers!
Write a blog about it here on bitLanders. You will earn rewards for your blogs, other content like videos and pics, and social activity. Your content will be read and watched by bitLanders 500,000 users!
Watch Kaise Hoye Benaam 's trailer below:
Read about other Pakistani's shows:
Learn more and watch others popular shows from Pakistan, "Zindagi Gulzar Hai " and "Humsafar" Shows.
bitLanders' audience is global and located all around the world. That's why we want to offer our audience a large variety of TV and entertainment news! Join our bloggers and share your passion with us!