One of the Pakistani best TV family drama series is Diyar-e-dil. It was broadcasted by Hum TV from March to October 2015 and it has 33 episodes.
The story shows the family problems and issues. It's about married life of Wali and Faraah the grandchildren of Agha Jaan who married under some circumstances and having problems in their married life.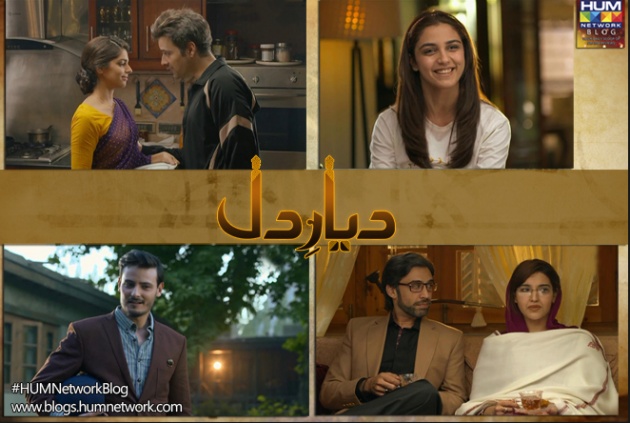 Agha Khan tries to reunite his family after 20 years who are separated and each of them has fallen apart. Diyar-e-dil directed by Haseeb Hassan and created by Momina Duraid. It is written by Farhat Ishtiaq based on her novel.
Abid Ali plays as Agha Jaan who tries to reunite his family. The problem starts 20 years ago, when Agha Jaan's sons Meekal Zulfiqar who plays as Behroze refuse to marry Hareem Farooq plays as Arjumand, his cousin. Behroze left his home to marry with his love Sanam Saeed who plays as Ruhina. Then Agha Jaan's youngest son Suhaib Khan marries Arjumand.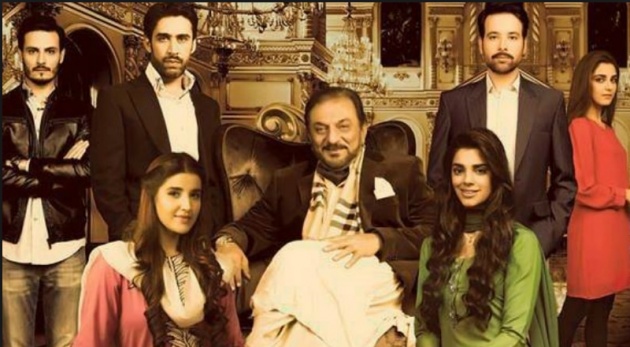 After death of Suhaib khan, Agha Jaan wants to do his son last wish to reunite his family. He arranged the marriage of his grandchildren Faarah Behroze Khan and Wali Suhaib Khan. Ruhina wasn't happy with the marriage and she leaves Behrooz and her husband dies after awhile.
After death of Behrooz, Faraah demands divorce from Wali, which causes more problems in their family and his grandfather, Aghaa Jaan gets ill. The other series' characters like Ruhina's brother and sister-in-low try to interfere to Ruhina and his daughter Farrah' life and make problem in their family, because of Faraah's wealth. Finally, Faraah's attitude changes and her misunderstanding go away and she tries to know her husband and Agha Jaan better.
Blog about Diyar-e-dil!
Are you an expert about the show? You follow all the news related to Diyar-e-dil! and its participants? Share with us news, gossip and events associated to the show, participants, and producers!
Write a blog about it here on bitLanders. You will earn rewards for your blogs, other content like videos and pics, and social activity. Your content will be read and watched by bitLanders 500,000 users!
Watch Diyar-e-dil 's trailer below:
Read about other Pakistani's shows:
Learn more and watch others popular shows from Pakistan, "Zindagi Gulzar Hai " and "Humsafar" Shows.
bitLanders' audience is global and located all around the world. That's why we want to offer our audience a large variety of TV and entertainment news! Join our bloggers and share your passion with us!