Have you had those moments when you see something or some places and you know right away that you need to get there?
One day while browsing the web, I found a blog by themaartetourist and I know right there and then that it would be the best place to celebrate my husband and I's wedding anniversary. I could literally imagine myself standing at the cottage's terraces, looking over the beautiful landscape and breathing that fresh air straight from that open sea!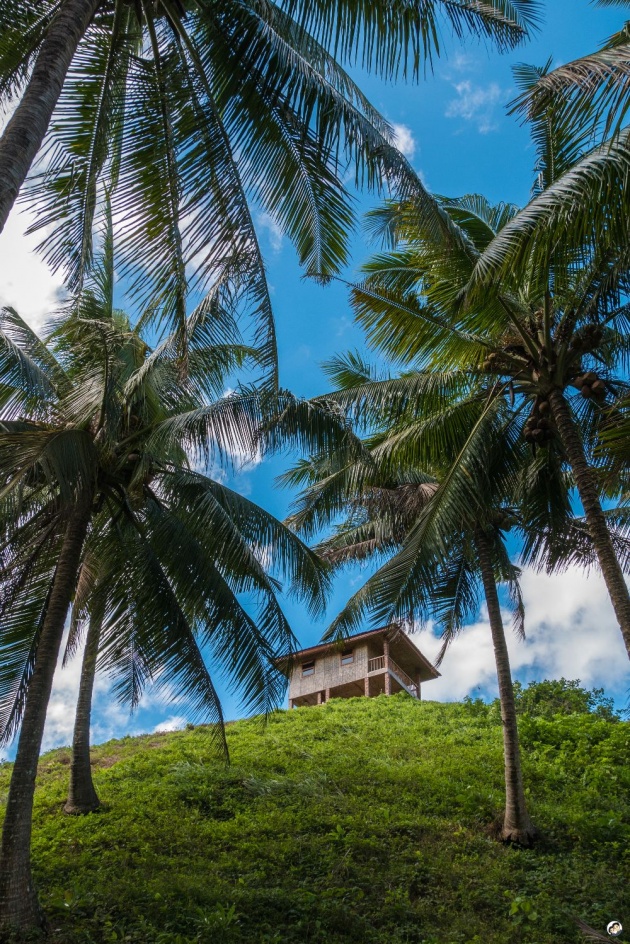 Image credits: Jean Beltran-Figues via bitLanders.com
I felt like hallucinating, it was as if I was in a cloud nine as I imagined myself in that perfect spot with James of course by my side.
Found the exact cottage on Airbnb.com, unfortunately, February 24, 2018, was already booked. Note, that was way back August of 2017 when I checked it. Eventually, we decided to take February 16-18 instead so we could celebrate both James' birthday and our anniversary.
Fast forward to February 2018, six months after, I never thought this was as exciting as how I imagined it. On the morning of February 16th, we boarded on a van for hire at Bacolod's terminal bounded to Inayawan, Cayawan, we don't really know if we were on the right track, we were only following my research. James, as a matter of fact, was a bit hesitant if we should proceed but I assured him that we were surely on the right track!
Video credits: Jean Beltran-Figues via bitLanders.com
En route Inayawan, Cayawan
Bryan is the host for this cottage, he is fast in responding to my queries and I truly appreciated that. However, on the day of travel, he was a bit late because he was on his tractor that morning. Good thing he sent me a message right in time, our time of arrival at Inayawan was around 12:30 PM, he replied at 11 AM.
Upon receiving his message, both my husband and I were confident now that we were on the right path.
Travel time from Bacolod City to Inayawan was around three and half hours to four depending on the traffic. By the way, we were both surprised that Bacolod City has a bad traffic problem too! We thought the city has none of that, but we were wrong. Anyways, we had survived that and so we were off to the neighboring town.
Video credits: Jean Beltran-Figues via bitLanders.com
Paid Php 200 per head for the fare, quite understandable of course and I love that the van for hire has only allowed enough heads of passengers who can sit properly and comfortably on the van seats, that's totally opposite to the situation here in Cebu where the passengers look like sardines fitted inside the vehicle.
Going back, we arrived at the Inayawan Public Market where we ate lunch. I informed Bryan about it and he agreed to fetch us once we were done. True to his word, he came after I messaged him that we were all done with lunch and were waiting for him at the market. It was a challenge getting signal on the main highway though but we managed to communicate, thank goodness.
Natural Native Sea View Cottage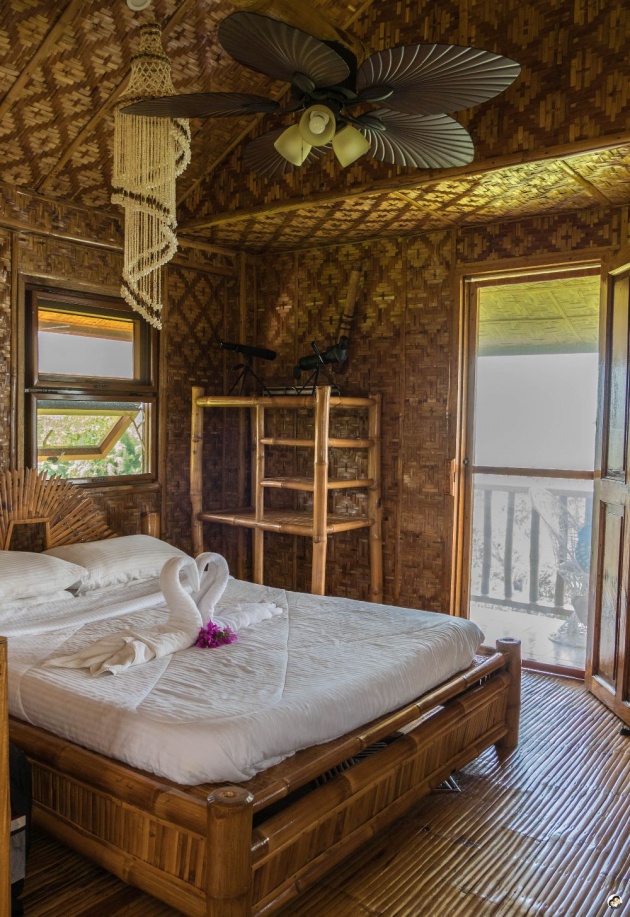 Image credits: Jean Beltran-Figues via bitLanders.com
As soon as Bryan finished showing us around the cottage on a hill, giving us reminders and stuff, we had the cottage to ourselves. The very first words which came out of our mouths were: WE LOVE IT!
We fell in love right there and then, it feels like we were in a native house but the high tech at the same time. I will share with you why I said that way. We literally fell in love with how it was designed and its topography at the same time.
From the highway, this cottage is visible on top of the sole hill. A few stairs have to be trekked to reach atop, then we got to walk on the grassy hillside up towards the entrance of the cottage on a hill.
Made of wood and woven bamboo splints or what we locally referred as "Amakan", finished with some varnish furnishing. The ground floor has tiled flooring, a set of dining table and chairs are fixed with some tie to avoid it from moving around when the wind blows hard.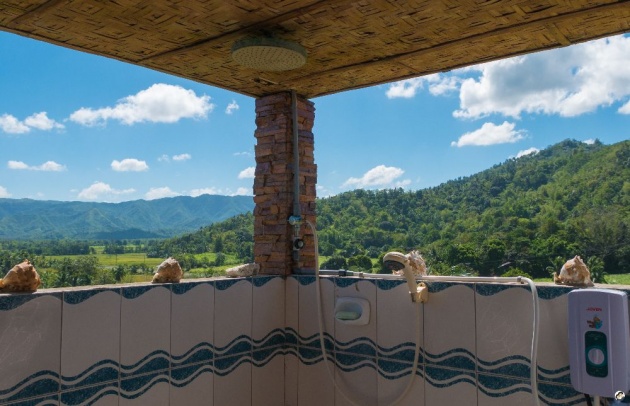 Image credits: Jean Beltran-Figues via bitLanders.com
A sink is also available downstairs and the open air bathroom as well which by the way is a favorite of mine because I can enjoy the beautiful view of the mountains and the clouds while taking a shower. I really commend Bryan for this, it gave us a closer to nature feeling while having a bath! I never really enjoyed shower anyway than in that bathroom. It has two showers, one which you can move around while one fixed shower which gives the feeling of being under the rain!
Up to the second floor, the door has a unique "attic" feels, we have to push it to open it up, a sturdy wooden lock was used to keep the door from closing. The second flooring has bamboo splints too! The walls were made with Amakan but the windows were quite cool as it was made of glass with wood sides and metal rods used to open it, magnetic sides enabled the two windows to be kept secured. While another set of protective screens keeping the mosquito and other insects from coming in.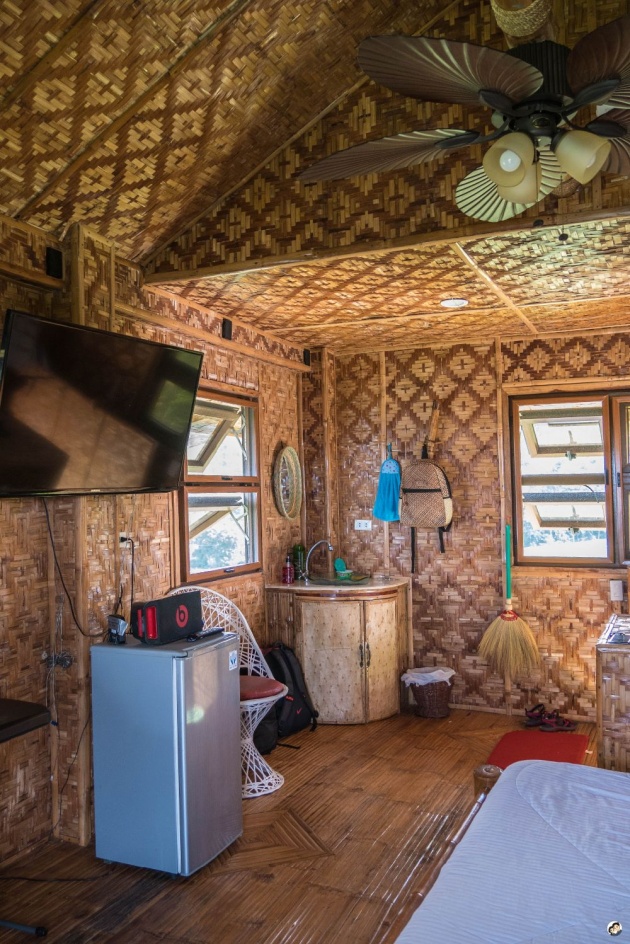 Image credits: Jean Beltran-Figues via bitLanders.com
The upper room sink is at the right side of the room, a mini fridge is standing at the center facing the spacious bedroom with white linens, a huge 50-inch television with movable mount and a hard drive full of movie collections and a WIFI device for our internet needs!
A mini kitchen was available too complete with a burner, heater, and microwave too! Coffee, milk, and tea were provided. A table stood beside the kitchen area plus some chairs.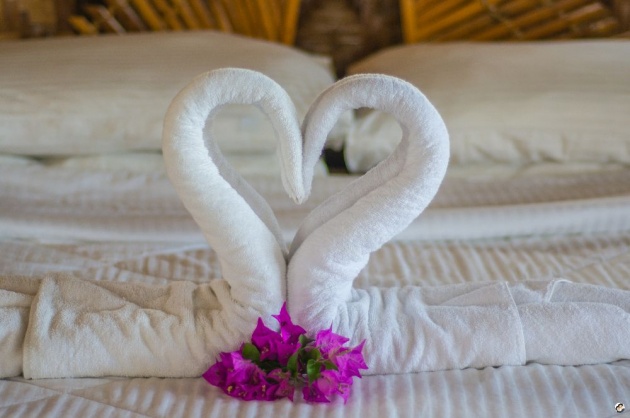 Image credits: Jean Beltran-Figues via bitLanders.com
The bed is again made of bamboo splints, the bed foams and pillows, as well as the bedding, were all perfect for us, they're clean and comfortable. My favorite part here was the ceiling fan, it has this native fan design and there's also some seashell-made ceiling accessory which creates this calming sound when its blown by the wind.
On each side of the bed were cupboards for our things. We used the other one for our laptops and other electronic gadgets while the other was used for our clothing and bags. There were two telescopes available too for sightseeing, cool right?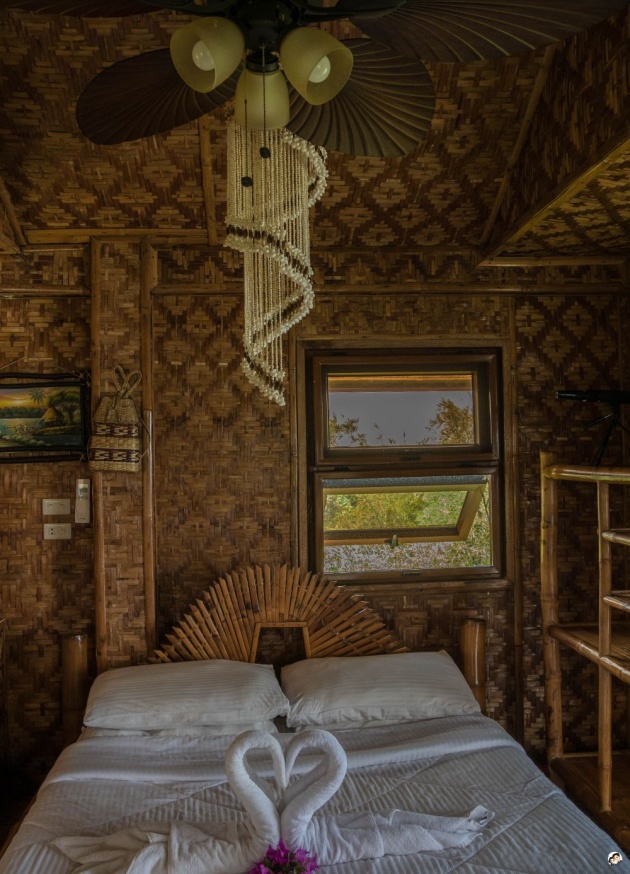 Image credits: Jean Beltran-Figues via bitLanders.com
Note there's air-conditioner available here in the cottage on a hill too! But we didn't get to use that often as it was already cold at night! But they also provided a stand fan just in case, that we didn't really use at all.
One of the things we appreciated here was the fact that it has a lot of outlets! We also commend hotels and rooms with lots of outlets as we usually bring numerous electronics which require us to charge them at the same time most of the time.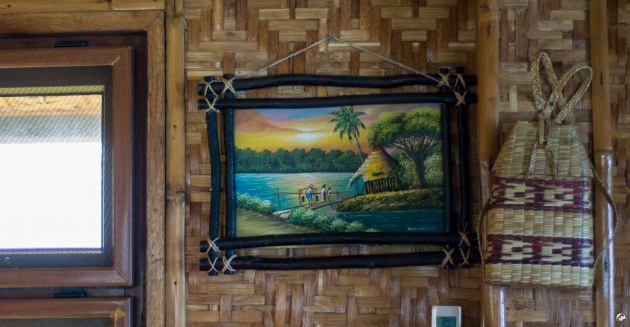 Image credits: Jean Beltran-Figues via bitLanders.com
The lights were also perfectly placed in the right spot especially those three little bulb lights positioned above the headboard of the bed! Everything inside the room was functional. There were plates, utensils, cooking items and even dishwashing necessities all available in the storage area of the room! I was totally impressed!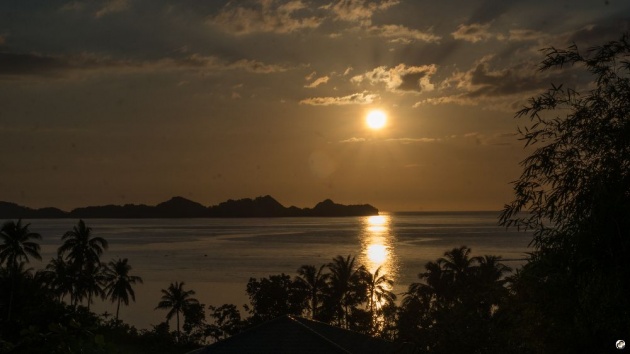 Image credits: Jean Beltran-Figues via bitLanders.com
But what made our jaw dropped were these:
1. The entire house is considered a greenhouse, which means it is totally operated by solar power but is tapped with the local electric provider! Cool!
2. There's generator too in case of a total blackout! Since the house is tapped to the local electric provider, when there's a shortage of electricity, the generator works instead.
3. Water is filtered which means the tap water from the faucet is safe to drink! We had used it for drinking and never had stomach issues! I even placed some in the fridge!
4. Internet connection's pretty decent! Considering the provincial location, James and I were both surprised that there's decent connection up there! We managed to open multiple websites and that loaded pretty quick!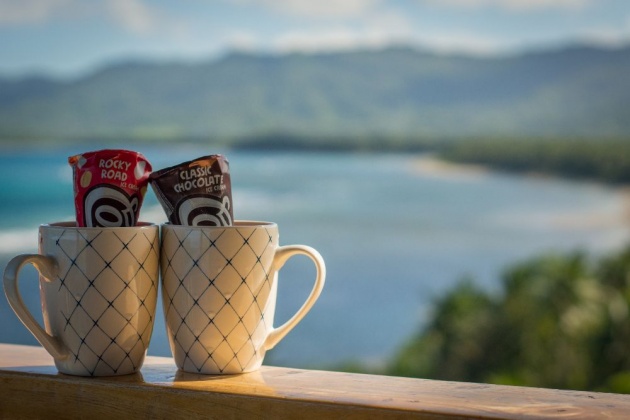 Image credits: Jean Beltran-Figues via bitLanders.com
What's more rewarding was the view from the balcony. Right outside the upper room is a balcony, although small, it was enough to keep us working on our laptops! The view, the fresh air, the music of the birds around and the sound of the splashing waves as it hits the shore was enough to keep us company!
While sitting on the balcony, we both agreed that this is the type of house which we want to live for the rest of our lives.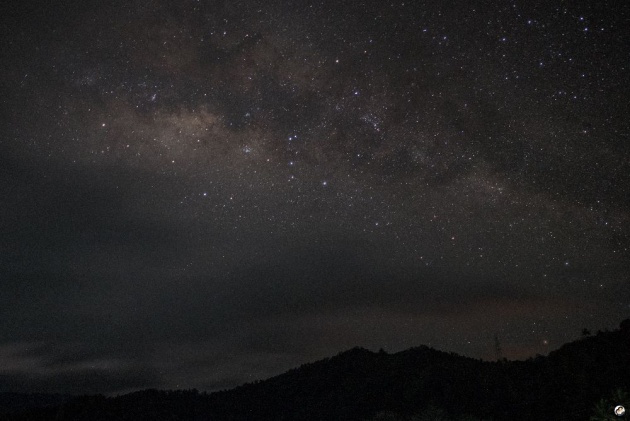 Image credits: Jean Beltran-Figues via bitLanders.com
Our dream house will definitely be based on that cottage on a hill! We even watched the beautiful Milky Way on our last night. Plus enjoyed our conetto as our simple wedding anniversary and birthday celebration!
For more information on some of the Philippines' destinations, check out the Querlo blog below:
Recent Blogs:
---- o ----
Blog entry written and published by Jean Beltran-Figues, A Pinas traveler and photography hobbyist, find more travel blogs in my blog section, click here.
---- o ----