Good afternoon!
Today is Friday, December 7th,2012 and here is my week recap.
Week was started from shooting interview for "FIT Chairs", we welcomed Jeffrey Silberman, who is responsible for Textile Development and Marketing.

Later I edited short video for Altitude Digital Partners, where they presenting their new video advertising platform Visualtising. I think this is the best business video I've done so far. Its fun, short and has clear message. We have positive responses about it. Watch video below:
Thomas Courtney sat with me to edit first interview for "FIT Chairs". We spent a lot time on cutting, and in the result we made from 20 min interview 8 min. Now we working on intro part.
On Thursday I edited a corporate interview for our new client, John N. Bonfiglio, PhD, President and CEO of Oragenics:
Also we shot last two interviews for "Fit Chairs":
- Henry Welt, ITM Department, where he teaches courses International Business Management and Corporate Social Responsibility.
- Christine S. Pomeranz, Chairperson, Department of International Trade & Marketing. She is a faculty coordinator of the ITM Advisory Board, she organizes guest lecture series, field trips, career development programs, and fund raising activities to enhance the students' professional development.
(Thomas Courtney interviewing Henry Welt)
And finally I edited business interview, where Robin L. Smith, M.D., MBA Chairman & CEO of Neostem (NYSE: NBS) talks about her business. This is a special video, because I first time did editing on Adobe Premiere CS6. For 3 years I worked on Final Cut Pro 7 and today I am switching my tool. Its more than 4 years since the last update of FCP 7, and Apple decided not updating it anymore (they literately buried it). Year ago they released completely new Final Cut Pro X. New design, new features and immediately they got very bad responses back. And people talked about how unprofessional this program is. My experience was the same. FCP X has really nice features like Color Match, but overall it's not ready yet for professionals. Meanwhile Adobe "doesn't sleep" and they released CS6 pack, which included Premiere, After Effects, Photoshop and so on. And Adobe now on right way. I really like to edit without any rendering and encoding. Saving a lot of time. So now slowly I am going to change my professional tool.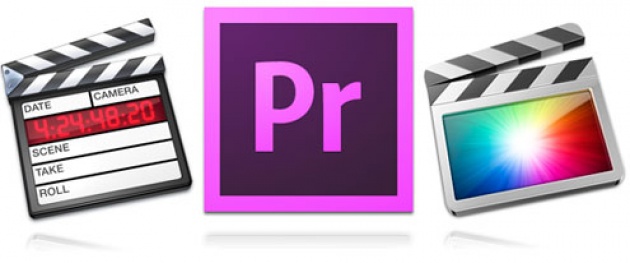 For 3 years I edited hundreds of videos (it's a good question), maybe a thousand(I think I passed 1000). And now its time to say goodbye to FCP 7 and move on with Adobe Premiere CS6. Thank you FCP 7. I wish you are alive.