Today is Friday, November 30, 2012, and I am looking back on my week.
Monday, we shot interview with Al Shefsky, president of Pele Mountain Resources. He is a potential client of Target Marketing Annex. Also I edited interview with David Steinberg, Board Member of Cupcake Digital.
Tuesday, I worked on editing with Ushma Neill. She is executive editor of The Journal of Clinical Investigation and runs JCI Web TV. December 1st We will feature new conversation with "Giants in Medicine," Dr. Thomas Starzl is "The Father of Modern Transplantation". He performed the first successful liver transplant in 1967 and refined the use of immunosuppressive drugs such that patients could tolerate their grafts some four decades. With Starzl's efforts over the last 50 years, thousands of patients with end-stage liver disease have been able to live long and active lives.
Also I worked with Richard Grace on editing NYAC videos we shot couple weeks ago. Finally we are on finish line. It's going to be 30-35 mini documentary about NYAC athletes. There are three topics they talking about relationships with the club, ideas and saturday morning program. Video will be up soon.
And also I edited two interviews with our current client Brad Powers, founder of Cupcake digital. In the first video he talked about NY Times Article on Apps Boom and in the second he talked about uniqueness of Cupcake. Check it out.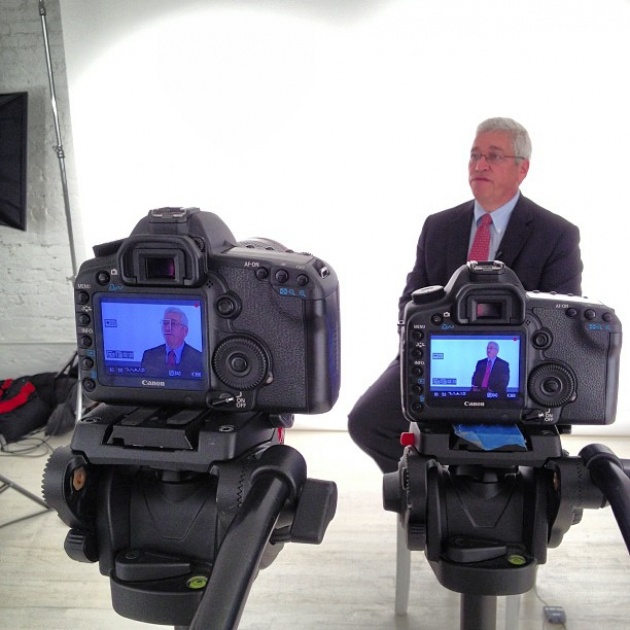 (Dr. John Bonfiglio, Chief Executive Officer and President of Oragenics)
Wednesday, we shot interview with our potential client Dr. John Bonfiglio, Chief Executive Officer and President of Oragenics. It's a biopharmaceutical company focused primarily on oral probiotics products and novel antibiotics for humans and companion pets.
And also we shot first interview in a series of conversations with a leaders of fashion educators in New York. It will be produced by Models Webtv and in particular Thomas Courtney interviewed Deborah Beard who is associate chairperson at FIT (Fashion Institute of Technology).
Videos will be up soon.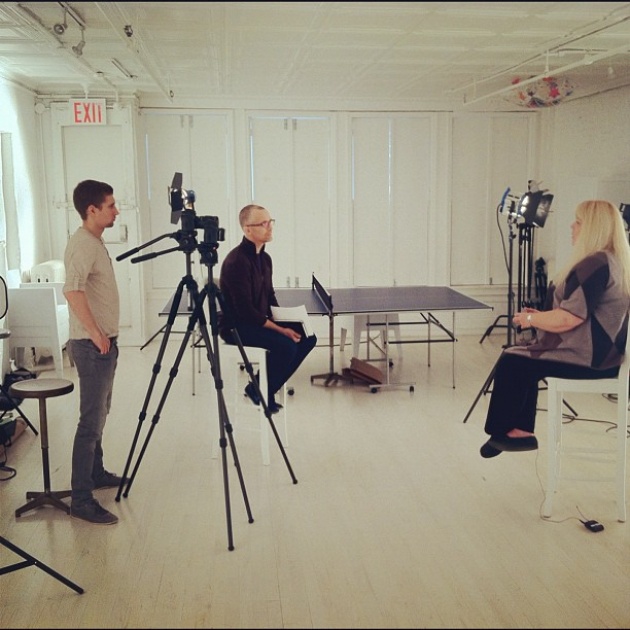 (Thomas Courtney interviewing Deborah Beard)

Thursday, we also shot interview with our potential client Dr. Robin L. Smith, Chairman and CEO of NeoStem. It is a biotechnology company.
And wrote a blogpost for filmmakers in Afghanistan How To Use Zoom H4N To Record Great Audio For Film Production. Even if you are not from Afghanistan, check it out, its helpful.
This is my week. What's yours? :)