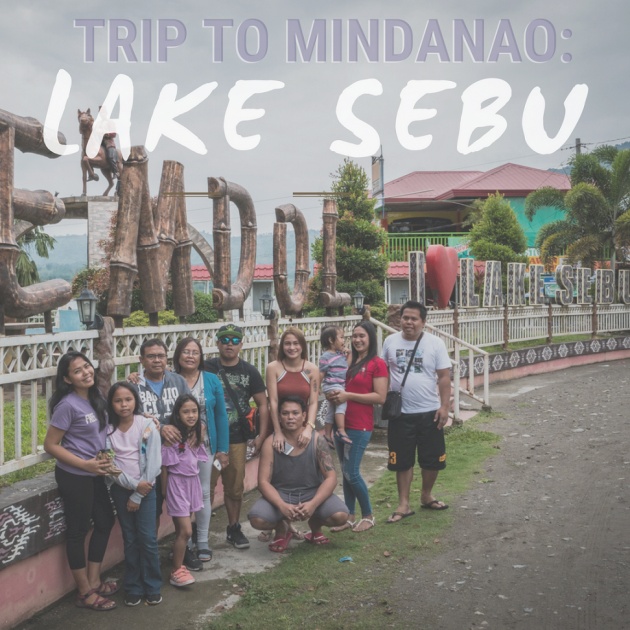 Image edited in Canva credits: Jean Beltran uploaded via bitLanders
The night's strong rain halted as the early morning's sun appeared. However, it was diffused by the dark skies which were again warning us of another rainy day. We couldn't do anything about it because of the fact that its nature, but while I was contemplating if we could really pursue what we had planned, the locals here are actually happy that it rained for a reason that the rain visits them not so often.
Here I am once more for another travel blog, telling you of the wonderful Lake Sebu in South Cotabato and it's many tourist destinations which a day won't be enough to cover them. So, let's start moving from the starting point down to the last destination.
Koronadal to Lake Sebu
Got an early check out from Greenstates Suites, sleep was undisturbed but even more relaxed with the sound of the strong rain above our roof. The coldness of its air conditioning was beyond expectation too and as much as I want to wake up early, I couldn't, my body was attached to the bed as well as James' who was just right there next to me.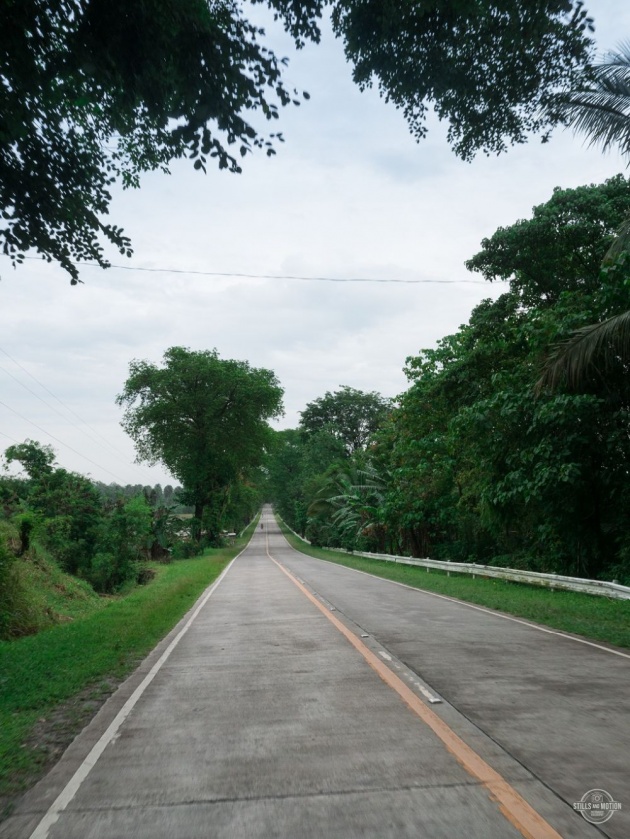 Image credits: Jean Beltran uploaded via bitLanders
Eventually, the rest of the family had prepared themselves for our next adventure and we doubled our preparation time as our service vehicle arrived.
It was eight so we headed down to McDonald's for a drive through but it took a lot of time since we ordered meals good for 11 heads. Still, we decided to eat on the road on the way to Lake Sebu instead. Everyone was filled with caffeine and protein and so off we go.
I could see evident its peaceful and bountiful side, the roadside lands had been used for farming, there were cabbages, corn plants and other greeneries along the way. The wide road was also very helpful, there was no traffic at all compared to that in Cebu when traveling towards its Southern and Northern parts. The difference is quite evident and at some point, I thought it would be really nice to live in this kind of community.
Lake Seloton's Sunrise Garden Lake Resort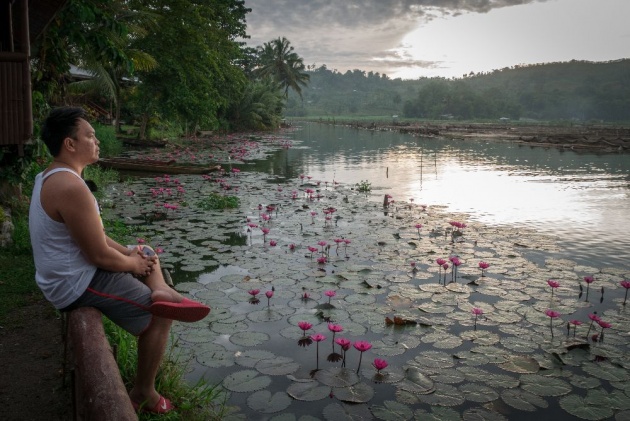 Image credits: Jean Beltran uploaded via bitLanders
Our head point destination was the Sunrise Garden Lake Resort, this is the sole resort which offers accommodation at the edge of Lake Seloton, the second of the three lake sets of Lake Sebu municipality.
It is important to note that Lake Sebu is a municipality name which was derived from its biggest lake, Lake Sebu while it also has two other lakes in it, Lake Seloton and Lake Lahit. Don't worry if that confuses you, I was also confused before really reaching there and was told by our skylab driver.
We reached the resort at an early hour, at quarter to ten and we requested for early check in which they allowed since there was no guest in the said reserved room. It was great that the rain was not too harsh as we had kids along with us.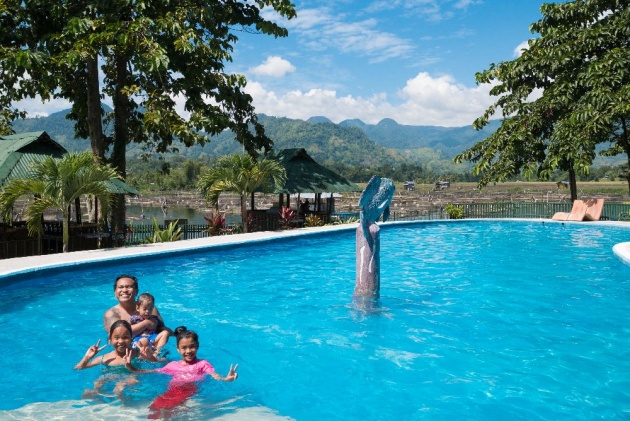 Image credits: Jean Beltran uploaded via bitLanders
As we were already perfectly situated, I went for a swim at their pool together with the three kids, the rest of the adults were chicken of the coldness of the pool water, only the kids and I braved the bad weather.
However, the sun started to shine, we then thought of pursuing Lake Sebu's 7 Waterfalls which was just a few minutes away from the resort. The staffs arranged Skylab drivers to fetch us and show us the tourist spots along the municipality. It was at that time that I realized there are so many other spots that can be explored within this town.
Unlike other tourist spots which we had been to, this town is just cool, not many people around but there are still visitors along the way.
Lunch at Punta Isla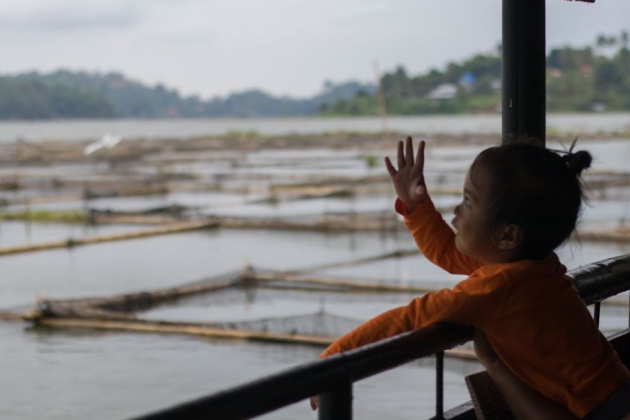 Image credits: Jean Beltran uploaded via bitLanders
Our first destination was at Punta Isla where we had lunch at their floating restaurant. I will create a separate blog about this because it requires a lot of talking and detailing but what I couldn't forget was the special number showcasing the native instruments and local dances performed by pure T'boli individuals while we wait for our orders.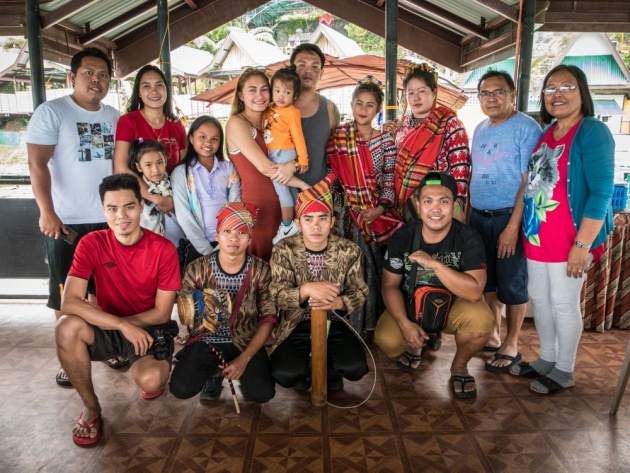 Image credits: Jean Beltran uploaded via bitLanders
The view of Lake Sebu was also great, it is wide and full of Tilapia fishes, even birds had a feast here. They got in place floating restaurant as well as one which takes guests around the entire lake. But while this is the biggest lake, it isn't that deep compared to that of Seloton.
T'boli Museum
When we were asked which places we'd like to visit, we decided to combine a Lake Sebu experience, T'boli culture and nature treat at the 7 Waterfalls. It's already almost two in the afternoon when we were done with lunch so we headed directly to the T'boli Museum.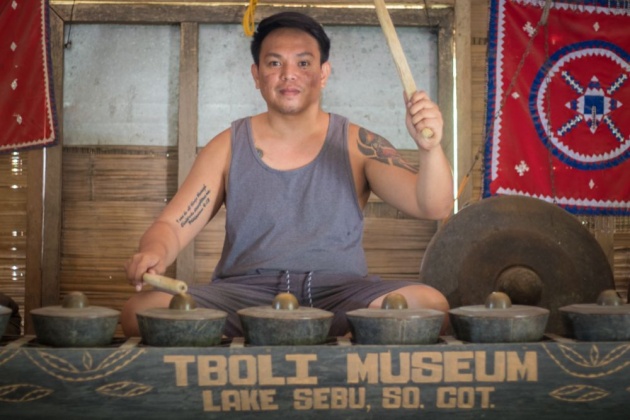 Image credits: Jean Beltran uploaded via bitLanders
I was expecting a huge area but this was actually just a small hut with artifacts and instrumental items used by the first few T'boli locals. They have accessories, antiques, gongs, T'boli costumes, artifacts and some of their industrial machinery.
Its a simple place with some local T'boli kids surrounding the building, I missed taking a photo of these kids as we were already running out of time going towards the 7 Waterfalls and they have a time limit.
Seven Waterfalls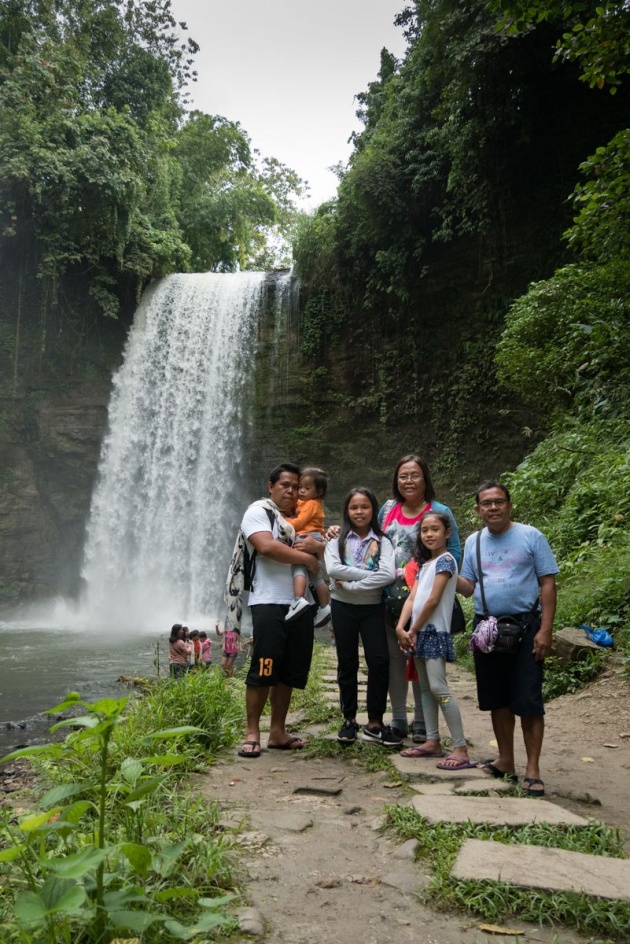 Image credits: Jean Beltran uploaded via bitLanders
One of the places to really look forward to when visiting Lake Sebu is the seven waterfalls. Its a spot with seven waterfalls in it and since only two of these can be accessed, they made a zip line which allows the individual to see the waterfalls from above while moving from point A to point B of the waterfalls.
There are two zip lines from the first waterfalls and then another one going to the second waterfalls and they charge at a very affordable price. They also offer a photo shoot while on the zip line with the waterfalls in the background plus they got action cameras for rent too!
Video credits: Jean Beltran uploaded via bitLanders
It was an exhilarating experience and I want to go take the zip line again after that less than a minute ride. The waterfalls were beautiful from above, I wish they can be accessed too in the future but I was already okay with seeing them from a distance. The only issue was that it started pouring while we were waiting for our turn on the way to the second waterfalls.
Anyway, it was a great experience, it was my second zip line, first was in the Lava front of Mount Mayon. Zip lines can be liberating in fact! I love the feeling of being able to see things from above.
Boodle Fight Dinner at Sunrise Garden Lake Resort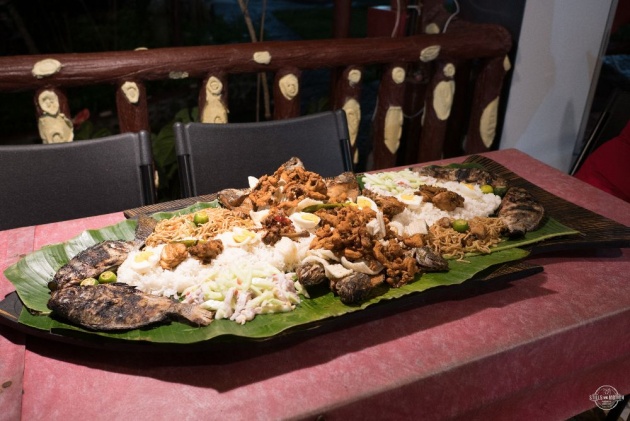 Image credits: Jean Beltran uploaded via bitLanders
Prior to this trip, I had already arranged that the resort prepares a boodle fight dinner for the family. They have one which is good for 8-10 heads. I originally planned on having it next to the lake but because of the rain, we ended up at the at their resto bar instead.
The viands available were mostly made of Tilapia fishes, but there was soup and drinks included! Of course, the first thing to ran out was rice, but the service was fast enough to add extra rice to the table.
Here's a video of our boodle fight moments, don't be judgemental guys!
Video credits: Jean Beltran via bitLanders
The night ended with a live band singing session hosted by the resort. There were several guests who came out of their rooms and joined the fun! The one-man band with his own acoustic guitar was very entertaining and cool, he sang a lot of songs and even made rapport with the audience!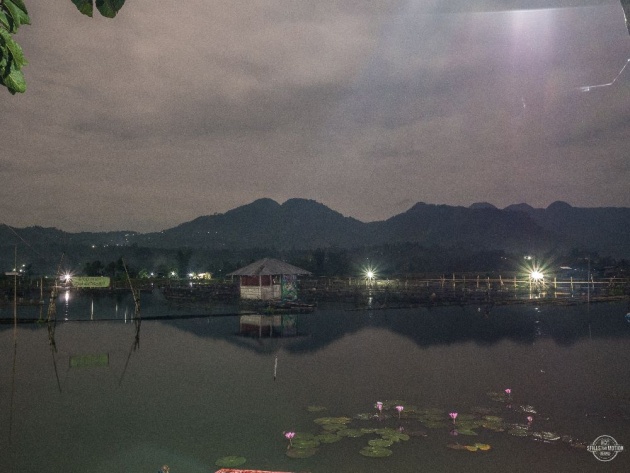 Image credits: Jean Beltran uploaded via bitLanders
While my brothers stayed up to listen to the songs played by the lone singer, I, on the other hand, had spent the rest of my night taking long exposure shots of the resort and the Lake Seloton. That ended our second day trip in Mindanao.
______________________________________________________________________________________________
This blog entry was written and published by Jean Beltran-Figues for bitlanders.com.
Join me, click here to sign up and claim your $1.
Let's talk about cryptocurries: altcoinstalks
Are you a traveler? Book your next hotel through Airbnb and claim your ₱1,600: jeanf3125