This week was very good and the team was in normal conditions so training of club regularly continued inside playground of Kabul University although there was seriously raining. And all the players were happy about it. In addition to soccer practice, players can practice body building and Ping Pang. At the end of their training, as well as they can take shower with hot and cold water.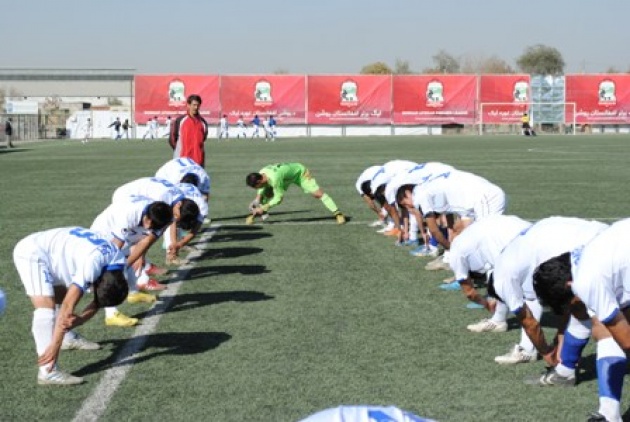 This week our national Team players returned from travel to the country and resumed their exercises with their football players. They had ( football team ) accompanied in Challenge cap tournament in Laos. So the Afghanistan national football team has two wins and a draw as the first team to qualify for the group stages of the next tournament Cap Challenge. This success led the national football team of Afghanistan could climbed to 48 steps and in the first place reached 21 position in Asia and in South Asia , and in worldwide obtained to 141 position. That's a great record for our beloved country Afghanistan.
In this week we record video clip from training and exercising of our Football Team, that this condition was provided by Miss Roya " Mahboob" representative of Film Annex Company . ,so it is notable we thank her and Film Annex Company.
Also since long times we had plan and working on making of Esteglal women's soccer Team, today our plan was implemented. This women's soccer Team began their training and exercises program at Kabul University, Gymnasium.
And we are hopeful by cooperation of our friends and sponsor FilmAnnex to achieve more success with Independence women's soccer team to achieve.
By : Ibrahim Mahboob