I've decided that every week, I will try to post some of my Post-it Note sketches that I draw of cute creatures and animals that I like drawing for fun. Although, this week and probably next week, I want to post Post-it Note sketches that I've had drawn by other artists.
Through my travels around the world to various film festivals and comic book conventions I meet a lot of other animators and artists. As a little souvenir of our meeting, I ask them to draw me a little something on a Post-it Note. I really enjoy seeing how other artists tackle the medium of the Post-it Note sketch when I hand them a pad of blank 4x6 Post-it Notes and a black pen.
Here's some of the drawings created by a few of the artists and animation filmmakers that I've met over the years. Some are by artist friends while others are by animation legends, like animation director, Ralph Bashki who made the cult classic Wizards and the original animated Lord of the Rings and The Hobbit movies.
Enjoy this cornucopia of styles and little antidotes on how I acquired the drawings!
Please subscribe for updates on new blog posts and video uploads! Thanks!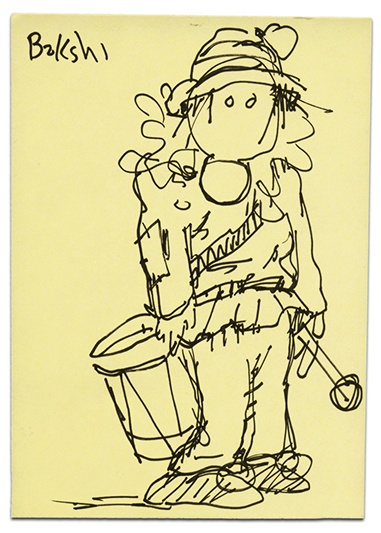 (Ralph Bashki - 2013 - Legendary Animation Director and Producer. I donated to Ralph's Kickstarter Campaign for his new film, The Last Days of Coney Island, and as a reward I was sent this sketch in the mail)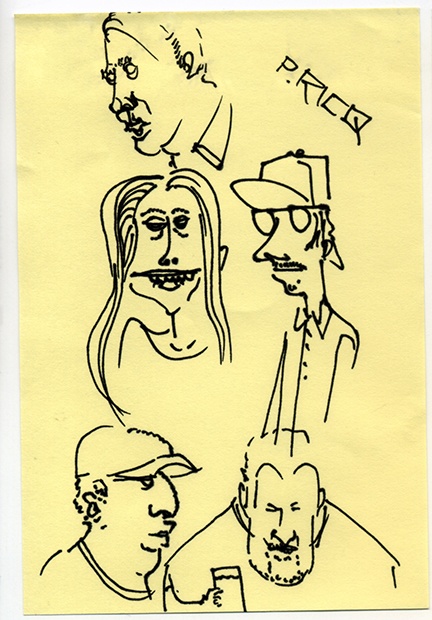 (Peter Ricq - 2013 - Artist and Creator of League of Super Evil and Oh No! It's an Alien Invasion. Peter and I have had some interesting adventures over the years. These are sketches of animation friends sitting around a table in a pub drinking beer during the Ottawa Int'l Animation Festival)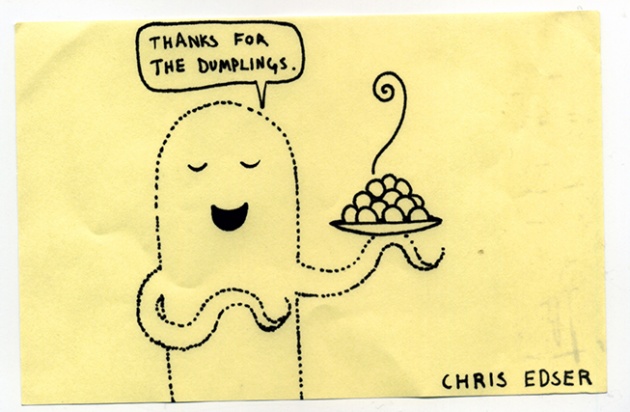 (Chris Edser - 2013 - Illustrator and Music Video Director for The Beards. Chris drew this for me as a thank you for buying him dinner at a famous Chinese dumpling house called Camy Shanghai Dumpling in Melbourne, Australia during the Melbourne Int'l Animation Festival)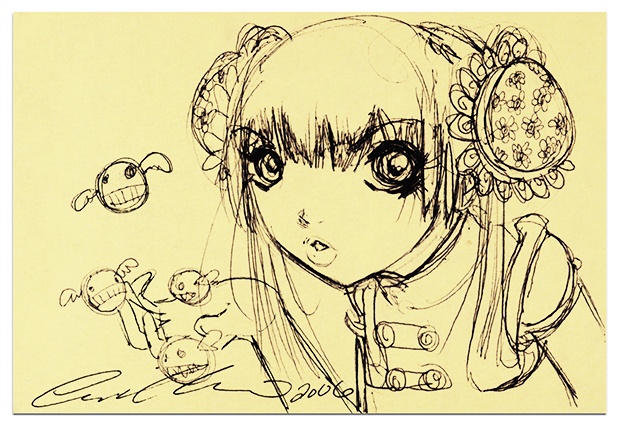 (Camilla d'Errico - 2006 - Painter and Manga Artist. Camilla and I met at an anime convention in Vancouver. I gave her a DVD of my film, "What Are You Anyways?" and she gave me this sketch. She's now a really renowned Manga artist and it's cool to have an original piece by her)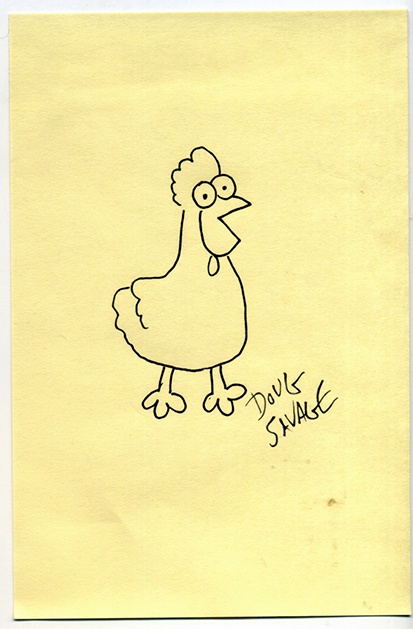 (Doug Savage - 2013 - Comic Book Artist and Creator of Savage Chickens. Doug and I met at the Vancouver Comic Arts Festival in Vancouver. Some how the only two guys who drew on Post-it Notes had tables right next to each other. Doug's a great guy and makes hilarious comics on Post-it Notes...check them out online!)