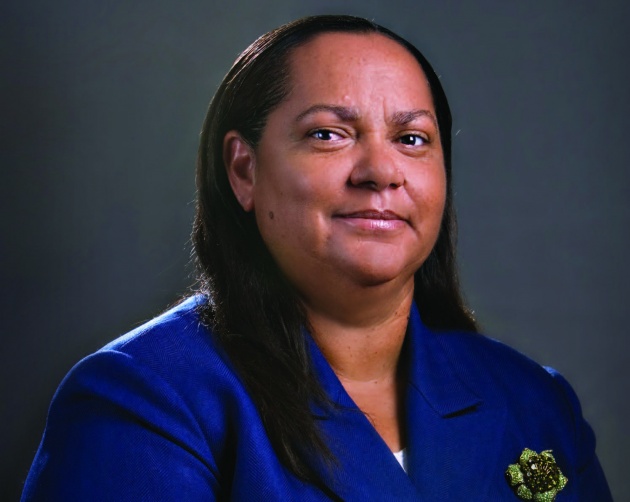 KINGSTON, Jamaica (AP) - The Britain-appointed governor of the Cayman Islands named Julianna O'Connor-Connolly as the Caribbean territory's new premier on Wednesday, a day after the former leader was removed by a parliamentary vote over his arrest on suspicion of misconduct.
Gov. Duncan Taylor said O'Connor-Connolly was supported by a majority of governing party lawmakers and he was satisfied she could form a "stable, functioning government."
She was deputy premier under Premier McKeeva Bush, who was removed from office Tuesday in a parliamentary vote a week after his arrest on suspicion of theft related to misuse of a government credit card and breach of trust, abuse of office and conflict of interest. He has not been charged and insists he has done nothing wrong.
O'Connor-Connolly joined in the 11-3 no-confidence vote that ended Bush's role as head of government in the famed Caribbean tax haven, which is the world's sixth largest financial center. The parliamentary bloc that ousted Bush during an emergency session was made up of ruling party, opposition and independent legislators.
O'Connor-Connolly, who worked as a lawyer before entering politics, was House speaker from 2001 to 2003 and has represented the islands of Cayman Brac and Little Cayman in the Legislative Assembly since 1996. A year later, she became the British territory's first female minister when she was picked to fill a vacancy on the executive council of the ministry of community affairs, sports, women, youth and culture.
She and four other elected members of the governing United Democratic Party said lawmakers will work together to ensure there is a functioning government and legislature. "We need united and mature leadership at this time," their statement said.
Parliamentary elections are scheduled for May, so her administration will be in place for only a few months. She will lead a minority government since the United Democratic Party splintered during the debate over Bush, with five of its nine legislators voting for the no-confidence motion, three voting against and Bush abstaining.
Besides being head of government, O'Connor-Connolly will also be minister of finance, district administration, works, lands and agriculture, according to the governor's office.
Under Cayman's constitution, the governor had to first consult with the ousted premier to hear suggestions about how the next government should proceed. Taylor said Bush advised him in writing to dissolve the 15-member Legislative Assembly and call early elections.
There is no love lost between the governor and Bush. During a visit to Jamaica last week, Bush told reporters that Taylor was his "enemy" and said the police investigation was orchestrated by a "jealous" Taylor and other political foes.
Bush was elected premier in May 2009 and is the territory's longest-serving politician, having first been elected in 1984.
Chris Duggan, president of the Cayman Islands' Chamber of Commerce, said the ouster of Bush and the quick appointment of O'Connor-Connolly as leader brought "stability and order to what has been a very difficult and tumultuous time" in the British territory.