HEY THERE! My name is John Tancredi I wanted to take a quick moment to introduce myself to to you all here on Film Annex so here are the quick facts:
I am a Visual Media Arts student at Emerson College
I will be covering the Tribeca Film Festival here on Film Annex
I grew up in New Jersey (which you might see me make fun of a lot)
I have a deep passionate hatred of laugh tracks
I love Sci-Fi especially Doctor Who and Orphan Black
I plan to cover and review the shows I watch and love especially Orphan Black Season 2 when that begins
I want to make a career in comedy
I should really stop starting all of these with "I"
I can never take any of my own advice
I consider Sarah Silverman to be my greatest comedic influence
I am obsessed with anything by Joss Whedon
I also love video games and I grew up on Pokemon (which is still my favorite franchise)
I am followed by Ming-Na Wen on Twitter so you should too @ThatTallGuyJohn (click to go to my twitter)

I can't wait to begin posting on here and it is all coming really soon so make sure to subscribe to my Film Annex page, subscribe to my YouTube channel, follow me on twitter, tumblr, and instagram to make sure you don't miss a thing.
To hold you over until I begin posting enjoy this picture of Nicolas Cage as Princess Leia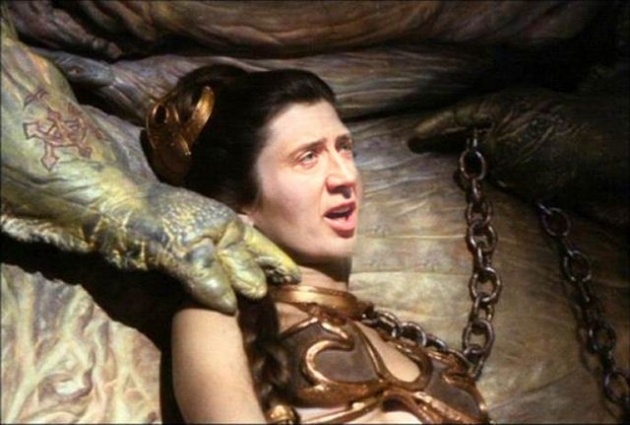 NOTE: The films at Tribeca that I will be mainly covering are Joss Whedon's "In Your Eyes" and the crowd-funded "Intramural"