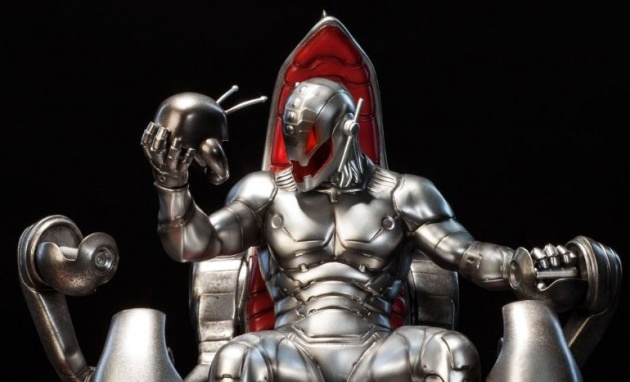 Plot details from recent Marvel films inside!!
Superhero films are for me the most enjoyable genre of films around at the moment even though they may not have the greatest visuals or not the best of stories they really keep me gripped and entertained. With Avengers Assemble as one of my favourite in the genre I thought I would see what we might expect to happen in the upcoming Avengers Age of Ultron.
Firstly let's start with everyone's favourite genius, billionaire, playboy philanthropist. After the events of Iron Man 3, Tony looks to have partially released himself from being Iron Man with all his suits destroyed and now without his portable power source in his chest it seems that he may not play as much of a role as a superhero and more in his consultancy role for S.H.I.E.L.D. However with the Ant-Man film coming out after this new Avengers Ultron will have a different origin story. Which leads me to believe that Mr Stark may become Ultrons creator with as much free time as he has it could be a possibility to be a corrupted version of J.A.R.V.I.S who he might tinker with as we know he has the power to control multiple suits all at once so it isn't far off that he could fully become self-aware inside one suit.
Now to the thunder god and with Thor the Dark World yet to come out it is hard to judge what might happen with him. The same goes for Captain America with his film to come out next year so I will update you on my thoughts after each film comes out.
The one disappointment I found with Avengers Assemble was the Incredible Hulk area of Bruce being able to turn into the Hulk at will. This provides them with a near unstoppable monster they can control at will. This means that I don't think he will play as much of a role in this film or he may end up captured by Ultron as with the Hulk to come around at will just provides them with too much of a powerful weapon at their disposal.
Then we have the two new characters coming into the team, Scarlet Witch and Quicksilver. I do not know much about these characters but can see them playing a larger part in the film than Blackwidow and Hawkeye as they were widely regarded as unnecessary characters added in to have more big names in the film in my opinion.
Overall I am incredibly excited to hear more news about this film as it comes out. Especially as Ultron getting a new back-story and whether that will fully work.