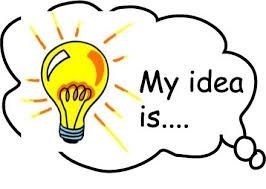 It had been more than three months since i registered and became active with bitlanders.com. From that time on there good points and some problems that i had encountered with bitlanders.com. With that said i would like to share some ideas of changes with bitlanders.com. I am sure all of the members would like to say something , so if you have an idea, what ever your problems with bitlanders.com or anything with regards to blog, micro blogs, galleries, videor or movies , buttons , menus and your page . I am sure you got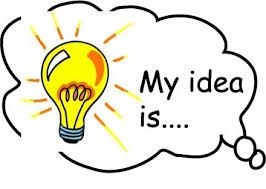 something to say but your not telling your fellow members or the admin , i know they are watching do say so. I would start it and with your comments , do write and follow what you want to say..I hope you love your members to imrpove as well as bitlanders.com ;
WHAT CHANGES FOR BETTERMENT DO I LIKE TO HAPPEN ON BITLANDERS.COM;
1. I feel it good to see the revenues keep on increasing though i had some minimal activities of inviting members to buzz, comment and share my works but having new works keeps buzz score more. What i hate is buzz scores going down, there must be a guide on how to maintain the buzz scores.
2. On my page i often see some reminders on the right side about task on like any movie, liked any post and invite friends. My problem with this was that , i still dont know where i could link to any movies ? I find movies are old ones so i do prepare to do my own videos rather than look for old movies? Its hard to convince friends to join bitlanders.com when your own account does not raise much value?
- I would like to see buttons on the right side of my page to link to any movies , though i am not pond of old movies
- Liking a post from other members is good and i always do that when fellow members also buzz or like my post , so its only time when to like other post. The problem with liking or buzzing other post is that "liking , buzzzing other members post would put your own post downwards and if you like or buzz a lot , you wont see your new anymore . I would suggesst that a list of my works be listed on the right side of the my page , so whenever i like other post i can still my post on the right side listed.
- I dont see any reason why there are two set of buttons on the top right side and the lower side of the top head cover where you can click on blogs, micro blogs, galleries and videos
3. There should be a help button and if not probably a forum to thresh out some problems encountered with the site. And an active online staff should always be ready to help.
4. I had been asking about how do bitlanders compute buzz scores ? in detail but i dont know if there is an answer, since the algorithm is more harder to explain/
5. Not all members i think majority are not professional writers, not film makers or professional photographers so if bitlanders wants an original, professional writing or film making , there probably should have tutorials to improve the skills of members. Or bitlanders just wait for somebody to come and post good works..
Ok , these are some of what i am thinking but you members could share more of your ideas , WHAT CHANGES DO YOU LIKE TO HAPPEN ON THIS WEB SITE , buzz, comment and share your ideas ..NOW NOW NOW