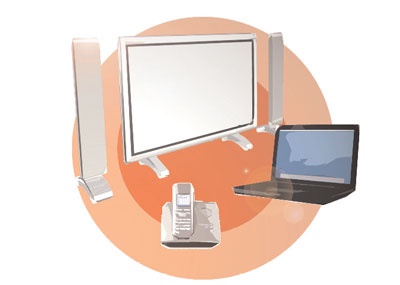 For more insights about entertainment business in China, please go to
http://www.filmannex.com/webtv/HelloHollywood
The Author Gordon Chu is the VP of Business Development at METAN Development Group. For comments/questions, email gchu@metanmedia.com.
Chinese government is looking to invest and push the convergence of television, internet, and phone – otherwise more commonly known as triple play network.
From a purely technology perspective, triple play is really a no-brainer decision for the respective industries. While each of the three industries often operates separately and with different business models, all of them have the same technological backbone. More than just a technology benefit, triple play is really a natural evolutionary convergence of television (IPTV), internet, and telephony as it adapts to how consumers consume media. Especially now with multiple platform content that can exist online, television or mobile, triple play offers the perfect one-stop shop solution for all the viewing needs.
So far, the commercial success has been a great case study in the United States. It's been having an enormous amount of success here in the States and on can theorize it will similarly have the same impact in China as well.
Moving on to China, the idea of triple play is still in its early infancy stage. For starters, it wasn't until mid-January until the Chinese government gave the official green light to allow bundled services. More importantly, we're still talking about China here and the big question comes down to a matter of will the Chinese consumer follow the same path as their US counterparts.
Truth be told, China has already dabbled in multifaceted broadband services as a test bed or a trial-run for what's to come. In fact, the Shanghai Media Group (SMG) has already over 4M subscribers to its IPTV services. Thoughts are that if IPTV (precursor to that of triple play) can work in a city such as Shanghai, the business can exist also in other markets within China.
Despite China's media industry doing everything it humanly possibly can to mitigate the risks of launching such an endeavor like triple-play (make no mistake, it is very expensive to consolidate), there are still many factors that will dictate and influence this market.
To be continued.....
For more insights about entertainment business in China, please go to
http://www.filmannex.com/webtv/HelloHollywood
Contact us-
Facebook- http://www.facebook.com/pages/Hello-Hollywood-Web-TV/218552681531901
Company website- http://metandevelopmentgroup.com/