As I promised in my previous blog (still in vain waiting for the review) "First out of the country trip" that I will be writing a separate blog to all the attractions I've been in the Lion City respectively. But since attaching of photos are limited I will split the blog into two parts and this will be the first; a little nugget of information before going to the Zoo.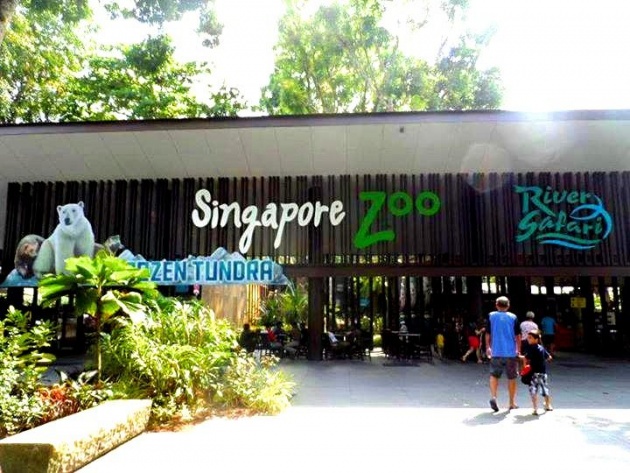 Credited to: Dimpsy
It was formerly known as the Singapore Zoological Gardens and commonly known by locals as the Mandai Zoo; but now it is named as the Singapore Zoo. The zoo began it's operation on June 27, 1973 in 80 Mandai Lake Road, Singapore with a land area of 28 hectares or 69 acres. There are 2,530 animals and 315 species. According to reports, there are 1.7 million visitors are recorded in just a year.
A zoo is a facility in which animals are housed within enclosures, displayed to the public, and in which they may also breed.
OPERATING HOURS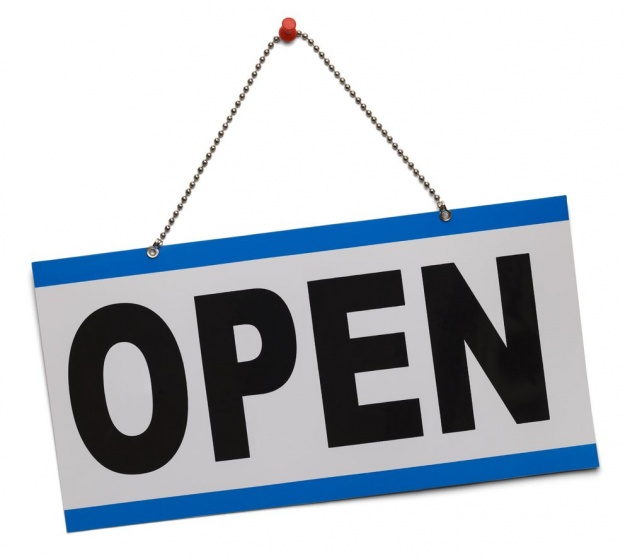 Photo Credit: sintmaartengov.org
The zoo is open daily for the whole year round but there are days that they will be closed for maintenance purposes and other business matters. Public announcement will be made by the management when days of closure happen, so make sure to visite their web site before visiting.
Opening time: 8:30am

Closing time: 6:00pm

Last Entry: 5:30pm

Source: Singapore Zoo website
HOW TO GET THERE
There are several ways to get to Singapore Zoo in a quick and convenient way. No matter where your journey from, it's easy to make your way to the zoo. Below are some of the easy ways as follows:
A.) BY PUBLIC TRANSPORTATION (MRT STATIONS)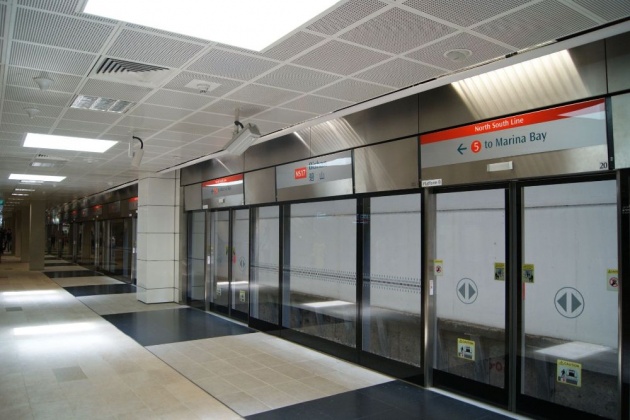 Photo Credit: Nestia
Take the train to any Nort-South MRT line stations as listed below. Once alighted, hop on to a connecting bus that will take you to the zoo.

Singapore MRT Map / Photo Credit: Wikimedia.org via singaporecitymrttourismmap.blogspot.com
Referring to the map above, there are five colors shown that represents the Mass Rapid Transit Lines that are in operation. The Red line is the North-South Line, Green is the East-West Line, Purple is the North-East Line and Orange is the Circle Line. The respective colored circles in the lines are the stations.

Connecting Bus / Photo Credit: Wikimedia Commons
Transporting in Singapore is very much accessible with the connecting bus routes handled by four bus operators. On the upper left corner of the bus in the above photo is the bus service number and the words beside the number indicates the route. Refer to the list of stations below for the availability of connecting buses.
A.1) NORTH-SOUTH LINE STATIONS
Khatib, NS14 Station
♥ connecting bus is Mandai Khatib Shuttle
♥ shuttle is available daily every 20 mins, from 8.00am to 7.20pm
♥ travel time is approximately 15 minutes depending on traffic situation.
Choa Chu Kang, NS4 Station
♥ connecting bus -- number 927
Ang Mo Kio, NS16 Station
♥ connecting bus -- number 138
Woodlands, NS9 Station
♥ connecting bus -- number 926
♥ operates only on Sundays and public holidays
Marsiling, NS8 Station
♥ connecting bus – number 926
♥ operates only on Sundays and public holidays
B.) USING THE BUS FROM THE HEARTLANDS (BEDOK, SENGKANG AND TAMPINES)
Video Credit: glitchFan2428

This is the Mandai Express that will transport you to the zoo. I was amazed with the conceptualization of the bus decorations with stuffed toy animals. It made me more excited to see the zoo.
MANDAI EXPRESS
♥ operates on weekends, school and public holidays
♥ schedule of pick-up from Bedok is at Bedok Point Shopping Centre near Bedok MRT
♥ time of pick-up is at 8:45am and 10:15am
♥ schedule of pick-up from Singapore Zoo to Bedok is at Singapore Zoo Coach Bay
♥ pick-up time is at 3:15pm and 5:15pm
C.) DIRECT BUSES FROM THE CITY
SAFARI GATE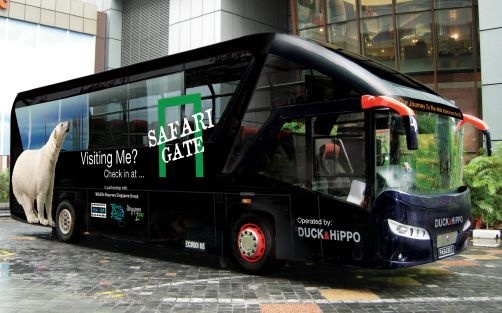 Photo Credit: asiatravelnote.com
Your journey to the wild will begin as soon as you hop on to this Safari Gate bus. It will transport you directly to Singapore Zoo but first you need to purchase your tickets at Safari Gate Suntec City (#01-330) or at Safari Gate Singapore Flyer (#01-06). Below are the pick-up locations once you already have your bus tickets.
PICK-UP LOCATIONS
From the City – Suntec City, Singapore Flyer
♥ Pick-up Time: 8:30am / 9:30am / 10:30am / 11:30am / 12:30pm / 2:00pm / 3:00pm / 4:00pm
From Singapore Zoo, drop-off locations are as follows:
♥ Orchard Hotel
♥ Marriott Hotel
♥ Mandarin Hotel
♥ Orchard Plaza
♥ Rendezvous Hotel
♥ SAM/Carlton Hotel
♥ Raffles City/Swissotel
♥ Suntec City
♥ Singapore Flyer
♥ Pick-up Time: 11:30am / 1:00pm / 2:00pm / 3:00pm / 4:00pm / 5:00pm
D.) SELF-DRIVE OR BY TAXI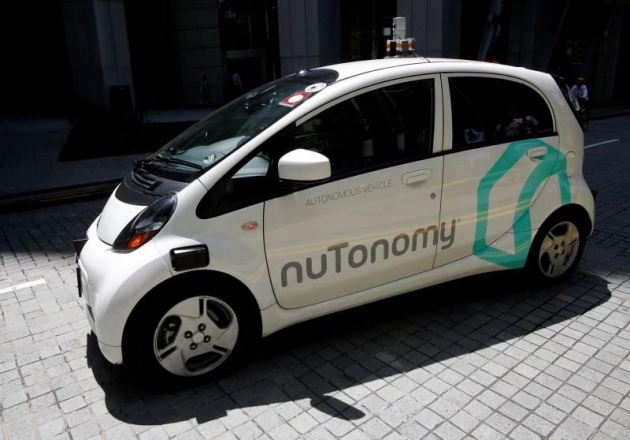 Photo Credit: Reuters
This is the first driverless taxi that hits the road in Singapore. A limited public trial on the streets of Singapore where selected locals where invited to download their app and take a ride for free in this "robo-taxi" to gain feedbacks before carrying out their launching plan by this year. In either way a robo-taxi or just a taxi both vehicles are capable of conveying you to the zoo.
TWO CONVENIENT ROUTES TO THE ZOO VIA TAXI OR SELF DRIVE
§ Via Central Expressway (CTE) from the City
♥ Take the CTE toward Seletar Expressway (SLE)
♥ Go on to SLE towards Mandai Road
♥ Take Exit 8A on SLE onto Mandai Road
♥ Turn left to Mandai Lake Road
§ Via Pan Island Expressway (PIE) from the City
♥ Take the PIE toward Bukit Timah Expressway (BKE)
♥ Go on to BKE toward Woodlands
♥ Take Exit 7 on BKE on Mandai Road
♥ Turn right to Mandai Lake Road
NOTE:

Ample parking spaces to your left as you come nearer the entrance. For motorcycle parking, it is available in the multi-storey car park. There is an electronic parking charge system using a cash card, so make sure your cash card has enough credits upon exiting the car park. No need to worry if it is insufficient, cash card top-up machine is available near the entrance sheltered car park.

There are parking coupons available for vehicles with no in-vehicle unit for cash cards. It can be purchased at the Membership/Visitor Centre at the main entrance of the Singapore Zoo at the cost of S$8.

Electronic Parking Charge System / Photo Credit: CBM
This photo is an example of an electronic parking system in Singapore. Below video is a glimpse to one of the car parks in Singapore particularly in Suntec City car park.
RENTAL SERVICES FOR GUESTS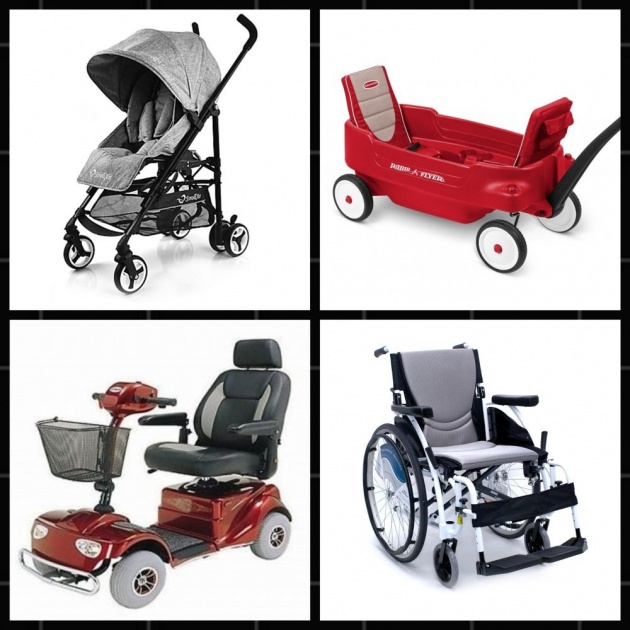 Photo Credits: electric scooter - ebay / stroller - buybuy baby / wheelchair - karmanhealthcare.com / wagon
- bargainblessings.com
If you are coming along with your little ones, elders or person with disability, the zoo provides a first-come first-serve basis rental services for strollers, wagons, electric scooters and wheelchairs for their comfort and convenience.
Rental Service Fees
(All rental fees are not refundable)
Stroller
A four or three wheeled chairlike carriage that is often collapsible usually has retractable hood, in which a small child may be wheeled while walking.
♥ rental fee is S$ 9
♥ for children 3 years old and below
♥ child shoud not surpass the maximum weight of 15kg
Wagon
Same with the stroller it's a low four-wheeled cart hauled by a long handle where the front wheel governs the direction.
♥ rental fee is S$ 15
♥ accommodate 2 children aging 6 years old and below
♥ both child should not surpass the maximum combined weight of 35kg
Electric Scooter
A plug-in electric two, three or four wheeled motorcycles and scooters vehicles that is powered by electricity through a rechargeable battery.
♥ rental fee is S$ 35
♥ Guests who exceeds 150kg, pregnant women and below 16 years old are not allowed to ride the scooter.
♥ An imposed penalty fees for damages and/or loss of scooter's key.
♥ Other terms and conditions of use are applied.
♥ Wildlife Reserves Singapore has every right to refuse rental of the scooter if guest/s do not follow rental criteria.
Wheelchair
A wheelchair is a chair that is mounted on large wheels used to aide people having difficulties in walking.
A complimentary wheelchair is available for guest with limited mobility. Just grab one at the park entrance for your loved ones so they can enjoy their visit to the zoo.
FACILITIES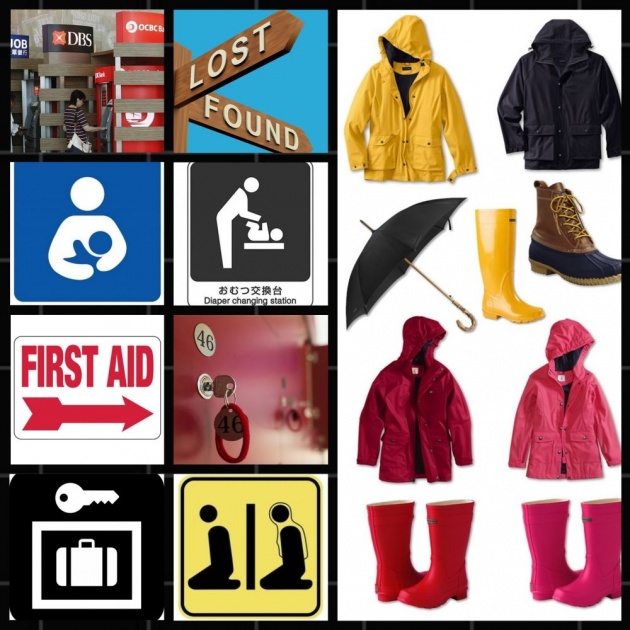 Photo Credits: Rusmin Ang (ATM) / WLR-fm (Lost & Found) / Nursing Room (Marketing Mama) / Changing Diaper Room (Monotaro) / First Aid (Emedco) / Lockers (Inside Retail Asia) - Left Luggage (Clipart Library) / Prayer Room (Pinterest) / Rain Gear (Blue Maize)
Singapore Zoo offers a wide range of services and facilities that is designed for the convenience and comfort of the visitors to make their visit more enjoyable and memorable. Here are some of the basic facilities that you might need while roaming around the zoo site.
ATM
♥ POSB ATM machines are available at the main entrance beside Mandai Mart convenience store for your cash withdrawals and other ATM services.
LOST AND FOUND
♥ For assistance, you can approach the Membership Service Centre at the Singapore Zoo.
NURSING ROOMS
♥ Available at the main entrance and one at Rainforest Kidzworld and Reptile Garden.
DIAPER CHANGING FACILITIES
♥ Use one at the zoo entrance, Pavilion by the Lake, Ah Meng Restaurant, Rainforest Kidzworld, and at the Wildlife Learning Centre.
FIRST AID
♥ Located at the main entrance and at Rainforest Kidzworld where staffs are on hand to help you out. There are also Automated External Defibrillators are also available at these locations as well as at Ah Meng Bistro.
LOCKERS
♥ For your belongings you can rent these lockers for safe keeping. For small lockers it cost S$5 for the first 3 hours and S$1 for every succeeding hour or part thereof. Large lockers cost S$10 for first 3 hours and S$2 for every succeeding hour or part thereof.
LEFT LUGGAGE
♥ For oversized luggage you can keep it at their Rental Services counter for S$10 fee for the first 2 hours and S$2 for every additional hour of part thereof.
PRAYER ROOM
♥ For assistance you can freely approach the staffs at the park's reception counter.
RAIN GEAR
♥ Ponchos and umbrellas are available for purchase at their gift shops just in case the heavens will bless you on your trip.
Poncho is a cloak made out of cloth in a rectangular or circular in shape with a hole in the center just right enough to get the head go through.
WRAP UP
Well, part one of my Singapore Zoo blog has come to its end. It's a basic knowledge and hopefully it pays after reading and knowing it because as for me it pays to read and to know and not to forget--planning before traveling. 'til the next half part of this blog.
Thank you for reading. This has been Dimpsy and this blog is written for bitlanders and leaving you this quote:
Life is full of wonders for you to wander so keep wandering.

Single Wanderess