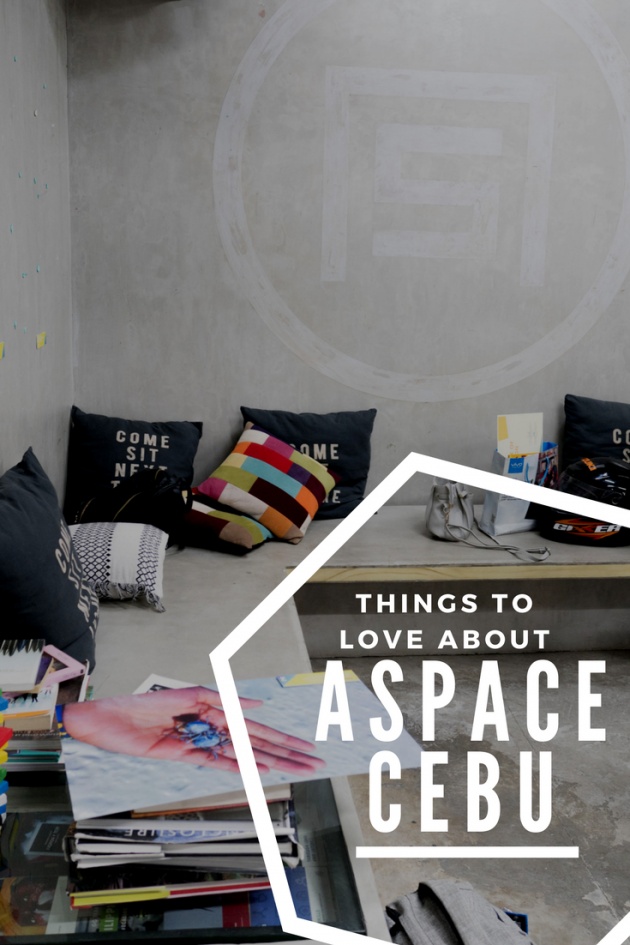 Image edited in Canva credits: Jean Beltran via bitLanders
This weekend, James (my husband) and I attended a summit with some local and online friends, acquaintances and some new individuals too! The event was for the first Cebu Steem Summit, there were speakers talking about Kryptonia, Superiorcoin, Steem and some inspirational talks regarding the right opportunity which had come to the lives of most Cebuano students. Most of these students had personally experienced the beauty of the platform and had made schooling possible without asking their parents for allowances, it is a game changer indeed. Other parts of the event were special performances, there were beatbox performance and a pole dancing one which was really breathtaking! Most importantly, an exhibit was also displayed which includes my work in the DSLR Photography category and a Travel post too.
But going back, this blog is not about the event nor what had occurred during the event. This is in fact regarding the location where we spent the summit which is ASPACECebu.
What is Aspace Cebu?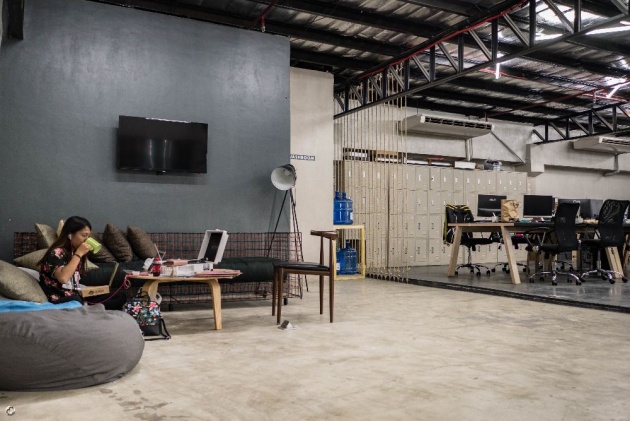 Image credits: Jean Beltran via bitLanders
In this digital age, more and more company start-ups from different parts of the world are outsourcing their businesses to those countries which have affordable rates and competitive outputs. The Philippines is part of that set of countries which can provide the needs of these business owners.
With the use of computer and a stable internet connection, a Filipino can now work for a client from the opposite side of the world, there are freelance workers, home-based individuals and a lot more of that same category who have clients of different citizenship.
Whilst working at home is fine, there are issues which arise together with that environment. There's electricity blackout, there's slow internet connection, distractions and such. Some clients would be understanding to consider these factors but there are also ones which are very particular for the sake of their productivity and of course return on investment.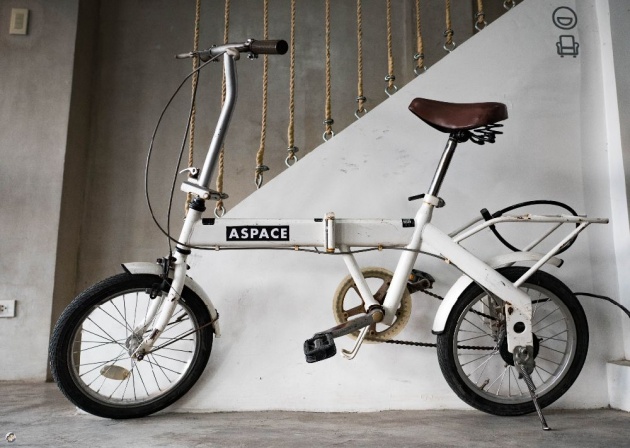 Image credits: Jean Beltran via bitLanders
So, Aspace Cebu came into the picture.
ASPACE Cebu is Cebu coworking central, leading in coworking workspace for small teams, creative professionals, and startups. - aspace-cebu
What to Love About Aspace Cebu?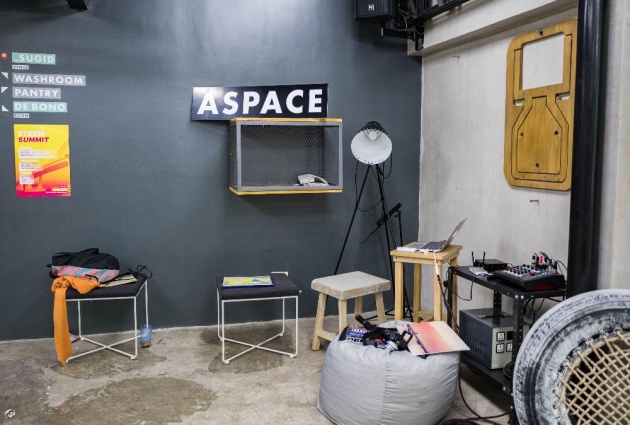 Image credits: Jean Beltran via bitLanders
Although I have a little background about this place because my freelancer friend used to check in here during her workdays and she also posts photos of her stay, I have never really visualized how this looks in person.
But before I share what were the things which I like or love about this place, here's a funny and embarrassing moment:
My husband and I as we were approaching Crossroads where ASPACE Cebu is located, I asked the security guard on duty as to where As-pa-se is. That was really an embarrassing thing as I read it as As-pa-se even before! I just realized that it should be read as A-Space! Thank goodness there were no other people around who could have heard me screaming As-Pa-Se!
Going back, there's so much to love about here and I bet most freelancers would be glad to come over and spend their entire day working freely!
1. Boutique-y design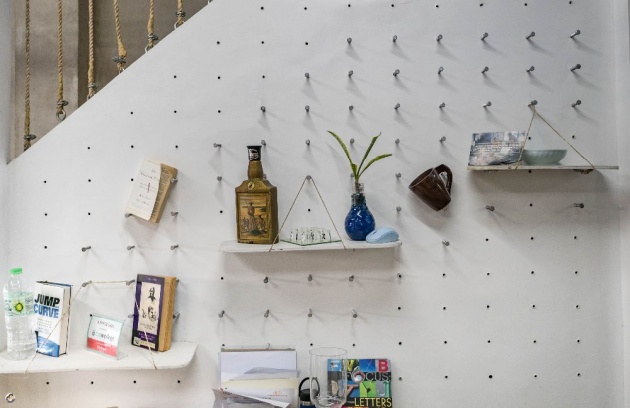 Image credits: Jean Beltran via bitLanders
Why do most students love to go to Starbucks or any other coffee shops to study? There's a debate on this subject because some cafes have a noisy environment and when we say study, that should mean a solemn place to concentrate on the matter. But still, students prefer to be at coffee shops.
For me, aside from the fact that there are coffee and friends, the ambiance has something to do with this decision making. I would also love to be at a place where there's a clean area, boutique-y kind of feels and instagrammable corners!
These can be found in ASPACECebu! With a minimalistic design, anyone working here can find their perfect corner to work, find cute and artsy spots to be a backdrop of their coffees, tea or snacks. I had fun taking photos of these corners while in ASPACE Cebu that day. I actually thought I should have explored more most especially the upper ground area.
2. CCTV / High-Speed Fiber Internet Connection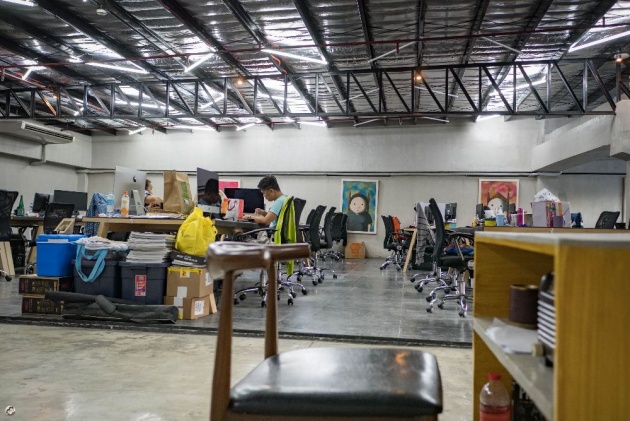 Image credits: Jean Beltran via bitLanders
A venture like ASPACE won't become a well-known space for work, event, and meetup if they don't provide a fast internet connectivity. This is just the main purpose of occupying here because from eight in the morning until eight in the evening, a start-up business, a freelancer or whoever is in the location can definitely perform and do their given tasks because of the close to perfect internet access.
I personally had used their internet connection and I can vouch for its good speed. Although I wasn't able to take a speed test, I know for sure they got great web service.
Also, security is surely provided, with CCTV cameras and a security guard at the entrance, the freelancers, guests, and visitors will without a doubt feel safe and sound while working.
3. Unlimited Drinks at the Pantry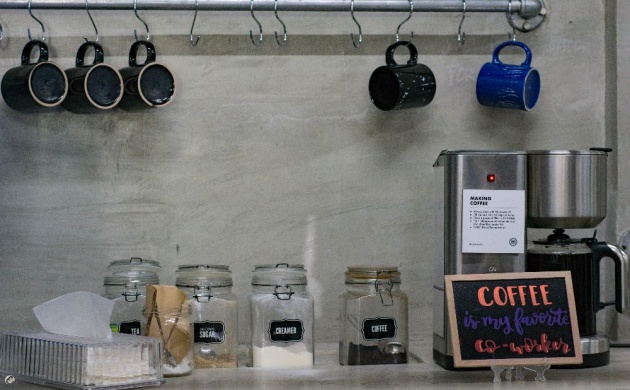 Image credits: Jean Beltran via bitLanders
A free-flowing coffee and tea are available in the pantry! This is one of the advantages of working here! Instead of buying expensive coffee brands at a coffee shop and spending hundreds of bucks for that glass, why not spend it here for an unlimited brewed coffee or tea, your choice!
I am not into brewed coffee because I feel like I need to add sugar and creamer and I am avoiding that for now, so I took green tea instead. My husband, James has been into tea as well because of my influence, so we had tea the entire afternoon.
Tea is good for the body, it also helps digestion and weight loss!
4. Private Meeting Areas Provided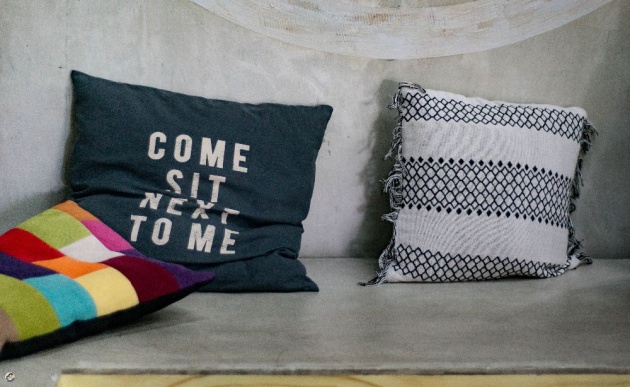 Image credits: Jean Beltran via bitLanders
DE BONO Room, FRANCO Room, that's how they refer their meeting spaces. I super love the random letters on their glass walls which I failed to give justice while I was next to that meeting area.
The meeting area can accommodate around 6-8 persons for the De Bono Room while Franco can accommodate 10-12 persons.
The ambiance, lighting, and space make it a great place to share ideas, build connections, learn to make new innovations and just chill together with the team!
5. Cool Chairs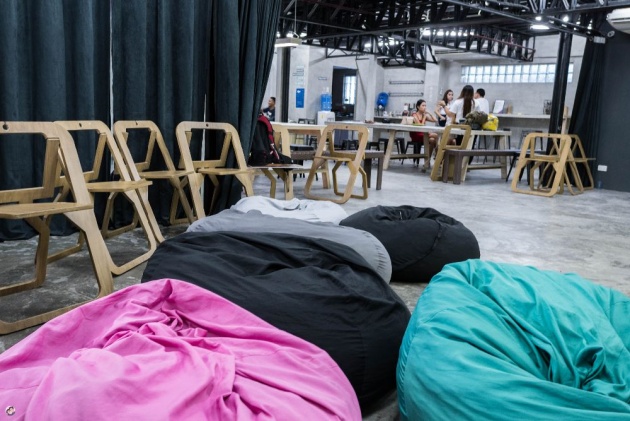 Image credits: Jean Beltran via bitLanders
I love bean bags and if you are like me, you'll appreciate the bean bags just randomly distributed at the _Sugid screening room. The bean bags were multicolored too which makes it more lively.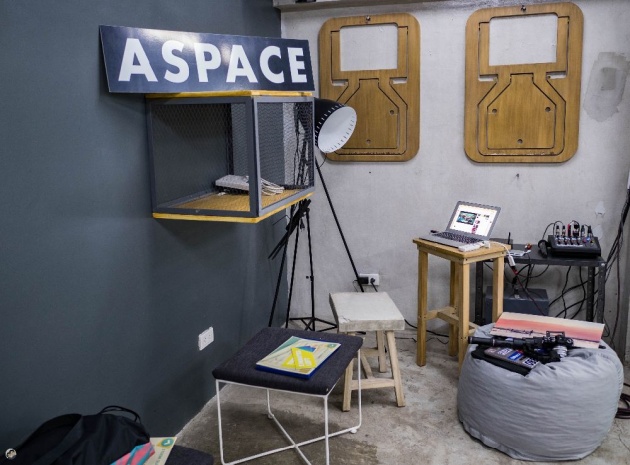 Image credits: Jean Beltran via bitLanders
And my most favorite, the unique chairs! I later found out that these are called "Desile Folding Chair" which was designed by Christian Desile. What's so amazing about this type of chair is that it's just an inch thick when closed and can be hung to a wall for decoration, ASPACE got a natural bamboo finish which made the room even more minimalistic!
Bonus: Parking Space and Smoking Area
Yes, those who are smokers got a space here too as they provide a smoking area which won't disturb all the other heads working here too!
Parking is such a challenging thing nowadays here in Cebu, good thing ASPACE Cebu made this very easy for all guests and the constant customers or freelancers.
Here are sample events at ASPACE:
Loop - 42 (Acoustic), an acoustic show with Cebuano singers. Video credits: Boknoy Buhisan via YouTube
This is titled Lunes Lunes sa ASPACE Cebu. Video credits: Binisaya via YouTube
That's it for today, I am glad that I got to join the event and experience how's the ASPACE Cebu vibe and feel. Learn more and perhaps you can also book a space with them! Check their site here: aspace-cebu
This blog entry was written and published by Jean Beltran-Figues for bitlanders.com.