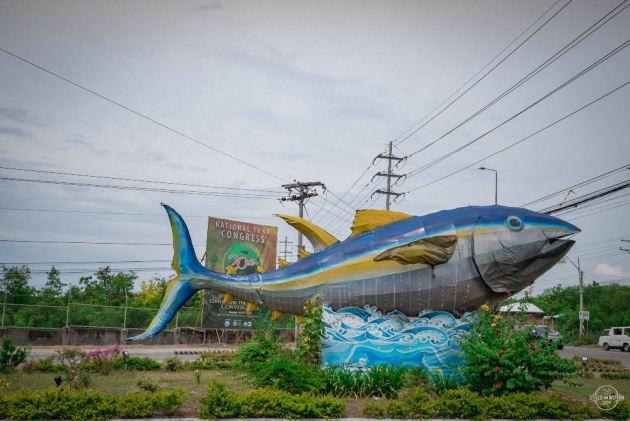 Image credits: Jean Beltran uploaded via bitLanders
And just like that, August had drifted too fast away! It's already September once this blog is reviewed but it is 31st of August while I was writing this so it's a great feeling to be saying goodbye to a month which has given me relief and enjoyment. Relief in a sense that it has been two months after my operation anniversary and enjoyment because I was able to travel together with the family and everything went well.
Speaking of the family travel, I am here again to continue with what commenced during our three nights four days trip to Mindanao specifically in General Santos, South Cotabato and Koronadal City, oh, and Polomolok too! Oh, am so pumped right now to talk about our first destination - General Santos City Fish Port Complex!
Welcome to General Santos City Fish Port Complex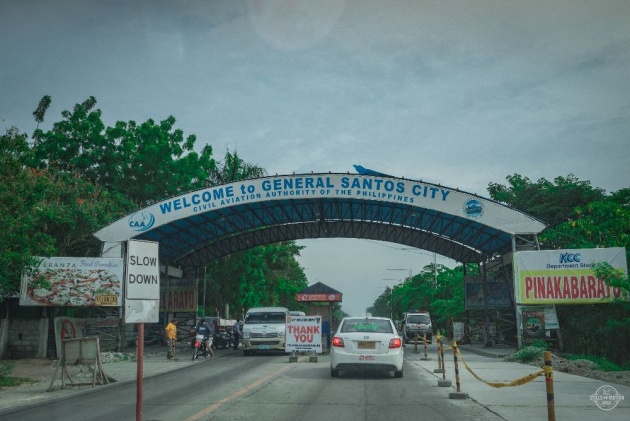 Image credits: Jean Beltran uploaded via bitLanders
Filled with vehicles both for land and sea, the numerous people chants and vehicle noise made me felt like I was at our local wet market back in Bohol. The familiar smell which reminded me of my late grandfather who was a fisherman himself came flashing into my mind as I hopped out of the taxi which sent us to General Santos City Fish Port Complex.
We came from the General Santos City Airport which was around 15 minutes drive away from the port complex via a cab because my brother in law was late in fetching us up. That, however, didn't stop us from moving on to our main agenda, to see huge tunas!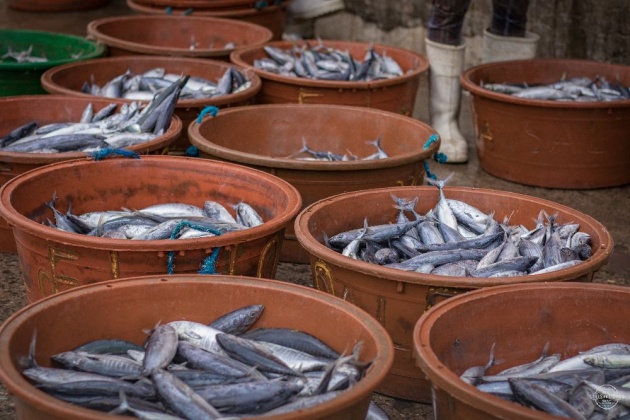 Image credits: Jean Beltran uploaded via bitLanders
General Santos City Fish Port Complex is quite a long name but its name just suits well with what this complex is all about. General Santos City is dubbed as the Philippines' Tuna Capital, but more likely to be referred as Gensan, and Manny Pacquiao's home province. Yes, if someone talks about General Santos City, somehow at some point, I can see Manny Pacquaio in his boxing gloves with a sweaty and serious face ready to give a job to his opponent in a boxing ring. Indeed this man had given so much pride to this city and province overall that I also thought of availing his Manny Pacquiao or PacmanTour but since we only got a short time in the city, we better thought of going somewhere more wallet-friendly.
What to See at General Santos City Fish Port Complex?
With our two hours stay within the port complex, I have seen quite enough action. There were so many things going on here and there but we missed our ultimate goal, however, it wasn't that unlucky after all as we found a 34 kilos local tuna!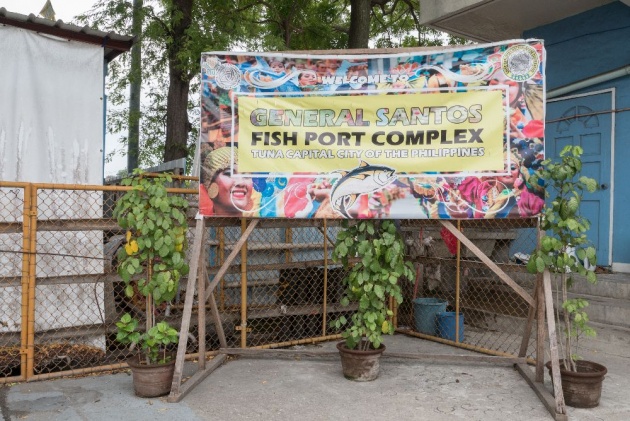 Image credits: Jean Beltran uploaded via bitLanders
But before I expand on that one, let me remind you that anyone who wants to come here has to wear boots, its definitely required and short pants are not allowed unless you got something underneath it like leggings. I had researched about it and was able to advise my family members to bring their own socks just to be sure not to get any contamination from wearing the boots.
There are also boots for rent inside the complex for Php 35, it can be used for the entire day. All of their boots are also properly sanitized so it was great to know that, in fact, we also saw their sanitizing elements outside the room where we rented them.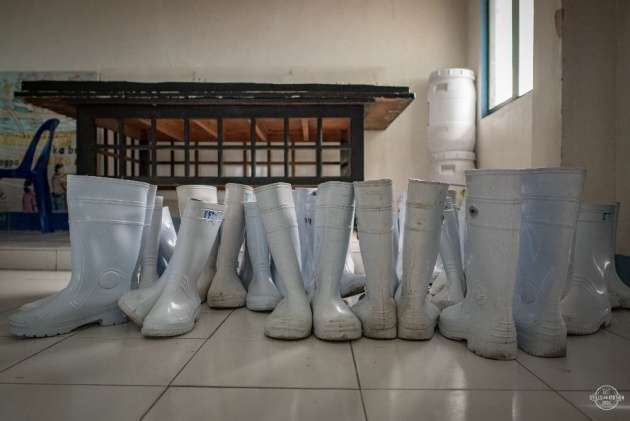 Image credits: Jean Beltran uploaded via bitLanders
Going back, here are the things in action that we saw while in the port complex. Note that this is a huge area thus we only roamed around a few sections but these are just the common sighting.
1. Friendly Workers
This huge complex employs about 8,000 workers! Most if not all of them are super friendly, they wear that genuine smile and utmost welcoming spirit to every visitor, especially to co-Filipinos which is why I am putting this on my number one list.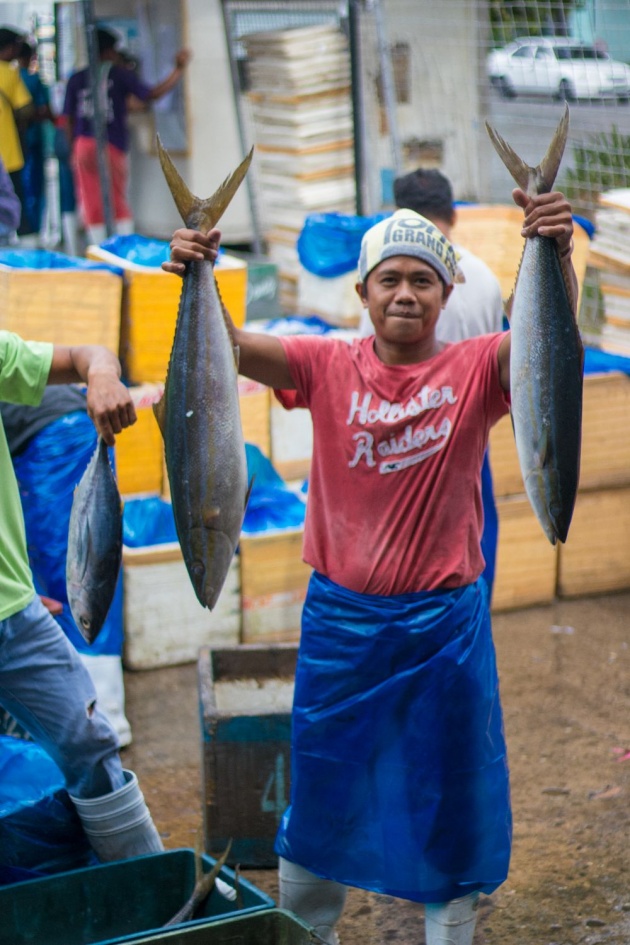 Image credits: Jean Beltran uploaded via bitLanders
It was almost nine in the morning when we arrived, obviously, as per the person whom we rented the boots, there's a huge chance that we won't be able to see any gigantic tuna but still, we kept being positive that we will see one.
Right before we reached the sea vessel boats, a group of workers accommodated us telling that most tunas had been either packed for export or sent out to some tuna canning plantations within the city. They were a little sad to tell us that we should have come earlier. With a heavy heart, we thanked them but before leaving that part to move on to the wet marketplace, another worker who was pushing on a wooden cart called our attention, he had a tuna on his cart, it was a joy to see one that big.
Video credits: Jean Beltran via bitLanders
All of us were totally thankful that these workers did their best to accommodate us and it was already fine with us to see a 34-kilogram tuna!
2. Different Types of Tuna
If you aren't aware just yet, General Santos City is one of the biggest export provider of tuna to Japan, the United States and the rest of Asia. Tuna are saltwater fish which has 15 species, here in this part of the country, Yellowfin, Longtail, Bullet and Skipjack tunas are the most common.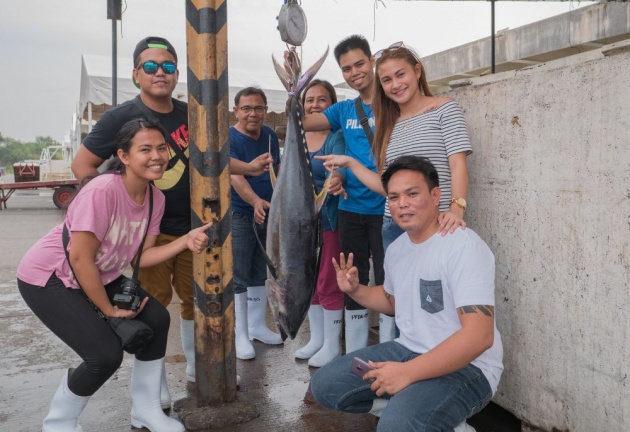 Image credits: Jean Beltran uploaded via bitLanders
Every morning, as fishermen start docking into the port, they also begin unloading heavy box containers of tuna. Most of them have been freshly caught while some are already iced to keep its freshness while fishermen stay in their boats for days, some would even stay for a month.
Life of a tuna fisherman isn't easy, most especially these days when the number of tuna catch start to become scarce due to several reasons. It is indeed a blessing when they catch one. Once they reach the port, the meat of the fish is tested right away to identify if this is for export or for the local market. A stevedore or longshoreman carries each fish on his shoulder, most of the time these fishes are bigger than the carrier, then being weighed.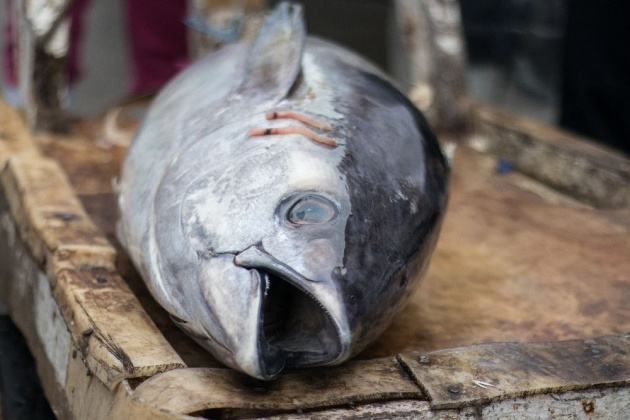 Image credits: Jean Beltran uploaded via bitLanders
To test the quality of the fish, a Sashibo or a long steel instrument is plunged into the fish, just right above its pectoral fin. The extracted meat will then be used to judge if this is for export or if it stays within the local market. Value price will obviously matter.
General Santos City Fish Port Complex also had been recognized by the Guinness World Records for the largest fish display consisting of 25,594.49 kilograms of Yellowfin tuna on September 11, 2014.
3. Vessels, Boats, Ships, and Marketing of Marine Products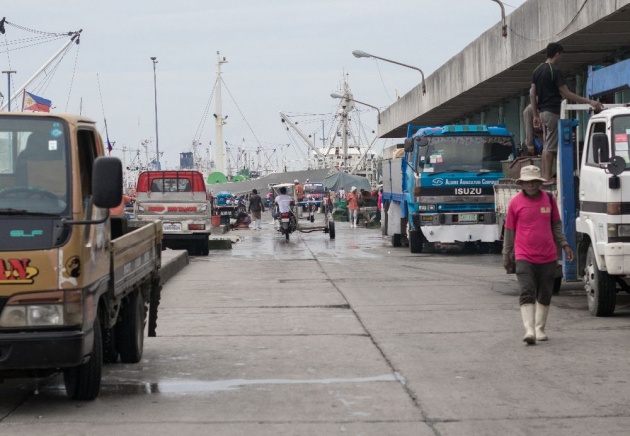 Image credits: Jean Beltran uploaded via bitLanders
Because this is a fish port, it is evident that you'll also find numerous fishing vessels, of different sizes and colors. Being in the port, everywhere you look, the fishing boats are all over the place. Some of them are just docking, some may perhaps be waiting for fishermen to board while some are just chilling.
But the action can be found at those boats which are just starting to unload their caught fishes other than tuna. These are also being sent to the wet market where these will be sent out to different parts of the country.
Video credits: Jean Beltran via bitLanders
Other marine products we found inside were squids, octopus, shells, different types of fishes, they were all in buckets and huge basins. Others are also dried ones like tuna meat and tuna jaw which are really popular in the province and even in the other parts of the country.
4. Souvenirs for Sale
The General Santos City Fish Port Complex also had brought thousands if not millions of visitors from different parts of the country and the world into the city just so they can witness this great catch of local fishermen.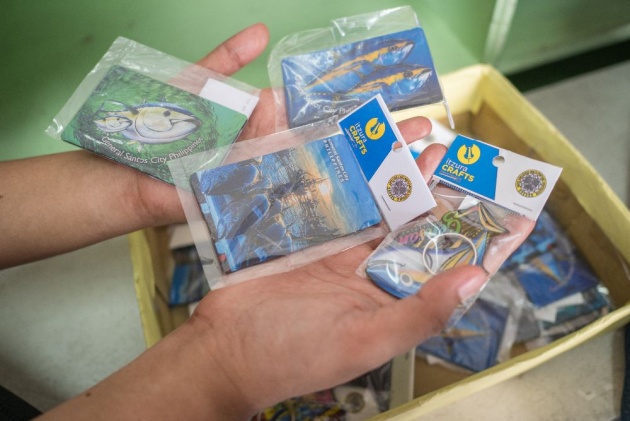 Image credits: Jean Beltran uploaded via bitLanders
So it is obvious that there's a huge market for souvenirs too! Within the port, souvenir items such as keychains, refrigerator magnets and shirts with prints. These items are just sold at a very affordable price so any visitor can surely get one for themselves. I had bought three sets of keychains, a few magnets which are in addition to our collection and a shirt for my brother.
I was also very thankful to the personnel who had let us stay in their air-conditioned office prior to leaving the complex. It really helped us rest while waiting for our vehicle.
Overall, even if we had missed some great tuna catch, we were still happy and quite contented with the learnings we earned at General Santos City Fish Port Complex.
______________________________________________________________________________________________
This blog entry was written and published by Jean Beltran-Figues for bitlanders.com.
Join me, click here to sign up and claim your $1.
Let's talk about cryptocurries: altcoinstalks
Are you a traveler? Book your next hotel through Airbnb and claim your ₱1,600: jeanf3125