Video Credits: Neil Patel via YouTube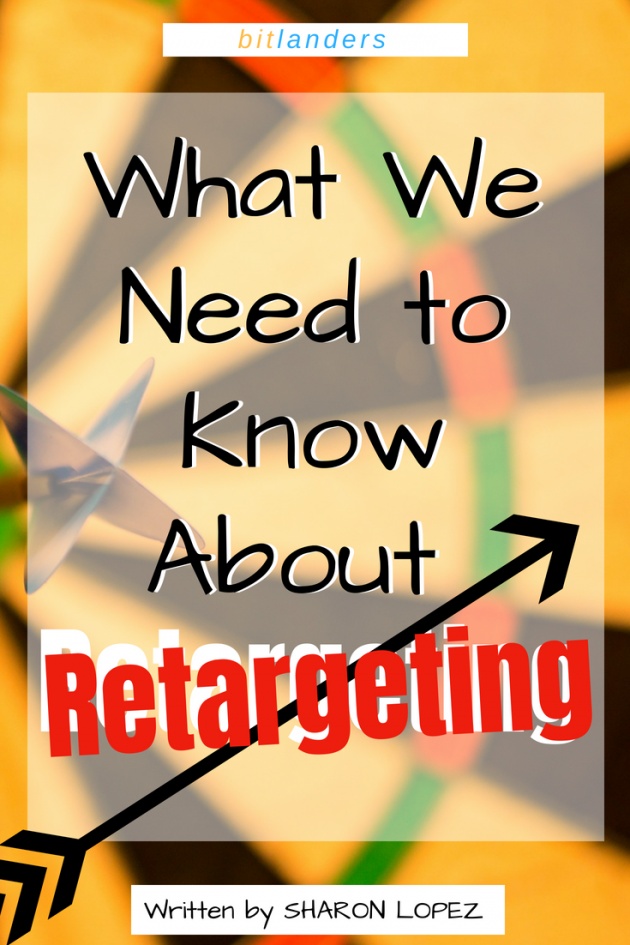 Image Credits: Sharon Samson Lopez via Facebook
Have you experienced like an ad is following everywhere you go? Don't be surprised because it is part of an online advertising strategy called retargeting. Here is a simple scenario, you went online in search of a certain gadget. While browsing the net, you found an item that matches your search. You opened the ad and stayed with it for a while. But before you could make a decision, the internet connection was lost. You left the page without buying the item. Surprisingly, when you opened Facebook after the restoration of the internet connection, you found the same ad in the right corner of the page. What is even more puzzling is when the same ad appeared on every site you visit thereafter.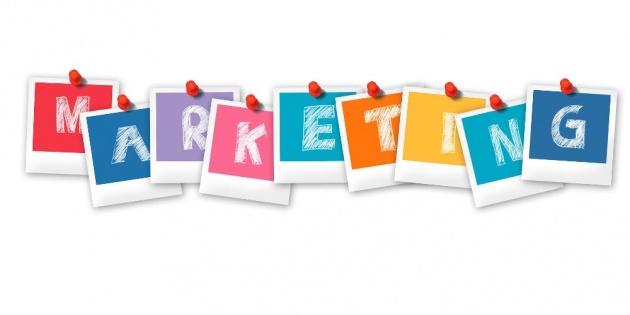 Image Credits: Geralt via Pixabay
Before going further, let us take a look at the main idea of this whole process. If you are a company regardless of the size and nature of your business, you may apply various marketing strategies in order to achieve your goals. Say, you want to sell your product, you need to identify your target market for whom you will sell your goods. The essence of this action is to minimize the expenses while achieving the maximum effect. That is when you set an ad for your brand, you have to specify the geographical location, the age bracket, gender, income and if possible, the interest. This marketing approach is called Targeting. Thus, the more specific your target, the better the result. It would be impractical if you would target everyone for a product intended for women.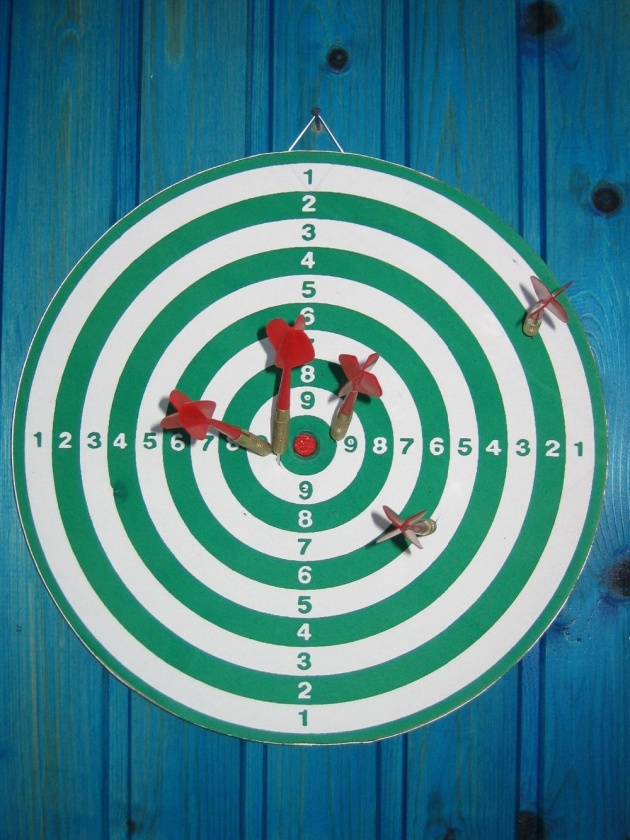 Image Credits: Skeeze via Pixabay
Taking it from the point of view of the reader, retargeting happens when we click an advertisement and shows interest in it but did not successfully make a purchase. Once we visit a site, a cookie is dropped and it will follow every activity we have on the web.
This is the reason why we see the same ad on every page we visit. The objective is simply to reencourage us to buy the product we previously showed an interest in. Retargeting is found to be a very effective marketing strategy.
Simply put, as an advertiser, we aim to make an extensive effort in order to hit the target we previously missed.
How Retargeting Works:
Image Credits: Retargeter
The Concept of Retargeting
As humans, we tend to be influenced when a certain product is being presented or shown to us repeatedly. The more a product is shown to us, the more we are enticed to buy. Wouldn't you be tempted if you would be shown this mouthwatering, deliciously looking and yummy ice cream repeatedly?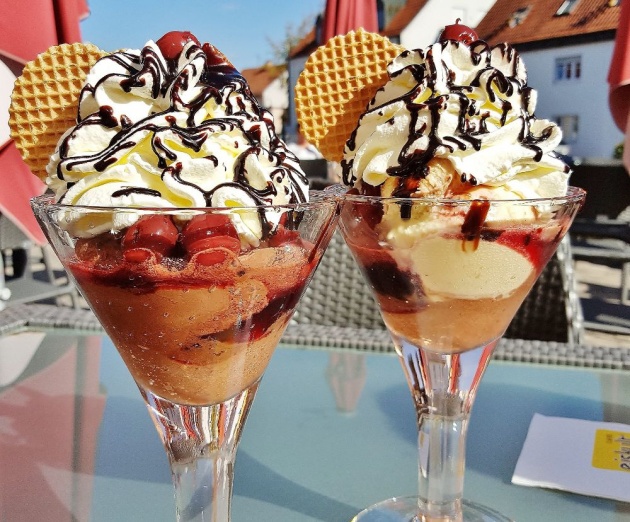 Image Credits: RitaE via Pixabay
Retargeting works in a seemingly mysterious way by reviving our interest over something that we previously showed an interest in. An offer can be more tempting when offered for the 2nd, 3rd and even 7th time. It is believed that the Rule of 7 is still one of the most effective methods to gain success in marketing.
How Retargeting Differs from Remarketing
Retargeting and remarketing can be used interchangeably in the web. Both are aimed to recapture the interest of previously missed targets. Both refer to strategies, however, there is a slight difference in the implementation. While remarketing works by dropping a cookie when readers visit the site and follow the audience everywhere on the web, remarketing uses email. With remarketing, contact information was collected from the audience and follow-up emails are being sent until results are achieved.
Who Will Benefit From Retargeting
Image Credits: Sharon Samson Lopez via Facebook
If you are a blogger, an internet marketer, company or business, retargeting is for you. If you display an affiliate link in your blog, the company would usually drop a cookie that will expire in 30 days. Thus, the commission from any sales made by an individual who clicked your ad within the 30-days period will be credited to you. One of the companies that have policies stated in their terms was Lazada. In Clause 9 of the Lazada Terms and Conditions, it was stated that the company uses a cookie that will expire in 30 days to track the validity of the referral, thus any purchase made within the period will form part of the sales generated by the affiliate partner. Source
What Platforms Best to Use When Retargeting?
Here are some of the online platforms we can use when retargeting.
AdRoll

Image Credits: AdRoll.com
One of the most popular retargeting platforms online is AdRoll. With this platform, you can implement retargeting method not only around the web but also on social media such as Facebook and Twitter.
The budget depends on the monthly visitors the site have. The site implements pricing based on the cost per Thousand Impression (CPM.
Perfect Audience
Image Credits: PerfectAudience.com
The site's integration with Hubspot bring retargeting to a whole new level. You can have a mobile, web and Facebook retargeting facility on one site.
Perfect Audience offers a 14-day free trial and implements a CPM basis which means you will only charge once the ads are served.
Retargeter

Image Credits: Retargeter.com
Retargeter works similar to the other targeting platforms. Pricing also depends on the monthly visitors of the site and much cheaper than other platforms in terms of pricing.
Google Adwords
Image Credits: Google Adwords
Google Adwords offers the same basic functionality using your Google Adwords account. If you have an existing account for your advertising, you don't need to open another account for retargeting. You can use the same account.
Here is another video that will explain what retargeting is and how effective it is in marketing and sales. Hope you enjoy the video and learned more from it.
Video Credits: Data SphereVideos via YouTube
Summing it up...
As internet marketers, affiliate marketers, business individuals, or bloggers, we have to learn how the different marketing strategies that would help us reached our goals, that is to gain success on our chosen field.
Have you ever tried retargeting campaigns for your sites? How was the experience?
Before you leave this page, please take time to answer the Querlo chat survey below. Thank you.
More from this Author:
-oOo-
DISCLAIMER: The views and opinions expressed in this blog post are that of the author and does not in any way represent the agency or department she currently belongs.
ADDITIONAL NOTE: The sites mentioned in this post are for information purposes only and links are provided for easy access. The author does not receive any remuneration from the said companies or sites.
______________________________________________________________________________
Written for Bitlanders
by Sharon Lopez
Date: August 24, 2018
Visit my blog profile for more BLOG POSTS
Let's connect on Facebook
Want to earn from sharing your opinions through blogging? Join us in Bitlanders and claim your 1 DOLLAR REWARD upon signing up. CLICK HERE TO JOIN