During my 54 years of life, I have learned many lessons--most of them in my 50s. These were lessons about dreams, work, and appreciation for the blessings I have. I've created six little cartoons with Li'l D.K., my cartoon counterpart, to remind me of what I've learned.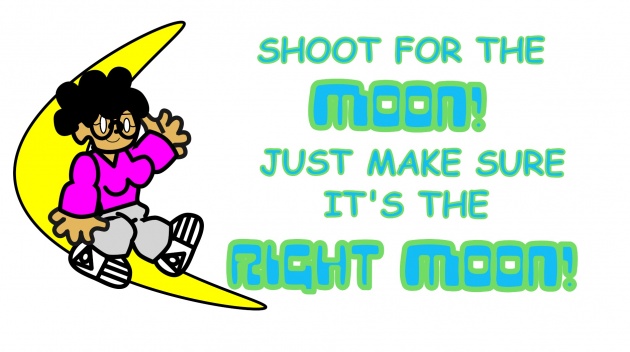 This reminds me to go for my real dreams, which are not the same as "the American Dream" or anything Hollywood comes up with. My real dream is to be a cartoonist, and it's been that ever since I was a kid growing up with the Saturday morning cartoon phenomenon of the 60s through the 80s. I've had other jobs through the years (substitute teacher, Army hospital cook) to pay the bills but cartooning never left me. Now with access to the Internet and technology, I am following my real dream--shooting for my right moon.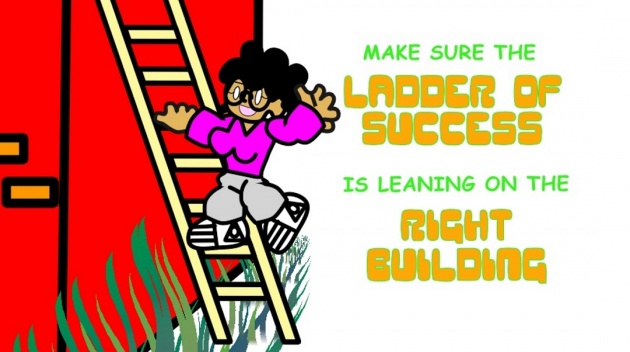 I've had a few missteps in my pursuit of a dream. In the old days, a successful cartoonist had to have gag cartoons in The New Yorker, work in a major animation studio like Hanna-Barbera, or have a comic strip syndicated in thousands of newspapers. I tried those routes when I was younger because they were the only routes available. Nowadays because of the Internet and websites like Film Annex, I can create and show cartoons to my fans without "the big guys". This is my "right building".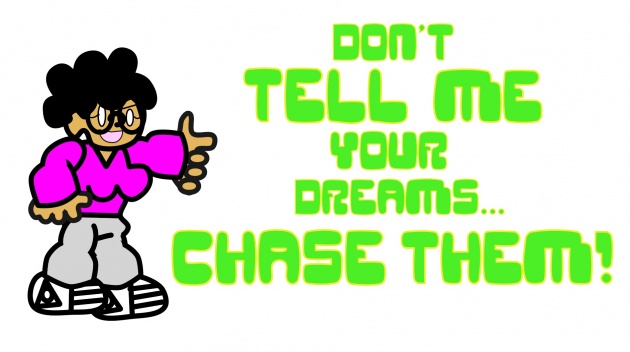 Sometimes we all talk too much about what we'd like to do, what we're going to do. That makes us feel successful already, especially when people congratulate us for having a big goal. The trouble is, that feeling can keep us from actually doing anything to reach our dreams. Motivational speaker Eric Thomas, who climbed up from homelessness to a successful motivation business, gives this helpful suggestion: SHUT UP! Speak it once, then do something about it. That's a lesson that I'm still learning.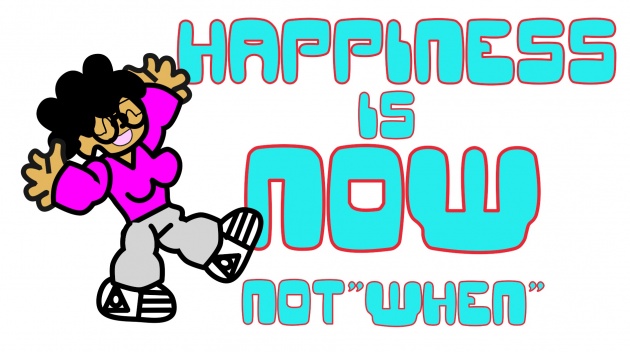 Everybody likes to look toward the future, especially kids. "When I grow up," "When I get my first job," "When I get married," "When I have a baby," etc. But people can get so wrapped up in "when" that they forget about the present and all the good they have now. I'm not making millions from cartooning, I'm living in a one-bedroom apartment, I don't have cable and my clothes come from big box discount stores. But I have a loving, supportive family whom I love back, a digital converter box on my old analog TV, and an apartment that only needs to be clean and orderly for me to enjoy it. I've got it great right now.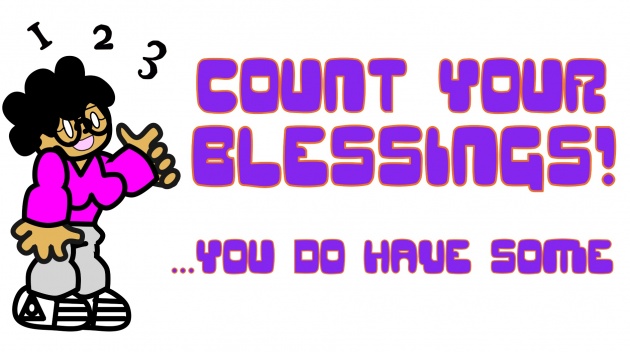 This ties in with the last message. I have so much now that I appreciate, and that includes my friends. My fellow churchgoers at First Assembly of God in East Chicago, my fellow creatives at Paul Henry Gallery, my neighbors in Section C of my apartment building...blessings all.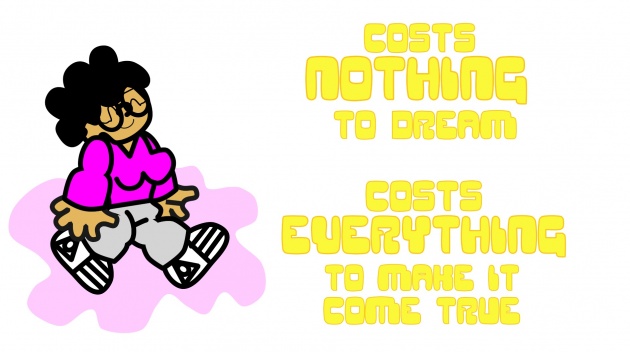 For me this is the biggest truth of all. Following my cartoonist dreams is costing me, and I'm paying in hard work, lots of practice, and consistently getting over my own sweet self. Realizing that art is a business, I have to market myself and my work, do the job when I'm not feeling up to it (the feeling will catch up to me), and deal with major fears of failure, success and not being understood or accepted by all (no one ever is). It's a battle I fight every day--and most times, I win. Hey, I am a success!