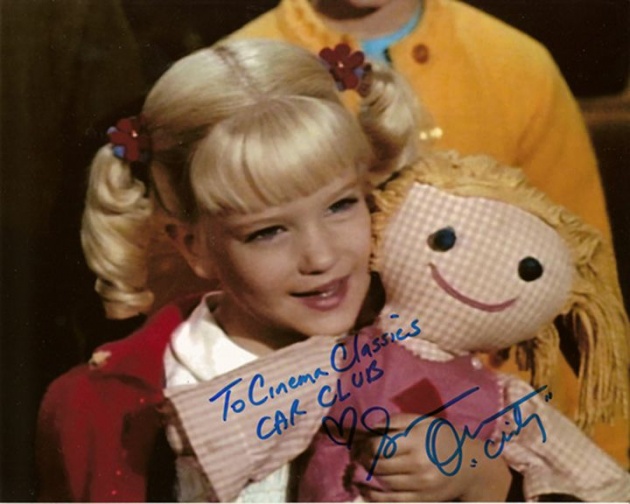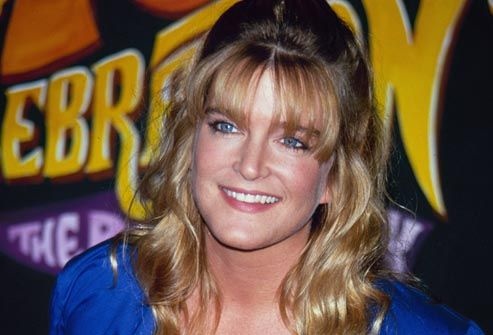 Here in America it seems we have very narrow ideas about success and successful people these days. Here success equals fame and fortune: being on a hit TV show, being in a hit movie or movie series, being on top of the record charts, always being mentioned in the magazines or on the TV news (regular and entertainment). In other words, if you're on everywhere, you're a star, a worthy person.
But fame is fleeting. Hit shows don't stay on forever. Movie series stop being popular, or new actors start playing the roles. Child actors grow up and lose their cuteness. Decades change, and so does what's popular. So what happens to the stars of yesteryear? They call them "losers" because they're not famous anymore.
I saw an example of this on the Internet recently. There was a list of 10 actresses who played little sisters on sitcoms. The most prominent were Jodie Sweetin (Stephanie, Full House), Danielle Spencer (Dee, What's Happening!!), Susan Olsen (Cindy, The Brady Bunch), Tracey Gold (Carol, Growing Pains), Tina Yothers (Jennifer, Family Ties) and Scarlett Pomers (Kyra, Reba). Also mentioned were the actresses who played little sisters on Boy Meets World (there were two of them) and Step by Step. The running thread of all their stories were that they were nobodies now that they were off their hit shows and weren't on TV anymore after they grew up. And Susan Olsen's spot used a singsongy Brady Bunch-style rhyme to tell people what a loser she was.
When I had cable TV, I would love watching "countdown" shows (The 40 Greatest This, The 101 Worst That) which had celebrity commentators (usually comedians) either praising or making fun of each star on the countdown. Most of the time, I laughed at their comments but not when they played the "loser" card. On one show, when they spoke about the cult sitcom Square Pegs (aka Sarah Jessica Parker's old show), one commentator joked about how Parker got big on Sex and the City and didn't "help" her Pegs co-star Amy Linker, so where is Ms. Linker now? Happily working as a schoolteacher, thank you very much.
One former "star" with the answer to "loserdom" is former pro footballer Tim Tebow. Tebow was a successful college and pro football player who was equally famous for his devout Christian faith, which he never hid and, of course, was made fun of for (a Saturday Night Live sketch has a sports-loving Jesus Christ appear in Tebow's locker room). When his last team let him go, and his hot girlfriend left him, I'm sure there were plenty of "the Lord giveth and the Lord taketh away" cracks being made. Recently, however, Tim popped back up in a commercial for a cellphone service, where he said, "After I lost my contract, I was able to do more things." The ad then showed him doing fantasy feats like creating world peace and walking on the moon. On the surface, it was an ad trying to get cellphone users to dump their contracts and use the sponsor's service, but in reality this was Tebow telling the world, "I'm all right, even without fame." And he did this without even mentioning God, but Christians understood anyway.
So what is the takeaway from all this? Celebrity "losers" can have happy, satisfying lives after fame. Fame doesn't mean you're somebody and lack of it doesn't mean you're nobody. I think deep down we all know this, but we can stand to be reminded now and then.