Hey guys, firstly thanks to www.bitlanders.com for double reward promo for new and active users to get maximum earning. Here I comes with my second blog and same with double reward promo topic as per Mr.Micky post. Link for double reward mentioned below.
http://www.bitlanders.com/blogs/blog-about-gelato-and-earn-double-rewards/5116726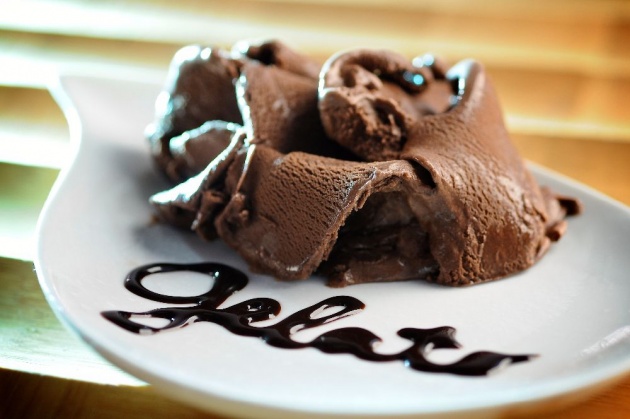 Source : Google
As of my concern there is a lot to choose gelato so for making your choice easy here i am to explain gelato is best ice cream but every ice cream isn't gelato, well keeping it straight and simple let's start comparing with Ice Cream Vs Gelato.
Comparison: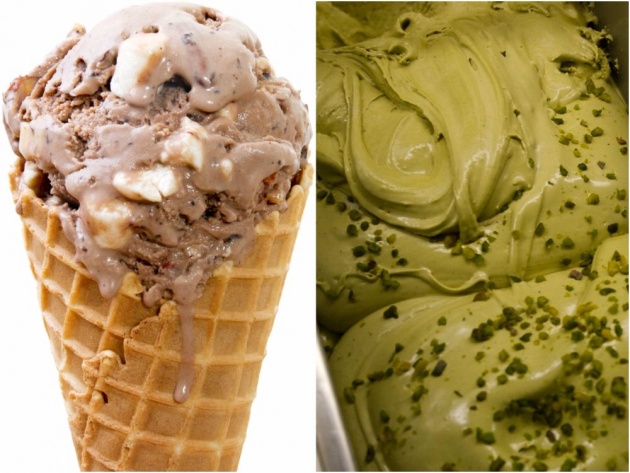 Ice Cream Scoopy texture Gelato Silky
Image courtesy : Google
Ice cream can be defined as " A frozen item characteristically eaten as sweet & snack made by diary items like drain, cream & milk".
"Gelato is also an ice cream made by italian style more silky and refined form of ice cream".
Ice cream is fat and fluffy it contains 10 to 20 percent fat,whereas gelato contains 5 to 7 percent which is less fat.
Ice cream is like snacky and crunchy where as gelato is smooth silky.
when it comes to dense and intense well ice cream's density and intensity is lesser as it contains mixing of water for freezing whereas gelato is high dense.
Display Exposure ice cream due to freezing shows shape of scoop where as gelato goes with the shape of pots.
Ice cream made by artificial flavor and heavy cream where as gelato made by natural ingredients like milk and cream.
Ice cream contains more aeration where as gelato has less. Gelato has 50% less air than ice cream.
Temperature! obviously ice cream is like freezy freezy so it is stored at lower (negative) degree centigrade temperature and also served in lower temperature where gelato due to it's exposure served and stored at higher temperature as compared to normal ice cream.
Ice cream made in Bulk whereas Gelato is made in small batches by which it is more refined due to ease of handling.
Note : Americans now giving more attraction to gelato due to its smoothy silky texture and more healthier differences from ice cream.
Making of Italian Gelato by "Silvana Vivoli"
Video Source : Youtube
Here are some facts about gelato for your concern (Image Speaks)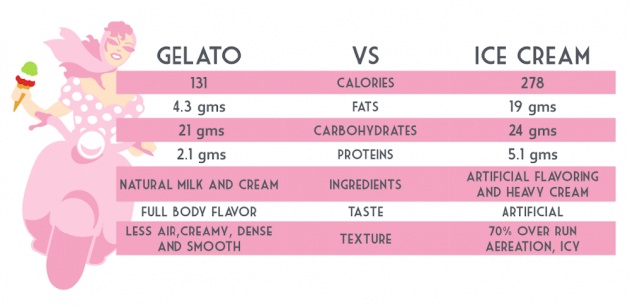 Images Source : Google
By given facts with the help of google one can easily get difference between gelato and ice cream.
Personal experience: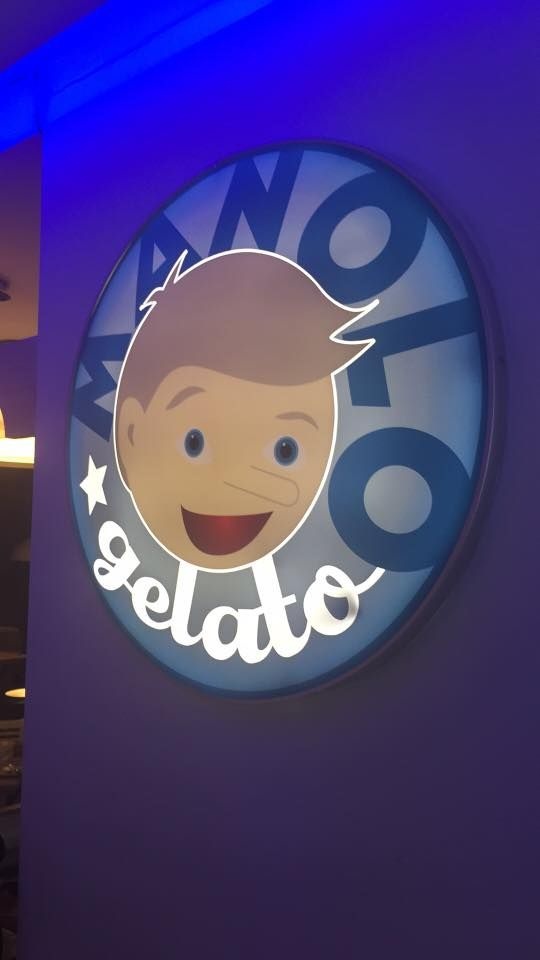 Source : foodpakistan.com
Well now it comes to personal! so personally i don't like ice cream but once a month back we friends made a plan to go to ice cream parlor and one of the friend suggested the name of ice cream parlor "Manolo Gelato", that he visited recently he convinced us to go there. Well then the first experience comes to eat vanila gelato, it was good doesn't feel like others ice cream which i eaten before it is more silkier easy to handle, and eat it doesn't feel too cold to teeth. After this treat my thinking against ice cream changes due to gelato. Whenever i'll get a chance i will definitely try gelato's others flavors as i am banker so didn't get time for extra visiting. So my verdict if it comes to ice cream go for Gelato.
Manolo gelato location M.M Alam Road Lahore Pakistan.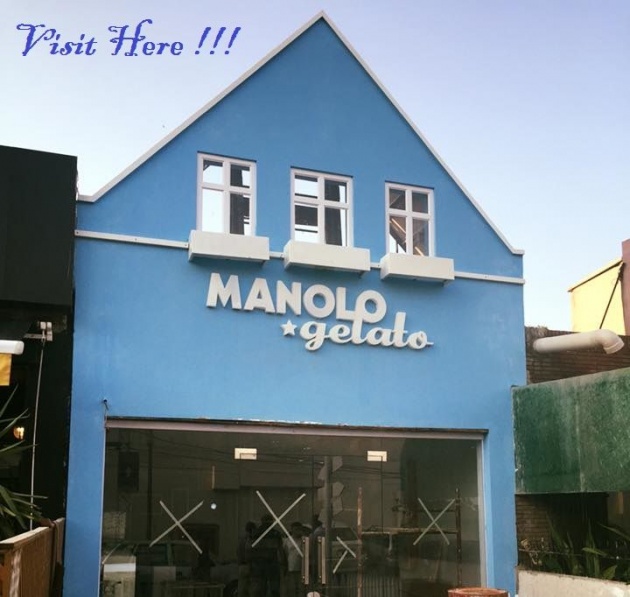 Image Courtesy : foodpakistan.com
Places to Eat Ice Cream in Lahore, Pakistan
Well friends let's share some information about places and ice cream parlors situated in Lahore,Pakistan. There are many places in Lahore as Lahore is world famous for it's food, Restaurant, Street foods and Classical foods. I am gonna share some of the most visiting and famous ice cream parlors in Lahore.
The Hot Spot : Hot spot doesn't need intro for Lahori's but for international user here i share some info, The Hot Spot first franchise in Pakistan was opened in Islamabad but now it also has three working franchises in Lahore like in DHA R-Block, LUMS, and Gaddafi Stadium Lahore.
Here is Sundae deal in DHA Branch Lahore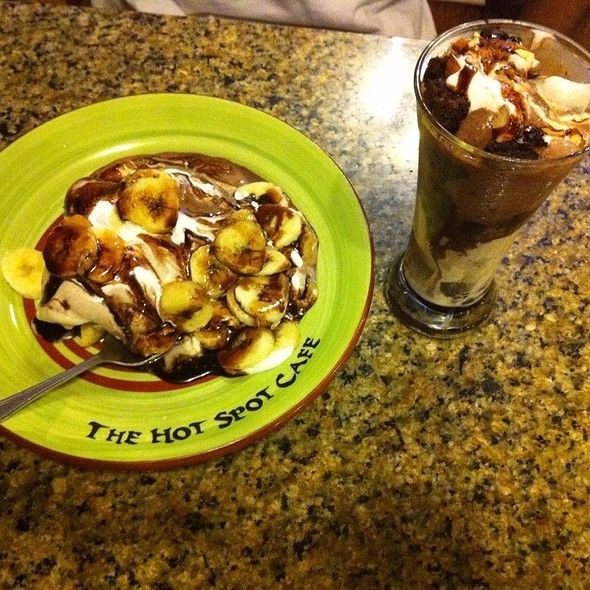 Image Source : Google
Chaman Ice Cream : Chaman is the most famous place in Lahore due to It's economical rates and location as it is situated on Mall Road Lahore sandwitched between 2 famous markets of Lahore one is Hall road Mobile Market and other is Shopping Mall Panorama that is why Chaman covers most of the crowd. Chaman is famous for it's ice cream and juices for it's economical rates for mediocre to make their day special.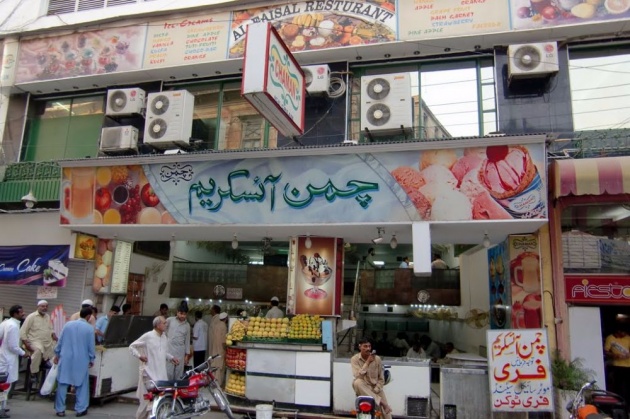 Image Source : Google
Here is a video shared by Pakistani on youtube you can imagine from video that this is the most busy ice cream parlor in Lahore.
Video Source : Youtube
Malee's Cafe : When you are in a city like Lahore and imaginably search for a place for best frozen yogurt then i suggest Malee's Cafe is the place, go for a short drive to value place M.M Alam Road gulberg Lahore and visit Malee's Cafe for best desert. This cafe contains different specialities across the seven countries under one rooftop. The cafe contains good , refined and quality desert for customers and amazing environment.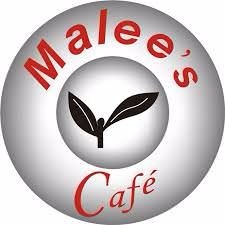 Image Source : Google
Well i just discussed one of cases of Lahore only there are bundle of cafes, restaurants, and other parlors dealing in Ice Cream in Pakistan. But the ultimate conclusive saying that in a country like Pakistan Gelato is also getting famous day by day. people are choosing Gelato as dessert as it contain less fat less calories less air more natural ingredients and less air & water mixing.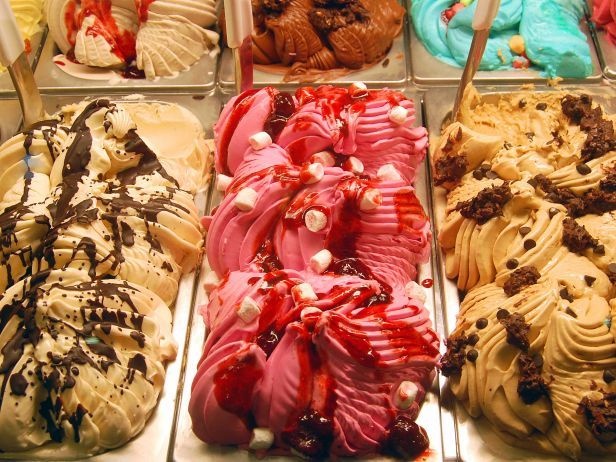 Image Source : Google
Ending my blog by suggesting Gelato as Ice Cream as it is healthier for human body and feasible with normal temperature.
Regards :
@ Chusspa !!!
Rights reserved by Chusspa 2016