Anthony Weiner is now the top mayoral candidate, two-months into his campaign according to Marist College/Wall Street Journal/NBC poll.
Weiner doesn't play when it comes to winning over the America public and turning heads with his big comeback from a disgraceful resignation from Congress just two years prior.
Weiner's taken the lead with 25% of democratic-voters against other candidates including, City Council Speaker Christine Quinn who dropped to 20%, city comptroller Bill Thompson with 13%, Advocate Bill de Blasio with 10% and current Comptroller John Liu with 8%, according to the same poll.
New Yorkers seem to be experiencing a change of heart with Weiner who brought shame to the public when he showed lewd pictures of himself online just two years prior, bringing downfall and disgrace to his political career.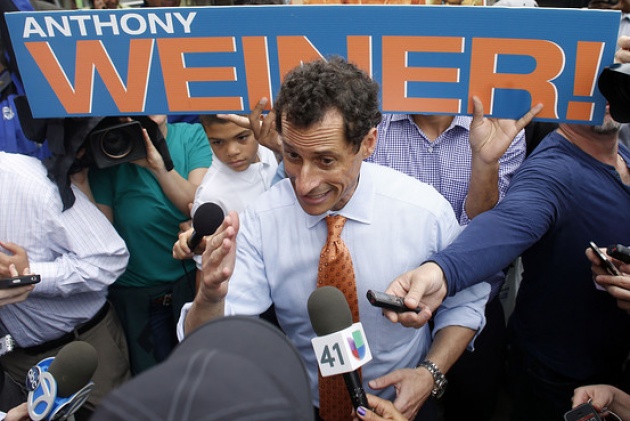 As Weiner continues to prove he is a changed man, New Yorker start to agree. But not all are stars-struck by Weiner's turnaround in the polls.
A spokesperson for Christine Quinn mentioned to the NY Daily News, ""We fully expect the polls to fluctuate throughout the campaign, but we are confident that on Election Day, when voters have to decide who they want to lead this city, they will choose someone who has demonstrated the ability to lead and deliver," said spokesman Mike Morey.
The majority of New Yorkers are definitely swooned by Weiner who responded to the recent shift in polls by saying, "Look, in many ways it doesn't change anything," he said after a mayoral forum in Manhattan, "We're going to keep talking about ideas for the middle class and those struggling to make it...And it certainly does seem that that conversation about ideas, that people are responding to it."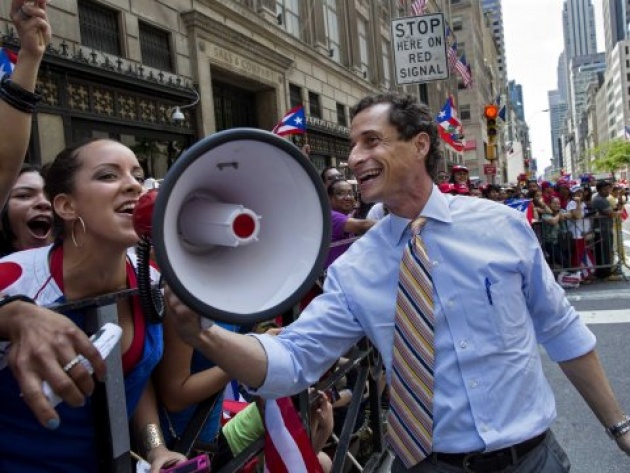 Weiner proves that opinions can be changed in a political career that political observers believed would go to utter shame. He shows the public what good PR can do for one's image; by giving the public what they want to hear, Weiner perseveres.
This idea is portrayed through Barbara Morgan, a spokeswoman for Mr. Weiner's statement when she said, "This won't change our focus one bit. Anthony is going to keep talking about the issues and how to stand up for New Yorkers who want a middle class fighter in City Hall."
http://youtu.be/ndrgtz_CHw0
(Anthony Weiner for NYC Promo Video)
The American public craves a political candidate who understands the hardships they face and wants somebody to represent their needs in recovering from a recession, which may be why New Yorkers are leaning toward Weiner; he has faced a great deal of suffering in his political career.
New York seeks its superman for the city's highest office and Weiner is now top dog for the position.
On the other hand, the top dog's for Russian-Americans are FDRMX's Ivan K & FK, who fight to conquer their obstacle in breaking the Guinness World Record for "Longest Concert by a Duo".
Their longest concert ever will be held at Toshi's Living Room & Penthouse right in the heart of our beautiful city, the flatiron district of New York City. Be a part of history in the making and stop by some NYC fun from Sept 1st - 4th.