Check out this Bohol Tour by a foreigner. Video credits: AMaeTV via YouTube.com
Hey there! I have this blog topic stuck in my mind for few weeks already but I can't seem to get it started. I normally just take note of the idea on my Google Keep account on my mobile and then will start writing about it once I have a lot of things to say about it, in short, I would look for the right moment to start writing and probably complete the topic.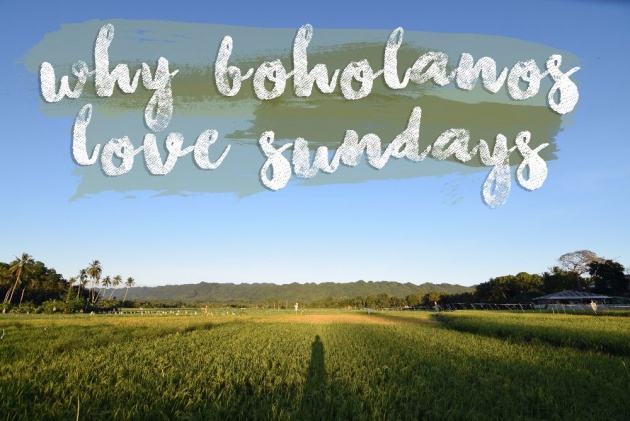 Image credits: Jean Beltran-Figues via bitLanders.com
For this one, I have entitled it as Why Boholanos Love Sundays? We all love the fact that Sunday is a part of the weekend and for the entire Philippines, Sunday is actually not just a day off from work but also a day full of things to look forward to. Most of us would think that this can be a family day as well which I agree that is why I have listed here why we as Boholanos and perhaps the entire Filipino people always look forward for Sundays. I'll instead be general to the Boholanos since I am a Boholana myself.
WHY BOHOLANOS LOVE SUNDAYS?
Ever since I was little, I learned to also start getting myself to love it when it is already the weekend. Based on my community, most people are also having the same feel. There are many reasons, read below:
It's Market Shopping Time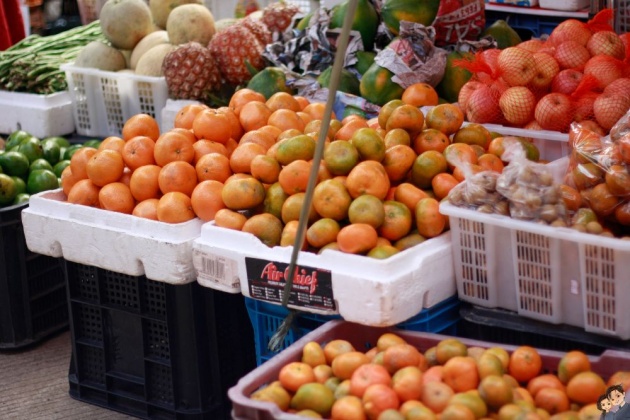 Image credits: Jean Beltran-Figues via bitLanders.com
I don't know if this is the same as the other provinces but in Bohol where I grew up, Wednesday and Sunday are the two days of the week intended for all the vendors from all over the town to display and sell stuffs. These can range from the simple items to vegetables, meat and fruits to the other house items or even the supplies for school. And the notable thing was that the prices are lesser compared to other days, perhaps because of the bigger number of supplies.
It may seem just a normal day since the market has these vendors in a daily basis but there's a significant increase of vendors and items during these time starting as early as four in the morning. Most of these vendors come from the mountain area where the fruits and vegetables are grown.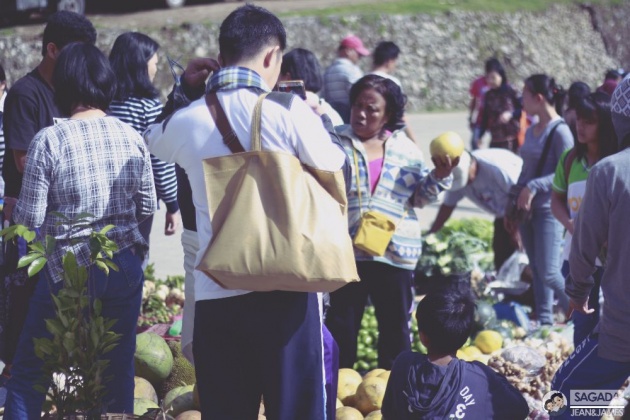 Image credits: Jean Beltran-Figues via bitLanders.com
I get this kind of joy when seeing a lot of people around the market buying and haggling with the vendors. I also have a lot of fun seeing a lot of stuffs specially the fruits of different colors. I often would wake up early so I can go with my parents for the shopping spree. Our normal basket items were the fruits such as bananas, mangoes and watermelon, then sometimes we will also grab some other much expensive fruits such as grapes. Vegetables are not to be forgotten of course as we will be keeping some for the week like potatoes, carrots, leafy ones like cabbage and pechay. Onions, garlic, calamansi and chili are also there.
Meat like chicken and beef would be included before we leave the market too. And also, the favorite for Sunday lunch, the sea shells and other sea food such as the seaweeds and fish. Oh I really like the feeling of also helping my parents bring these packs of the items we bought.
But aside from that, I had also spotted some of my school friends who were also buying their supplies at the market. Then my parents would bring me to the nearby eatery for a quick puto (sticky rice) and sikwati (hot chocolate) meal which is my favorite until this day.
Church Day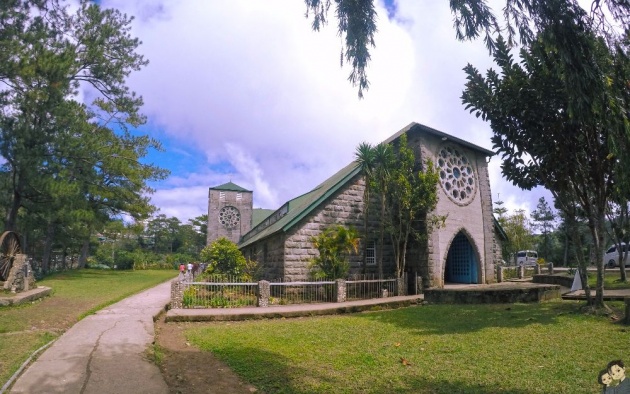 Image credits: Jean Beltran-Figues via bitLanders.com
By nine in the morning, our family is already out to church. As the Philippines is a Christian country, Sunday is also a day of worship. So most of my neighbors would go to church by the evening but there are also a certain number of Boholanos who'd prefer the morning service just like our family.
My parents had always reminded us that it is important that we could get to fellowship with our brethren and worship God together which I also like because I'd get to see my church friends and would always talk to each other before and after the service.
It was always a good sight to see families and friends who are going to church together.
Delicious Lunch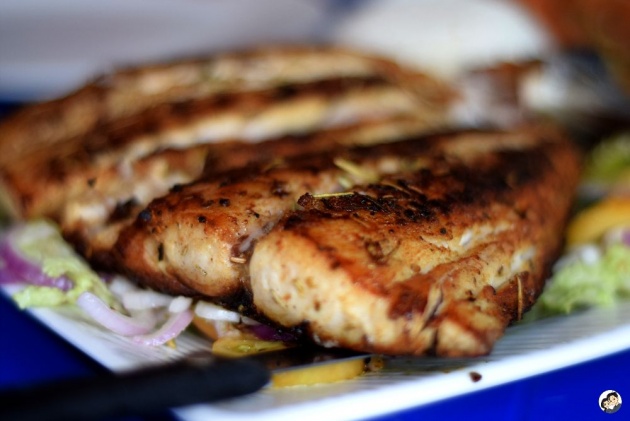 Image credits: Jean Beltran-Figues via bitLanders.com
Now here comes the yummy part. After church, my parents would prepare a special lunch. It would be composing of the sea foods like the grilled fish, the shell fish cooked with coconut milk and beef soup. That for me was a yummy lunch plus we got fruits on our table too!
While this is what's happening in our home, I am also pretty sure that our neighborhood has the same thing going on in their homes as I can sense and see some of them from our huge window, yes our old house has huge windows, very huge that it looked like our house has no more walls!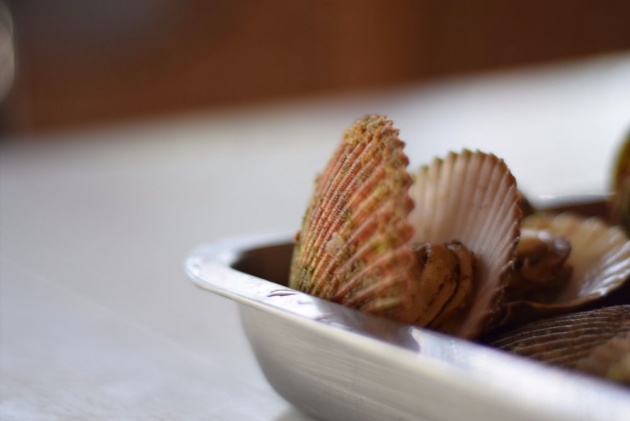 Image credits: Jean Beltran-Figues via bitLanders.com
Anyways, the family comes to the table together, someone will lead the prayer and eventually we'll start eating. The best thing aside from the food was the family conversation. At the table top, most of the time my parents would be asking us with the things we have learned from school, our problems and our worries. We laugh and tease each other specially my elder brother who has always been a bully to me.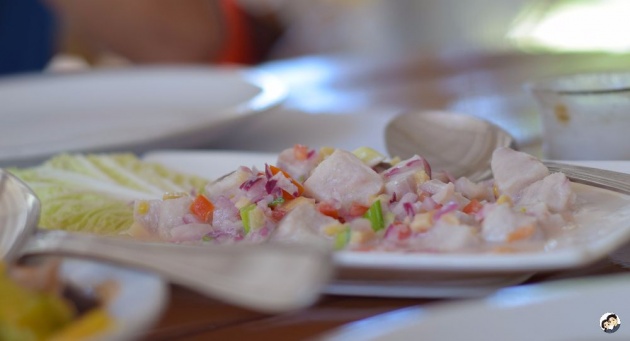 Image credits: Jean Beltran-Figues via bitLanders.com
Of course the meal won't be complete without the cold drinks, most of the time we have soda and sometimes, we'll have fruit juices but there were also times when all we have for the drinks was ice cold water. Still lunch was superbly satisfying!
We normally ends up at the living room after lunch and would be watching television, some noontime entertainment shows can be seen on screen.
Beach Time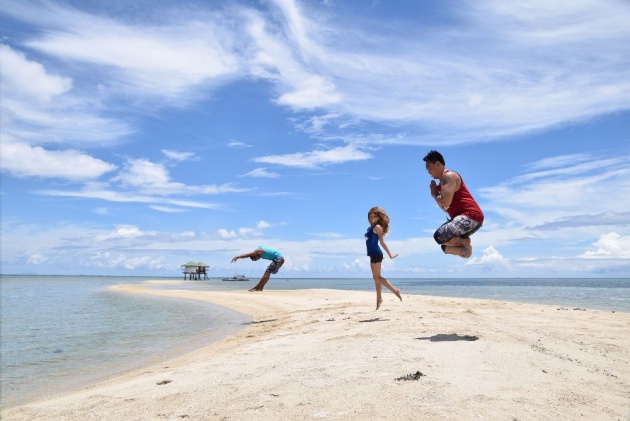 Image credits: Jean Beltran-Figues via bitLanders.com
On a sunny Sunday, most families' trip would go the beach and take good amount of time swimming on the sea. My family would most of the time go to Anda which is just a few minutes away from our house. Anda town is the next town to ours but it is always a wonder for me why our beach sand is black while Anda has pristine white sand beaches! Life seemed unfair though so we would always go to Anda instead.
But we were not the only ones who'd go to Anda, there are lots and lots of other families would spend the entire afternoon basking under the sun. Some of the parents and their friends would be drinking either beer or the local Tuba (a native coconut wine) while watching over their kids swimming in the sea.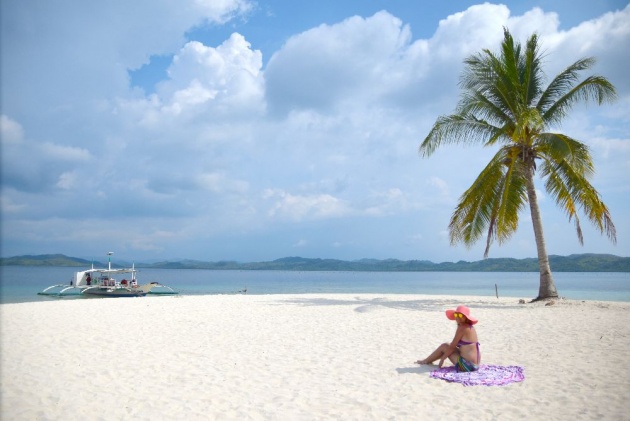 Image credits: Jean Beltran-Figues via bitLanders.com
Before, most of Anda's white sand beaches were free for the public to use but then most of them were also sold to foreigners and investors so the resort usually would set entrance, parking and other fees.
Karaoke Moments
My friend Don and Tanya singing their hearts out. Image credits: Carlo Ella via FB.com
If the Sunday is a rainy day, well our neighborhood doesn't let the day pass by without enjoying. Our houses will be pumped up with songs from their videoke machines and players! I would hear songs such Love me with all of your heart, My love will see you through, Air supply songs and a lot more.
There were families would be drinking too while enjoying the song however, for our family, we would normally get some pika-pika foods such as french fries which were home made by my father who loves to cook for us.
I would also have my own videoke moment of course and normally, we end up turning off the machine at a time where most of the young are already sleeping. There are school and work hours to be spent on the next day so we have to make sure our kids are asleep by nine in the evening.
Video credits: Mark Kuberski via YouTube.com
How about you? What is your neighborhood's favorite day of the week? Let me know your insights, would love to hear it from you.
Thanks for reading! Enjoy your day!
xoxo,
Jean