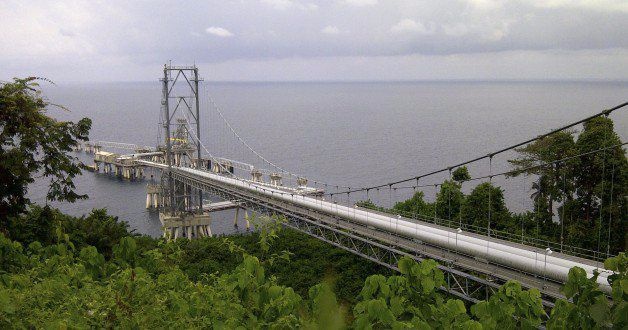 The year 2015 is when climate change, energy needs and financing for development get the global attention they deserve. Over the course of the year, world leaders will settle on a new set of global development goals, hold a summit on financing for those goals and frame an agreement on climate change.
The challenges are immense. Creating jobs, sustaining growth and eradicating poverty in a carbon-constrained world demands a restructuring of energy systems and a deeper appreciation of the boundaries of our ecological systems. Our panel members are at the forefront of these debates.
On 5 June, at the World Economic Forum on Africa in Cape Town, the Africa Progress Panel, chaired by Kofi Annan, will launch the 2015 report on climate and energy. The report will make the case that Africa's engagement in climate change is inextricably linked to its pressing energy needs.
In Africa, unequal access to energy has reinforced the wider inequalities linked to poverty, gender and the rural-urban divide that have accompanied the economic growth of the past 15 years. Africa is already experiencing severe and damaging impacts from climate change. Yet no region has done less to contribute to global warming than Africa.
So great are the energy challenges and so severe the climate risks that it is easy to lose sight of the opportunities. And those opportunities are considerable. They are part of a fundamentally different narrative that is emerging across Africa. The climate change imperative is seen as an opportunity for Africa's energy-poor countries to leapfrog straight to clean energy, avoiding decades of inefficient spending on polluting energy sources.
In this 2015 "climate moment", Africa must emphasize that making the transition to clean energy will only be possible if the chosen pathway ends energy poverty; if it enables countries to continue to grow and transform economically – a "development first" approach; and if it ensures that Africa will not become one of the world's worst polluting continents.
The climate moment also provides an opportunity for African governments to raise their level of ambition, revisit their energy policies and create an environment for Africa's dynamic energy entrepreneurs to thrive.
Putting together a report of this scale and ambition is a complex process involving high-level meetings, networks of researchers across Africa and the globe, and the production of innovative design and graphics to portray key facts and data.
Our first consultation, convened by our panel chair, Kofi Annan, on 30 October 2014 gathered contributions from policy-makers, businesses leaders and scholars. Participants recognized that Africa will still need fossil fuels for some time, but pointed to the continent's huge potential to develop renewable energy sources that could allow it to leapfrog over dependence on high-carbon fuels.
On 12 December 2014, panel member Michel Camdessus hosted top economists, bankers and financial experts from multilateral organizations and international banks to discuss how to attract more investment in Africa's infrastructure. They recommended that banking competition, mobile technology and innovative financial products could help African governments fund critical infrastructure, including new capacity for generating power.
On 9 January 2015, the Africa Progress Panel and the Blavatnik School of Governance at the University of Oxford brought together an influential group of African and international thought leaders to discuss African priorities in climate governance. Participants made it clear that a fair global deal for Africa requires that the world's largest emitters of greenhouse gases make the largest emission cuts and that Africa receives the necessary financial, technical and institutional support to deal with climate change.
The most recent meeting, on the state of banking and finance in Africa, was held on 29 January 2015 at the London headquarters of the international financial services group Prudential, hosted by our panel member Tidjane Thiam, with panel members Kofi Annan, Michel Camdessus, Linah Mahohlo and Bob Geldof. The senior financial and banking experts at this meeting agreed that international climate finance is failing African countries. As such, Africa should find innovative ways to access private finance by boosting and making good use of domestic savings, including developing insurance markets.
This year has the potential to be a turning point that sees Africa's new energy and climate narrative clearly articulated within national policies and multilateral agreements. When this happens, African countries will be well placed to transition to cleaner energy and to join and even lead the global green energy revolution.
Caroline Kende-Robb is Executive Director of the Africa Progress Panel. Chaired by Kofi Annan, the 10-member panel advocates at the highest levels for equitable and sustainable development in Africa.