Have you also been hearing the same news about Imran Khan?
The chairperson of famous political party PTI, Imran Khan Niazi got married to Reham Khan early this year after increased controversies about both of them by workers of other political parties.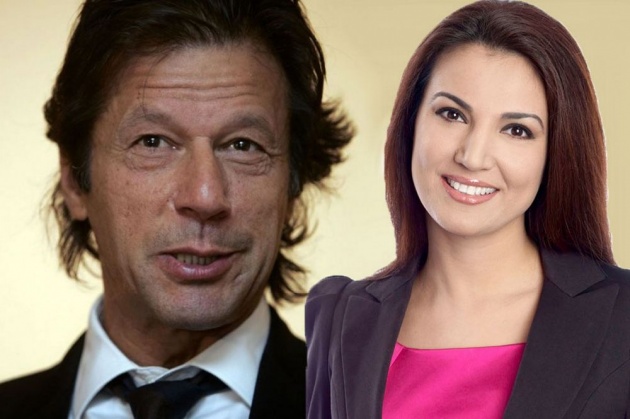 The wedding itself open doors to many other controversies against them and people objected because it wasn't even a month after the APSC attack when over 300 children were killed by terrorist in Army Public School in Peshawar.
Soon both Mr. and Mrs. Khan have indulged in politics but the public rejected Reham as she was still new to them. Despite her efforts she could not progress on political plat form of Pakistan Tehreek-e-Insaaf.
The Rumors About Imran And Reham: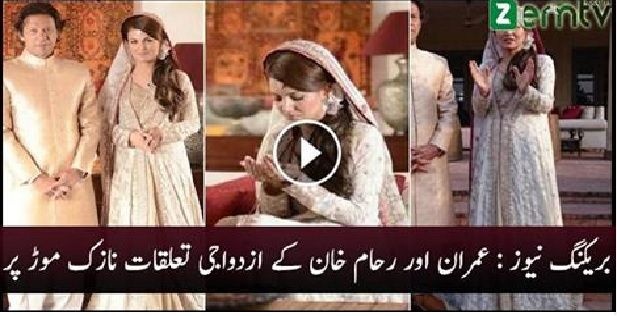 There are media sources claiming that Imran Khan had divorced Reham Khan. However, they agreed upon an agreement of keeping the divorce a secret till the right time. And Imran Khan will pay 5 crores to Reham khan for associating herself to Mr. Niazi after the divorce.
The Reason Of Divorce:
The reason to divorce is said to be the misunderstandings between the couple which started when Reham was busy in making of her Documentary for women rights in Pakistan and she was offered a huge amount of money by a representative of PTI who was working in Karachi at that time. When Mr. Niazi came to know he asked Reham to return the money which she refused and that lead to further problems in their relationship, Rumors say that Imran Khan's sister also didn't like Reham taking such a service from someone without consulting anyone in the family. The situation got worst and they ended up with the divorce.Rumurs also say that Reham Khan demanded 10 crores to keep the divorce a secret.
The Reality Behind Rumors:
The Thing is, if this was to be true, how such a confidential information go out of hands from sources of a party that has never leaked it's secrets. PTI is secretly funded by many institutions, yet they never let this question arise on political platforms of Pakistan. They obviously know how to keep a secret.
My Opinion:
In my opinion these rumors have no values and will fade away with the passage of time. Reham Khan has recently campaigned the re-elections of NA122 only after Mr. Niazi invited her publicly to take part in the campaign AND she was welcomed and accepted by more PTI followers than before. Whatever the truth may be, it wont be concealed for long.
I'll see you guys soon with more updates.
Stay blessed. Keep smiling and Good Luck :)