I suppose that this blog is something of a spiritual sequel to one I posted about a week ago, I also took a lot of inspiration after reading this post by Anderson West, and after catching up with one of my best friends from University after about a year, really that's what I should be blogging about - who let's a year pass by without handing with one of their best mates?!? Jeez.
Making a short film, back when I was at University it was my bread and butter. I mean to think that I directed 7 shorts in 3 years in my time at Staffs, and I don't even think I could count the others which I worked on in that same period but I'm pretty confident you could count it in dozens! And I was proud of each and every one, whether that would still be the case I guess is a question for another blog. Obviously it's much easier to make a film when you have to, you're given these 12 week slots which define the shape of your life and you can't sit around waiting for that perfect idea you just have to DO, where as outside of those 3 month boxes we're afforded far too much freedom in, well, in being picky!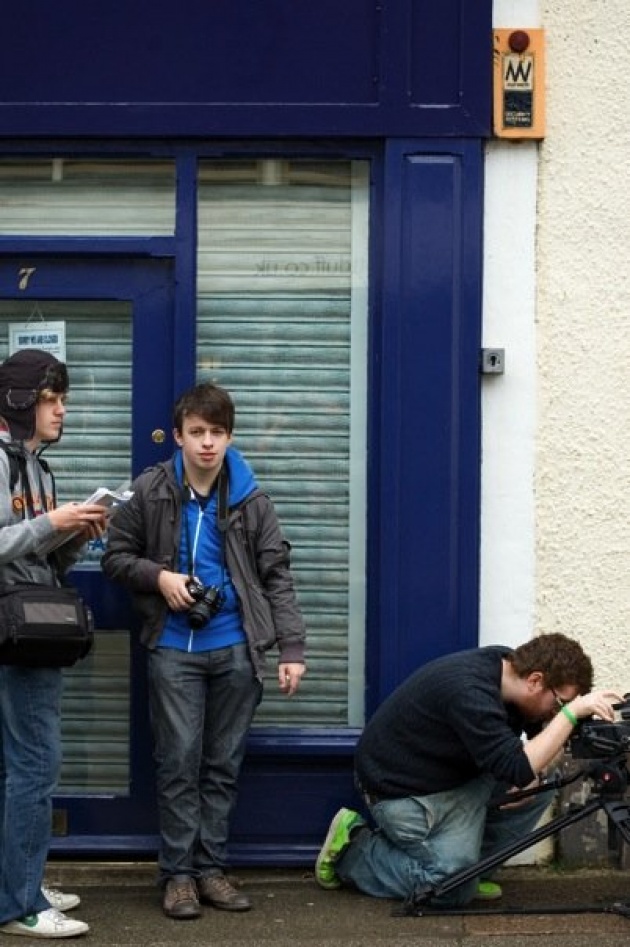 Life was so much simpler back then.
I think that I, like many other creative people, thrive under pressure, with a deadline fast coming down the road towards me ideas just foam up and evolve all over the place and you run with em like a cat on fire, because there's no time to think about anything else. Where as now I've had hundreds of ideas since I last made a film and although most of them have gone down in my notebook not many are still lingering around.
The one idea which I'm running ahead with is one I've had since November and honestly I've spent maybe 6 months just waiting for it to be perfect, but I've just gotten sick of waiting, and I'm confident that it's probably the best idea I've ever put down on paper and that's really what matters. There's a lot more to be gained in just making something, making more things and making them regularly rather than waiting for the perfect film to spring in to my head I just need to be making films and making them all the time. I mean it's not that complicated....
"All you need to make a movie is a girl and a gun." Jean-Luc Godard