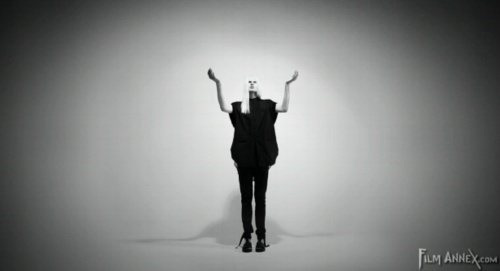 Francesco Rulli and I created Models Web TV a little over a year ago with the simple intent of mimicking the success that Film Annex had achieved over the past 5 years distributing independent film on the internet and take that very concept into the worlds of fashion and modeling. Quite often we were happening upon amazingly created, and engaging short fashion film content on Facebook, Vimeo, and YouTube. An ever growing community of photographers have been complementing, some even replacing their still work with motion capture, producing beautifully edited and captivating films, behind the scenes videos, and interviews to maximize the content of a regular shoot, very similar to a video diary.
The advent of relatively inexpensive hardware, such as the Canon 5d Mark II camera, and enhanced editing capabilities from software like Apple's Final Cut Pro have given the modern photographer (cinematographer) the tools necessary to create outstanding work at a reasonable cost for their clients and the millions of fans that seek this genre on the internet daily.
The light bulb went off and we knew that this category of visual artist was under served and were due the same respect, consideration and revenue sharing opportunity that Film Annex provided filmmakers. When the photographer registers he gets a Web TV channel where he will showcase and promote his videos, photography, and blog entries to a community of eager and loyal fans.
Other than YouTube which may share revenue with selective content providers at a fraction of Film Annex's 50/50 split, most platforms are TAKERS. They do not give back to the content provider their due share for uploaded material. WE BELIEVE THIS IS NOT FAIR. And we are doing something dramatic to level the field between the platform and the content provider, GIVING BACK the $. Artists are entrepreneurs, as they work for themselves, must sell their artistic vision (product) to an audience to eat, and success and or failure rests solely on their shoulders at the end of the day. Models WebTV and Film Annex are in the business of facilitating their success.
STAY TUNED.
Photo from Tobias Knopf video 'The Saint':
http://webtvs.filmannex.com/tobiasknipf