Why you should be blogging and blogging like?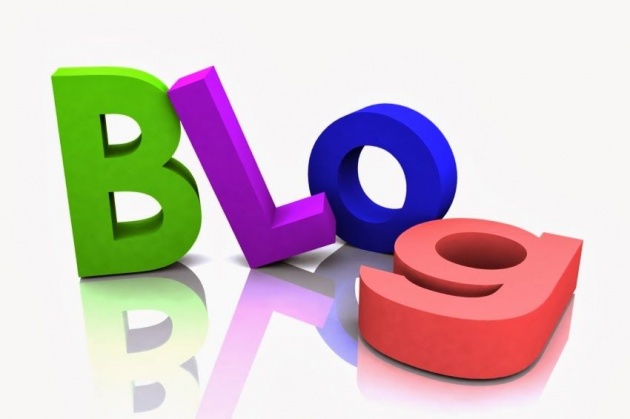 Why you should write blog?
Following a long, personal blog is always a topic never ending global internet world. When it comes to blog then we will think of a personal website and contains articles by the blog owner to write in a certain topic. But have you ever had someone in us wondering, the reason for blogging is what? And bring their blogging benefits, disadvantages do?
If the few who are still wondering around in two questions, then today I would like to share some personal opinions from the exploitation of the benefits of blogging and bring you a better overview blogger.
1. Write to cultivate knowledge:
When conducting participating blogs about a certain area, they shall be considered as we have set conditions forced us to update industry professionals each day, regular train service knowledge to work writing spleen. Indeed, although we have a few good ways, the knowledge that we have accumulated over the years it will take months if not used regularly. It is the first benefit that you get when blogging.
Even before his blog pretty little knowledge and only really have much opportunity to study when I have a blog and write to share more often.
2. Expand the relationship:
Environment of the bloggers are always exciting and no less boisterous social networks. Normally objects blog readers mostly enthusiasts research, accumulated knowledge and desire to learn. From those who frequently visit your blog, then become positive feedback / comments, and gradually they will become good friends with like-minded and mostly suitable for you to make friend.
3. Write to Make Money:
One thing is undeniable that blogs bring a lot of profit for us if we know how to exploit appropriately. The way to make money from blogs is diverse and of course not merely to advertise and wait for people to click. For people with marketing skills, writing, they will make money by taking post evaluation using a particular service, then they will indirectly invite you to use the service / purchase through of their writing skills, and of course they will receive commission from suppliers that service.
Or for people journalism, blogging can be a precondition for their names are known to the editorial offices, then they will write articles and sell them to the newsroom to receive remuneration. Literally out to be so, but then I did not dare depth discussed because of his knowledge in this field is very tight.
As in bitlanders we can write blogs to communicate their experience, introduce about what you know, write what you think, etc ... and especially you will get rewards.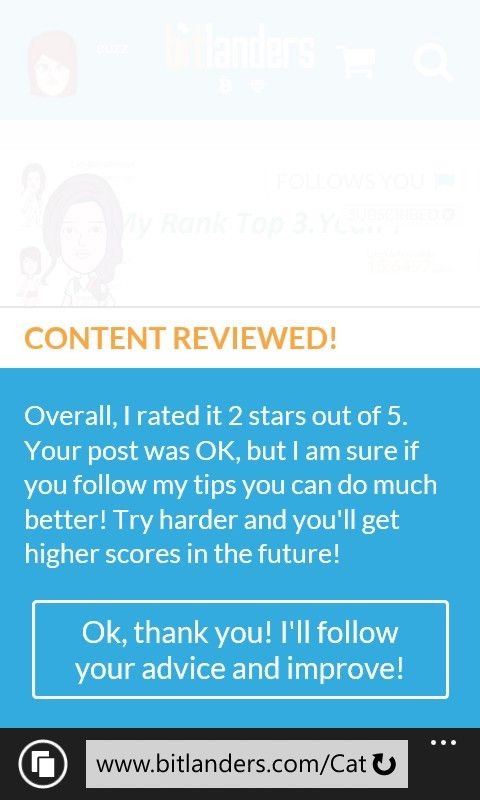 soucre:my image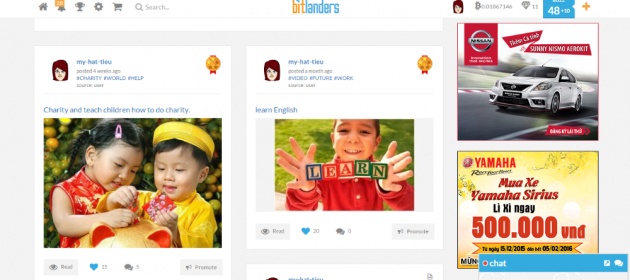 source:my image
This is my first two blog is rewarded: ;http://www.bitlanders.com/blogs/learn-english/3849701;http://www.bitlanders.com/blogs/charity-and-teach-children-how-to-do-charity/3921360.
4.Blogging very easy:
The services of Blogger, Wordpress ... ..giup you create a blog in minutes that damn ball at all costs. You fear that now people who use Facebook, if this single blog, no one but themselves known. Needless worry! blog now also features (plug-ins) sharing, automatic posting to social networks, or link to other bloggers. Once you have written the world will know
5. Maybe Blog will become your memoirs later.
really, many bloggers have actually published the book with articles aggregated from your own blog. Who knows someday you will be famous without notoriety as "elastic fibers of LK Maiden"
8 note when blogging:
1. Identify the keywords that many people search:
Before you start writing, you should take a moment to analyze the keywords of the topics you write. You can have the analysis tools free keyword search to find and list the keywords were many people search in that topic, Google Adword Keyword typically Tool. Having outlined the core keywords for your article, start planning to write articles and make the most of the words. However, to avoid abuse of keyword stuffing, this will cause unpredictable consequences for your blog. I'll mention below.
2. Avoid keyword stuffing:
Like I said above, make the most of the keywords want to target in the article is one thing to do but not be abused for the content crammed into an unscientific manner. Keyword stuffing method was used very popular and effective in the years before, but now it was no longer effective and is the cause of the reduction of many website rankings.
Take advantage of keyword phrases to insert content appropriately and make sure that in an essay you do not use more than 2 times for key phrases and 5 times for single keywords.
3. Always rich in ideas:
There are some bloggers after wrote all his ideas, while impossible to think that he should write something again, then start them using the method of "cooking" the old posts. This is really not good for the politicians read your blog, once they do not find useful information that the whole only saw the old information is posted to the work they forgotten your blog is a sure thing happening.
Solved by trying to find new topics, creating events, questions, vote for your blog can be a member of more vigorous exchange.
4. Write a headline attraction:
Ask yourself to yourself that, if you come across an article with a title very "sexy", fascinated, then you want to click on to read? Obviously no one wants to overlook information "interesting" but I've just seen anyway. Make charm for your article through intelligent header setting and reasonable, it is best to put the title brief but may overarching article content. Avoid the "headline" unconditional that you often see on the tabloid then, your blog will become the garden improvement right there.
5. Put links relevant to the article:
Be proactive set of links relevant to the article on the article to be able to provide additional information to the reader, also is a way for search engines to index your blog pages are much more. If you do not know how to set reasonable, proceed to plan to write a series of articles related to providing adequate information to the readers.
6. Decorate, formatted for your article professional style:
Would not you agree that, no one wants to read a blog in which the article is decorated in a mess, all colors, all with sesame, all are looking at the whole and not in bold black letters, dash line and does not have the right piece of punctuation.
7. Built-in image and video:
Your post will become professional and be better inserted a few pictures, video related. Please use the illustrations with the same content to the reader can understand the content we're writing about something while looking at pictures.
8. Write to your readers:
Always ask yourself what that readers will be reading this article? This article would be beneficial to them? That's what you need to do when joining blogging.
Write articles, make use of keywords wisely, decorative articles so tidy, and most importantly to targeting your audience. Once there, your readers will become loyal readers, from which you will have the opportunity to hone their knowledge and improve your blog thanks to the feedback / comments of them, that's what I want good
message to you in this article.
you may refer to the following video:
image: google.com
video: youtube.com