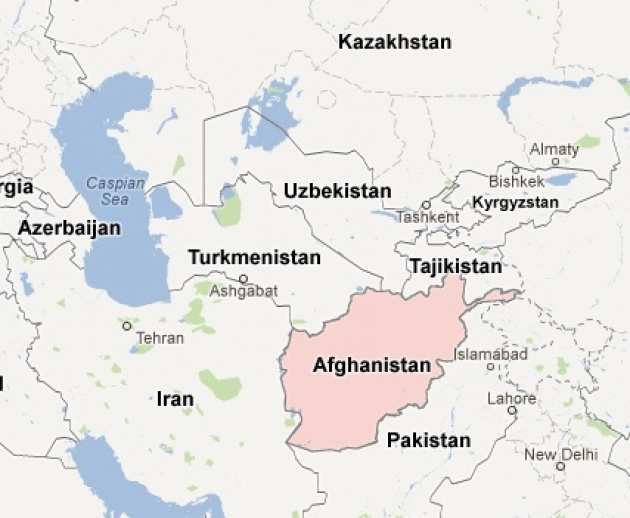 Central Asia, the cradle of civilization, with thousands and thousands years of history, is one of the most enigmatic regions in the world. In Western perception, it's still the Middle East; but in reality, Iran is the last country of the Middle East, and Afghanistan the first of the Asian continent. In a very simplistic way, we can say that every country whose name ends with "an" is fairly unknown and part of a cultural treasury hunt.
In 1990, Francesco Rulli, the CEO of Film Annex, ended up in Los Angeles to sell Italian fashion. There he met Ali Moghadas, born in Iran and raised in the USA, a great Judo wrestler and cinematographer. In 2011, NATO TV contacted Francesco to offer Film Annex the distribution of their videos and stories. Shortly after, he watched Roya Mahboob's video, "A Businesswoman in Herat" and decided it was time to contact her to do some business in Afghanistan. Coincidentally, Roya was born in Iran and just like Ali Moghadas, she speaks Farsi, has traveled the world, and is visiting the USA for the third time this month. Today, building schools in Afghanistan with Internet classrooms is a Film Annex priority. Thanks to the high professionalism of Roya's company, Citadel Software, her partner Fereshteh Forough and coworkers Elaha, Heray, and Ali, we are today moving forward at full speed and looking beyond the borders of Afghanistan.
Central Asia is the region that counterbalances the power of China and India. It's a complex environment of cultures, languages, and traditions. In the past, this delicate balance has tipped countries into conflicts. But now, the Internet is uniting the people on an individual level, so that each citizen has the opportunity to express his/her best in terms of creativity, professionalism, and contribute to the global community of the World Wide Web. Italy was split in thousands of feuds and municipalities. The traditions left scars, but Italy moved on and genuinely united in the last 60 years past World War II. This contributed to the true unification of Europe where 271 regions unified the destiny of millions of European citizens well beyond what the 27 countries of the European Community can do through their centralized governments, as mentioned in Jeremy Rifkin's book The European Dream. Cultural differences were resolved with the direct communication between regions instead of countries.
The cultural differences of Afghanistan and Central Asia have been a hurdle for their development in the 20th century, but have shaped a different set of opportunities for the 21st and 22nd century. In fact, this complexity fits perfectly with the Film Annex model of separate Web TVs, separate content, and separate languages, but with a united purpose and negotiation power with leading advertising networks. Film Annex doesn't discriminate by the location of the users. The platform shares the same advertising revenues (50/50) with all, rewards professional writers with the Buzz score, and pays them equally.
Central Asia is a digital treasure hunt for individuals with strong curiosity, creativity, courage and understanding.
Supporting the Educational System and Economy of Afghanistan is the first step towards understanding the cultural, educational and economic structure of Azerbaijan, Uzbekistan, Kazakhstan, Tajikistan, Turkmenistan, Kyrgyzstan, Iran and Pakistan. Take a few hours of your time and research each of the above countries on Wikipedia, and you will see this goes well beyond what China and India can offer, due to their size and monolithic infrastructure.
Social and digital media flourish with diversity and creativity. Central Asia is the ultimate expression of this cultural revolution. Film Annex Capital Partners is moving towards this region with some interesting projects. Mike Sweeney, Roya Mahboob and Francesco Rulli will keep you posted.