by Jasmine Davis
A new documentary by female filmmakers Kristy Guevara-Flanagan and Kelcey Edwards explores female empowerment icon Wonder Woman. The documentary, called "Wonder Women! The Untold Story of American Superheroines," explores how to empower women through comics. It discusses not only Wonder Woman's background, but also the history of women in comic books.

Beyond that, the filmmakers talk about how women's history is reflected through comic books by and about women. At this point, it's not merely about Wonder Woman, but all that she represents. Guevara-Flanagan says, "The narratives of our most iconic superheroes, told and re-told over decades, boldly outline our shifting values. That's one story Wonder Women! tells, but to me, it's not the most interesting one. I hope the film also conveys the unpredictable ways those icons can shape and even transform us in return. For some it's Lara Croft, for others it's Buffy the Vampire Slayer, but we all need those iconic heroes that tell us we have the power to slay our dragons and don't have to wait around to be rescued."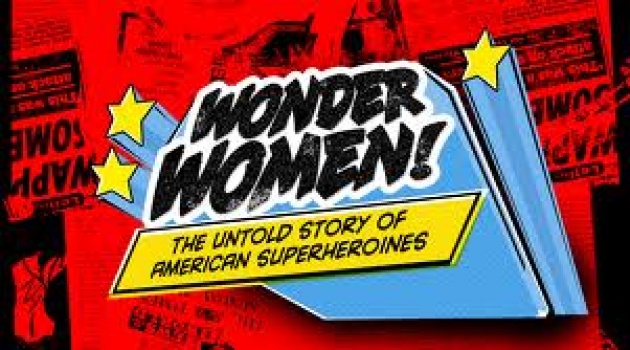 This inspiring female empowerment message is one that I hope women in countries around the world, including women in Afghanistan, get to hear. Although the documentary is airing on PBS in the United States, the message it contains is important. This is yet another example of how sharing on social media is such a powerful force. I found out about this documentary from a friend who enjoys letting me know about cool film projects, and am now able to share it with women in Afghanistan and lots of other countries around the world.

Improving the rights of women in Afghanistan starts with sharing female empowerment messages on social media and via other networks. Female-centric documentaries are a great way of sharing this message, especially those created by women filmmakers. Documentaries centered around change and the power of networks are also great, like "Us Now" here on Film Annex:


Sharing these ideals across the Internet is a great step toward
female empowerment.
The next time you're wondering how to empower women, just think: "What would Wonder Woman do?"