We thank God for providing chances for women to do business like men in the society and to prove their skills and abilities. Herat women's business center was established for the first time in Mizan 14th, 1389(2010) by Herat women affairs directorate. The property is owned by government and the rent belongs to Herat finance department. This center is located in a 4 story building with all facilities. For instance, a gem for women, conference hall, and a mosque. It also has 34 selling booths and each booth has an owner and a sales person. In general 68 women are doing business in this center.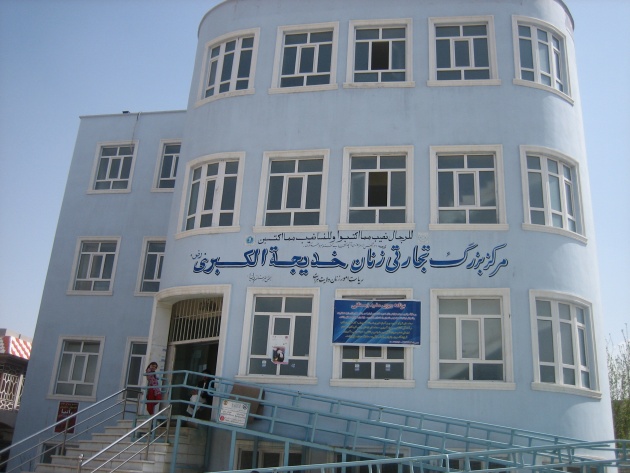 Goods which are sold here are for women. Including, Clothes, Jewelry, Saffron, Handmade industries and make up sets. Handmade productions are the best selling goods. One of them is silk which is used to make nice scarves, ties, clothes, etc. They are made by ordinary machines and are sold to public, but unfortunately nothing has been done by NGOS or any other organizations for marketing these productions.
Mrs. Tamski is one of the women who has her own production center, and has worked in this business center for the past three years. She says, "All our customers are women who come a lot in summer but not that much in winter."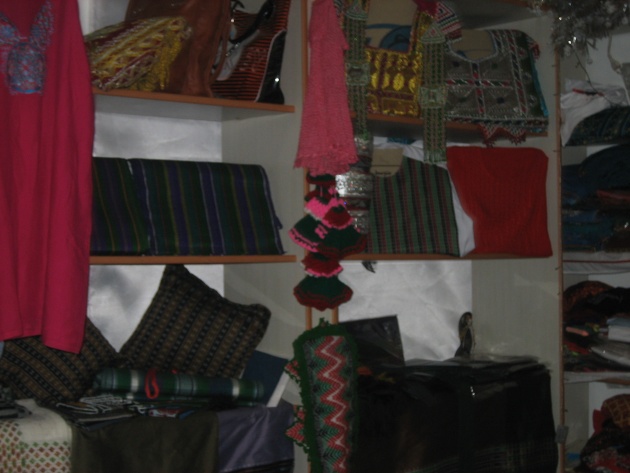 As an Afghan woman, I wish to have these kinds of women business centers in all provinces of Afghanistan and to have chances for development. Afghan women will prove that they can take part in political, social and business affairs like men, although they face many challenges.