It is very hard to find a good job in government sector OR in a private sector with good pay. It became kind of a dream for many youngsters in 3rd world countries. After completing the studies, the only option left for youngsters is to start their own business or work on a low pay wasting their skills and time. But in the modern world there's another way for professionals to make good income using their skills and that is called Freelancing.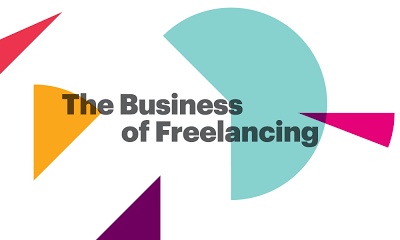 Freelancing can be done in many ways but most popular and trendy way to do it is online. It allows you to start your personal business in your home with minimum expenses. Professionals from many fields have adopted it and became very successful. Most of the professionals doing freelancing belongs to IT or media related fields which can be categorized further into experts like Web developers, Web designers, filmmakers, photographers, transcriptionists, translators and many more. Even a person with basic computer knowledge can work as a data entry operator or web researcher without any time restriction.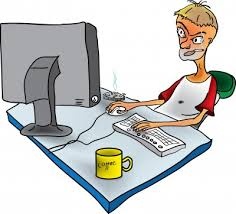 Many people think that working online is a scam and just waste of time but it's not completely true. There are some platforms or websites who provide different type of jobs. The earning is different for different type of professionals. Web developers or web designers can earn much more than the data entry worker. Clients offer some jobs on hourly basis and some on a fix price.
I started freelancing in 2007 and my first earning was $50 for 100 hours of work. After having few experience and familiarity with the field my earnings went up amazingly and I was able to earn $500 to $1k per month doing online stuff for my clients from different countries. With the time I started to learn new techniques of earning online and many other platforms to find more jobs.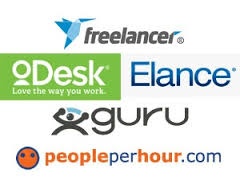 Below are some platforms where I am working and that you can find very helpful to start your freelancing carrier. You can check my profiles and can see the jobs I have completed and revenues I have earned from them.
oDesk:
oDesk is the first place where I started my freelancing carrier. I would say oDesk became base for me to know about freelancing industry. You can see my profile by clicking the image below.
Elance:
One of the largest freelancing website on the web. Professionals from the entire world use this platform to find good freelancing projects in their fields. Here's my Elance profile. Click the image to open.

Peopleperhour:
This platform is basically for the UK freelancers but now it is becoming a worldwide job board. They pay on PPH is usually higher than other two platforms.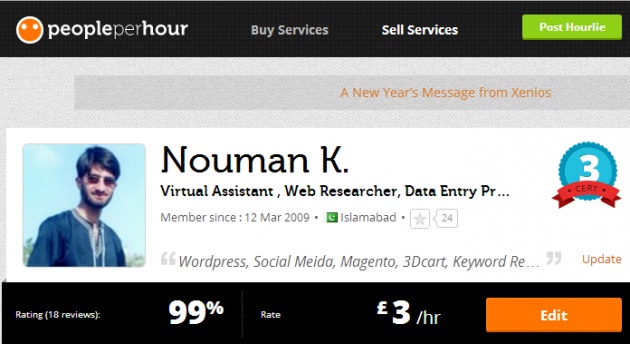 FilmaAnnex:
The best earning platform for Filmmakers and Bloggers without any hassle of finding a job.
http://www.filmannex.com/auth2/socialreg?c=gr234234__289583__0__0
Freelancing is the best way to use your skills and to offer your services on the rate you deserve. I have tried to prove it by sharing my experience with you and I hope this blog can change your mind about your carrier.