OMA & Ole Scheeren's Interlace Named World Building of the Year 2015.

OMA and Buro Ole Scheeren's vertical village in Singapore, The Interlace has been named the World Building of the Year 2015 at culmination of the World Architecture Festival (WAF). Celebrated for being "an example of bold, contemporary architectural thinking," as WAF Director Paul Finch described, the project is eighth building to ever win the illustrious award. It is considered to be a "radical new approach to contemporary living in a tropical environment."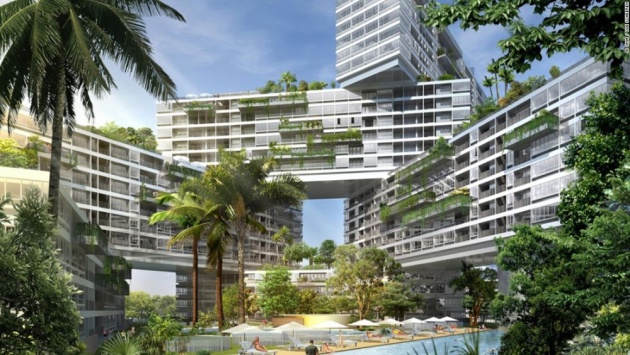 The Interlace is one of the most ambitious residential developments in Singapore's history, generating an intricate network of living and social spaces intertwined with the natural environment. Instead of following the default typology of housing in the region – clusters of isolated towers - the vertical is turned horizontal, with 31 apartment blocks, each six stories tall and 70 meters long. Stacked in hexagonal arrangements around eight large-scale open permeable courtyards, the scheme creates a network of internal and external environments that create a multitude of shared and private outdoor spaces on multiple levels. 


Rather than building upwards -- as is so often the case -- the Interlace (as its name would suggest) expands outwards, through an expansive interconnected hexagonal lattice of apartment spaces that are integrated with the natural environment.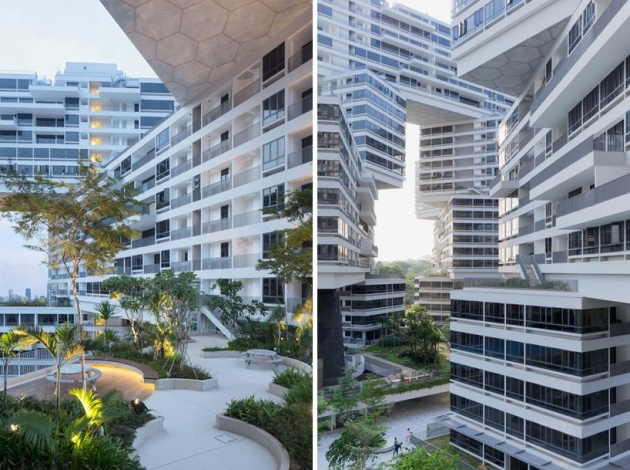 Buro Ole Scheeren partner Eric Chang said the firm wanted to conceptualize the design as more of a village: "It's a large scale project -- its 170,000 square meters and accommodates 1,040 units. So we were thinking: 'How can we build more for a village rather than for housing?'


"In our design, there's multiple opportunities for social connectivity, a real sense of community, the presence of nature, and generous space."