Being a Boholano, I have always been proud of my home province. Wherever I go and whoever that person I am talking to, if given a chance to talk to him about my place, I would immediately inform him that I live in an island where the thousands of Chocolate Hills lay. I had done that a hundred of times if not a thousand. During my calls when I was still working in a BPO company here in the Philippines. I spoke to countless Americans and whenever they ask me where I come from, I would tell them to Google Chocolate Hills and they are always amazed with the beauty of my province. I remember one customer who told me he will be visiting Bohol soon after that call. It makes me happy knowing that those people whom I didn't know personally had been amazed with the beauty of my province.
So to everyone who has not been to Bohol yet, brace yourselves as I will be showing you all the beauty of my home province, let me tour you around.
For most tourist tours here, they always go to the farthest place first before going to the main city in Tagbilaran. That means, we are going to Chocolate Hills first!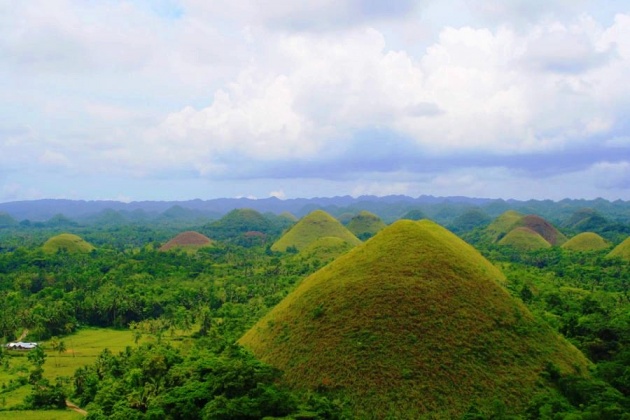 One thousand two hundred sixty eight mounds of the same general shape which are scattered throughout the town of Carmen, Batuan and Sagbayan in Bohol. That's again 1268 hills which turns brown during summer because the grasses dies and so they look like hersey kisses and thus the name Chocolate Hills was derived. This is the main tourist attraction of the island and every month, thousands of foreigners are coming to Bohol to personally witness the beauty of these Chocolate Hills. And even though some of these mounts were damaged due to the recent earthquake which had a magnitude of 7.2, it's natural beauty still had emerged.
This photo below shows the steps which one should climb to get to the top where one can get a 360 view of the Chocolate Hills.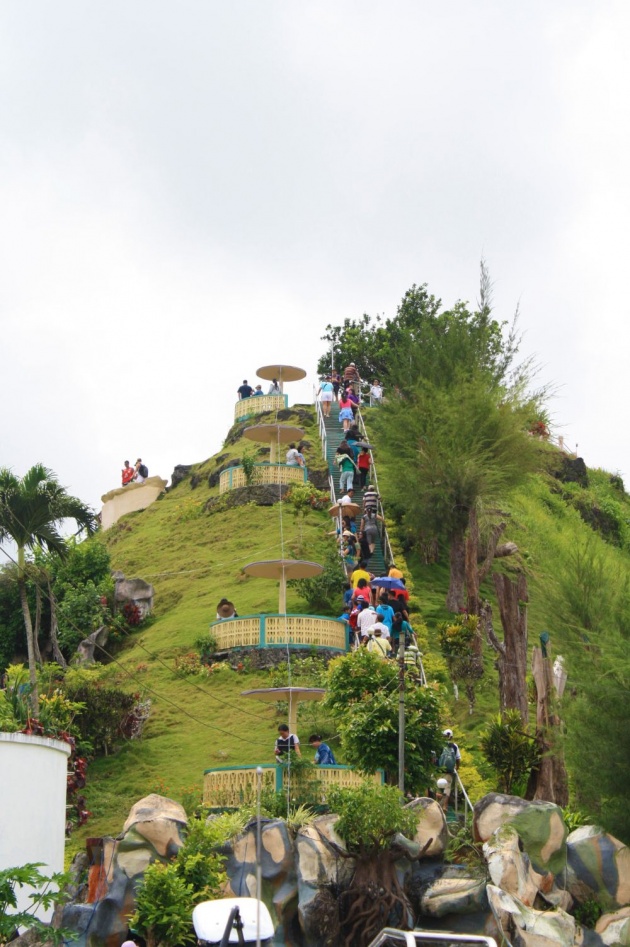 Moving on, let us to go the amazing Man-Made Forest in Bilar! Thousands if not million years ago, some responsible locals here in this town had planted Mahogany trees which had been really helpful not just for the town but for the entire province as well. Whenever we pass by this area, it is pretty obvious that the area has fresh cool air produced by the trees. It is definitely important to have trees around our area, they provide good shade and fresh air!
Whenever someone drops over here, it is recommended to do a jump shot for nature! I had done it a couple of times. If you happen to pass by this place, don't ever forget to do a jump shot as well.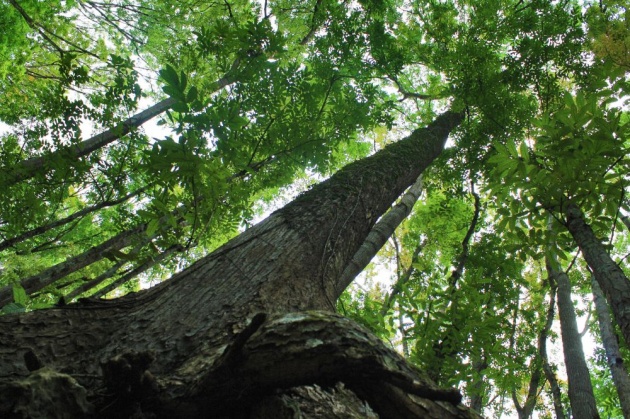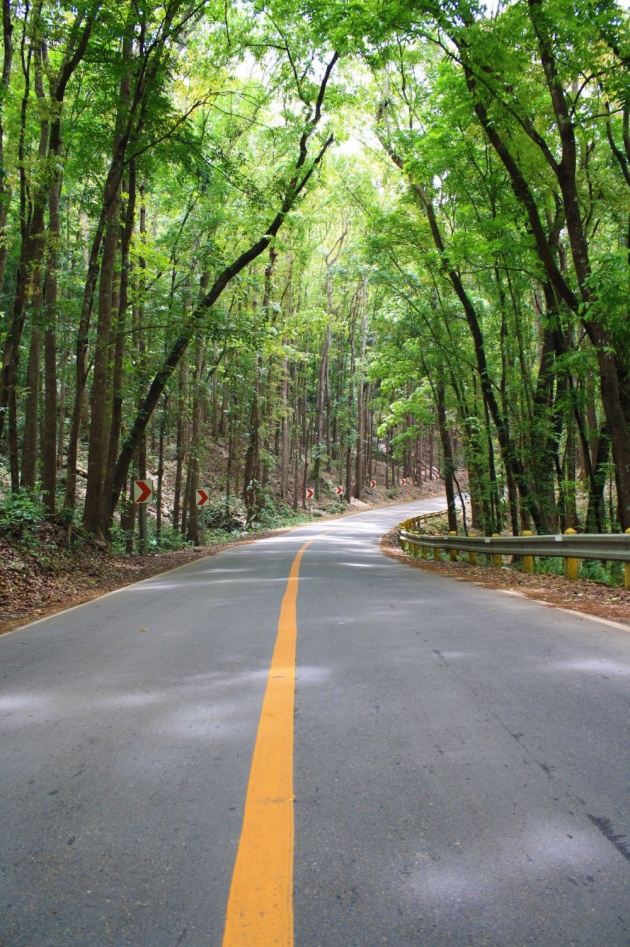 After the Man-Made Forest, it should be time for lunch and the best place to dine in in this kind of event is at the Floating Restaurant in Loboc. It is famous as well because of the floating restaurant's fresh experience to be in a boat eating your sumptuous lunch which are prepared by the local Lobocanons and a local band is also playing their best songs to serenade the diners. Aside from that, there are stops as well where the locals here would give presentations like dancing and singing local native songs. It is so much fun as they would allow you to dance with them as well. The boat will dock over the certain areas and everyone will be enjoying the rythmic dance.
Aside from experiencing sumptuous lunch plus those special treats from the local dancers, there's this wonderful natural ambiance you'll get as well as the floating restaurant move from the docking area touring everyone around the Loboc River. I have not seen it at night but as per the locals, the area is super romantic at night. I am thinking of visiting it as well in future and make sure that I come there by night time to enjoy the scenery.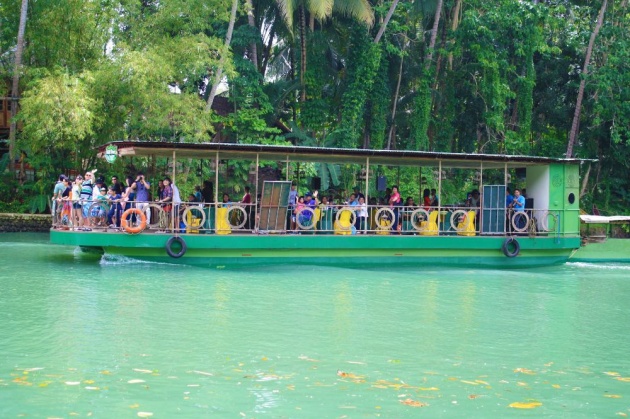 Just a few minute walk from the docking area of the Loboc Floating Restaurant is the area where these cute little primates called Tarsiers which are now really extinct at this point. These little mammals are of fist size only including its fur, which makes them the smallest primate but if you have a good touch of it, you'll realize that the fur is too think for its actual body and so it can be considered smaller than a normal fist. It has big eyes and long tail, it loves silence so everyone who wants to have a closer look at it requires to keep silent and turn off the flash of their cameras so they won't be disturbed. As per the staffs, these Tarsiers have the tendency of suicide when they are disturbed. And since they are already extinct, losing one because of the visitors carelessness is just fatal to the Tarsier population. The government though are trying hard on increasing their population through the use of technology as well.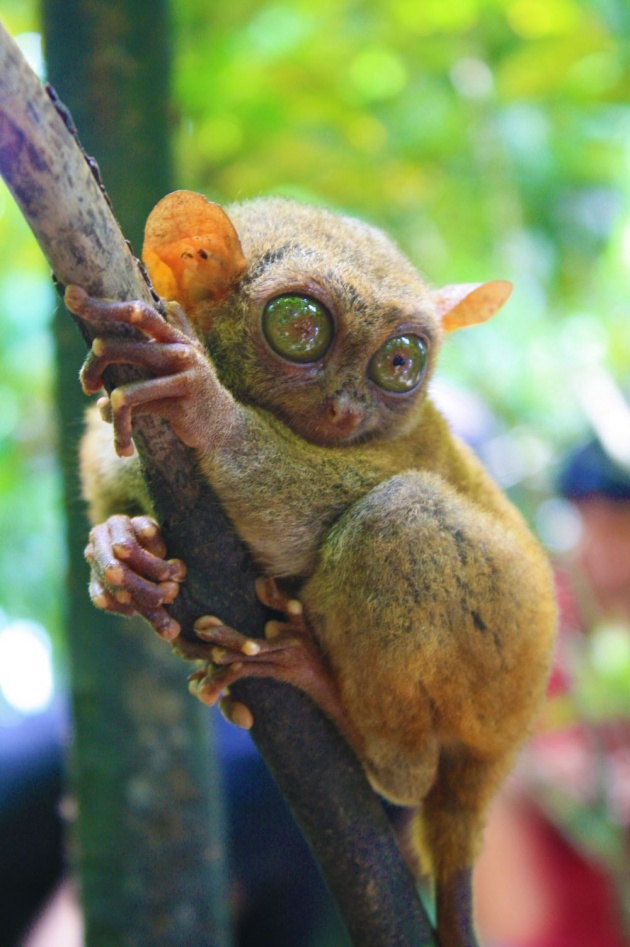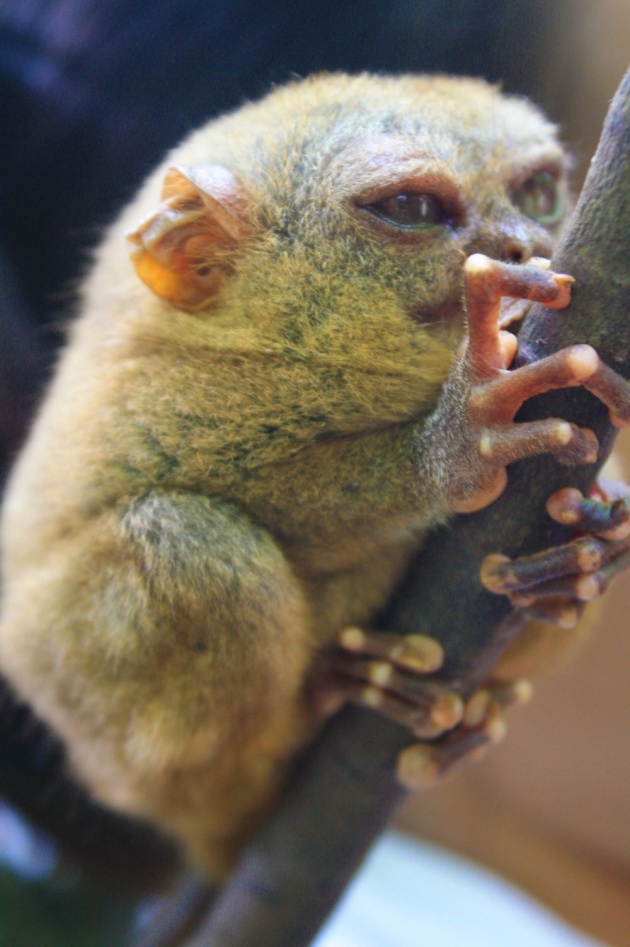 This post might be too long but I won't end this without introducing this snake named Prony which is the biggest and longest in captivity in the country. Yet I am sad to tell that early last year, its owners were saddened by its death. At this point, although Prony isn't available there anymore, they had made a little zoo of other snakes and animals as well for the tourists to see.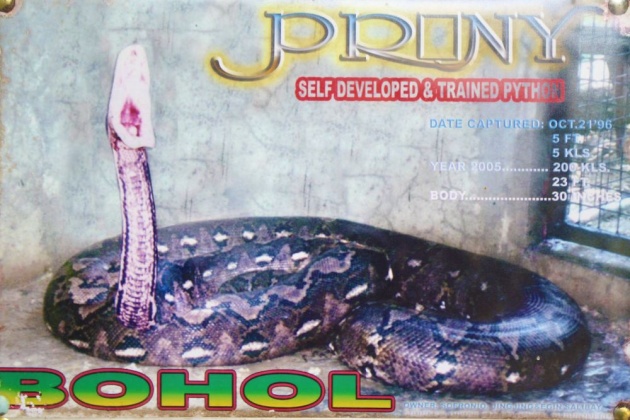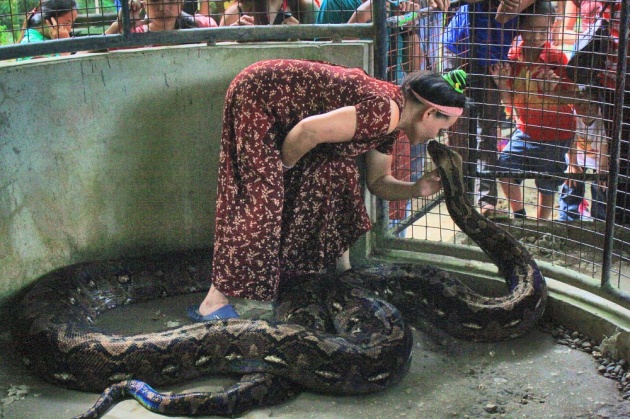 I am a proud Boholana and there's a magical feeling upon submitting this blog post. I hope you can visit my home land and see its wonderful beauty!
Check out other related posts: