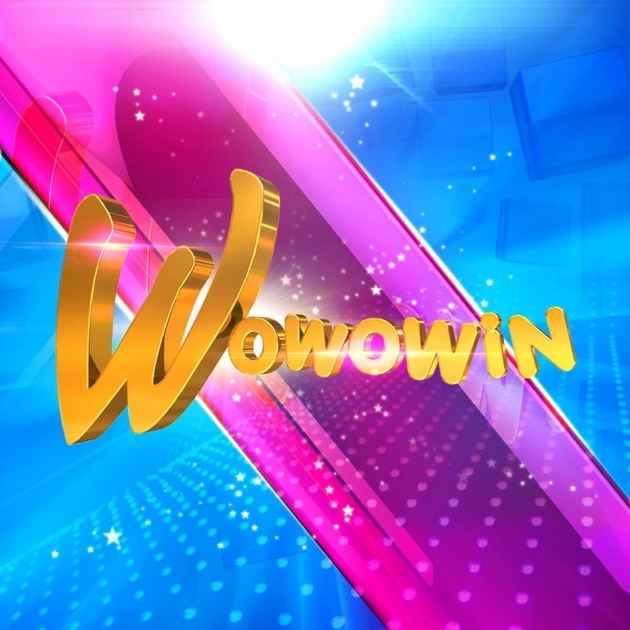 (Image from Wowowin)
Wowowin is an afternoon variety-game show in the Philippines aired every Sundays for one and a half hour after Sunday Pinasaya of GMA Network in Sunday afternoon block. This show is hosted by Willie Revillame. It was premiered on May 10, 2015 and is also aired worldwide via GMA's International channel, GMA Pinoy TV. Directed by Ernest John Edward. It's the return of Willie Revillame, Wowowin's host, to his original network and in Philippine television.
(Image from Wowowin)
It is produced by Revillame's WBR Entertainment Productions, Inc (formerly Wil Productions, Inc). It serves as a blocktimer and began to be a co-production in cooperation with GMA network on October 4, 2015. And the original director is his close friend Randy Santiago.
Christmas is in the air
(Image from Wowowin)
Back to Back Blocktimer Shows Every Sundays
This back to back entertainment and variety show, started on August 2, 2015. And continues to give more fun and prizes every Sunday in GMA's Sunday Pinasaya and Wowowin.
(Image from Wowowin)
The Host
(Image from Wowowin)
In 1980's, Willie Revillame hosted Lunch Date, a noontime variety show, together with his close friend Randy Santiago. Then he entered via sitcom in ABS-CBN's Richard loves Lucy in 1998. He even hosted different shows in ABS-CBN like; Masayang Tanghali Bayan, Magandang Tanghali bayan and Wowowee plus TV5 variety shows like; Wil time Bigtime, Willing Willie and Wowowillie. He is the President and CEO of WIRE International Holding and even the WBR Productions, Inc. He is also known in developing business with his friend and business partner Manny Villar, ex-Senator, in Wil Tower Mall.
Variety Programs He Hosted Related to Wowowin
Wowowee was a popular noon-time variety show in the Philippines broadcast by ABS-CBN on year 2005. The show aired live every Mondays - Saturdays and also broadcast worldwide in True Filipino Channel of ABS-CBN. It was premiered on February 5, 2005 and officially ended on July 30, 2010.
After ending the Wowowee in ABS-CBN, here comes the Wil Time Bigtime in TV5 which is formerly known as Willing Willie, premiered on October 23,2010. And ended on January 5,2013. And replaced it with another variety show called Wowowillie.
After the show Wil Time Bigtime, Wowowillie came as the replacement show on January 26,2013, just weeks after they ended their show. It is still a noon-time variety show aired by TV5 and was broadcast live in Quezon City from TV5's Delta Studio. The show is the only noon-time variety show that has a strong parental guidance from MTRCB due to the dancers' provocative outfits.
Show's rating fell below expectations as the host admitted it on September 13, 2013 and contemplated in possible cancellation. Six months after their debut, their final episode was aired on October 12, 2013.
Wowowin Dancers - W girls
(Image from Wowowin)
Segment Hosts
These three pretty girls were the latest segment guest hosts in Putukan na segment. The show started with their dance number followed by Willie Revillame singing one of the wowowin's song, Sumayaw, Gumalaw, Tumalon (Dance, Move, Jump) song.
(Photo Credit to Wowowin* From L-R: Ashley Ortega, Bianca Umali and Gabbi Garcia)
Current Segments
Bigyan ng Jacket Yan!
Five players from the audience that dance best in the song will play in Bigyan ng Jacket 'Yan. They have to select one colored jacket each and should answer the question from the jacket's pocket. Most of the questions were asking to translate the given word to another language. Then the winner will move to the jackpot round.
Jacket Jackpot
In this jackpot round, the questions has different values. The harder the question, the higher the monetary value. The winner can take home minimum prize of 20,000 pesos or ($430) and the maximum is 1Million pesos. The prize increases weekly when it's not yet claimed or no one still gets the correct answer to the weekly jackpot question.
Putukan na!
In this segment, four teams with four members each will compete for the prize in an action-filled-balloon popping, a popular parlor game. All teams receives automatically a 5000 pesos and they will have to present their cheer to the audience. Then the mechanics of this game is to pop eight balloons for two minutes by running back and forth and pops the balloon by landing on the other member's lap. The fastest team will win. This was the former segment from it's predecessors; Wil Time Big time, Willing Willie and Wowowillie which has a title Family Apir.
Willie of Fortune
Through themed auditions, only six players has been chosen to play in this segment. And will have to compete in pairs per round. Contestants were allowed to share their life stories in this segment and will then receive an instant cash prize by just showcasing their talents. Player should sing the exact lyrics to get one point. To be able to move in round two, player needs two points. In this second round, there are now three remaining players to compete in a knock out question. They need to be fast in hitting the buzzer to give the correct title off the song being played. Whoever does will advance to jackpot round in Cash Bukas.
Cash Bukas
Thisis the last segment previously named as Wil to Win. The winner in Willie of Fortune will now play in the jackpot round where he has to find the Mega Jackpot in Cash Bukas to win jackpot prizes like; 1 Million pesos, a brand new car Toyota Innova MPV , a MyView TV and a house and lot from BRIA Homes.
Mechanics of the game is to choose from the boxes which were marked with different colors. The host will ask them Cash or Bukas? Player need to decide wisely and they were given chances to think of it or change their decision, If the player decided to choose Cash, then host will open the box and player will go home with the result or any amount from the box he had chosen. If the player choose Bukas, then host will increase his offer in exchange to the box they choose.